---
news
Published:
19 September 2023
Meet the academics: Dr Sarah Payne and Dr Melissa Marselle
Dr Sarah Payne and Dr Melissa Marselle have come full circle: they came to Surrey in 2002 and 2003 respectively as students on the MSc Environmental Psychology and have returned as staff members to teach on the course. We discussed what they got up to in between, from snowboarding to soundscapes to crime prevention, and why this field of psychology is so important.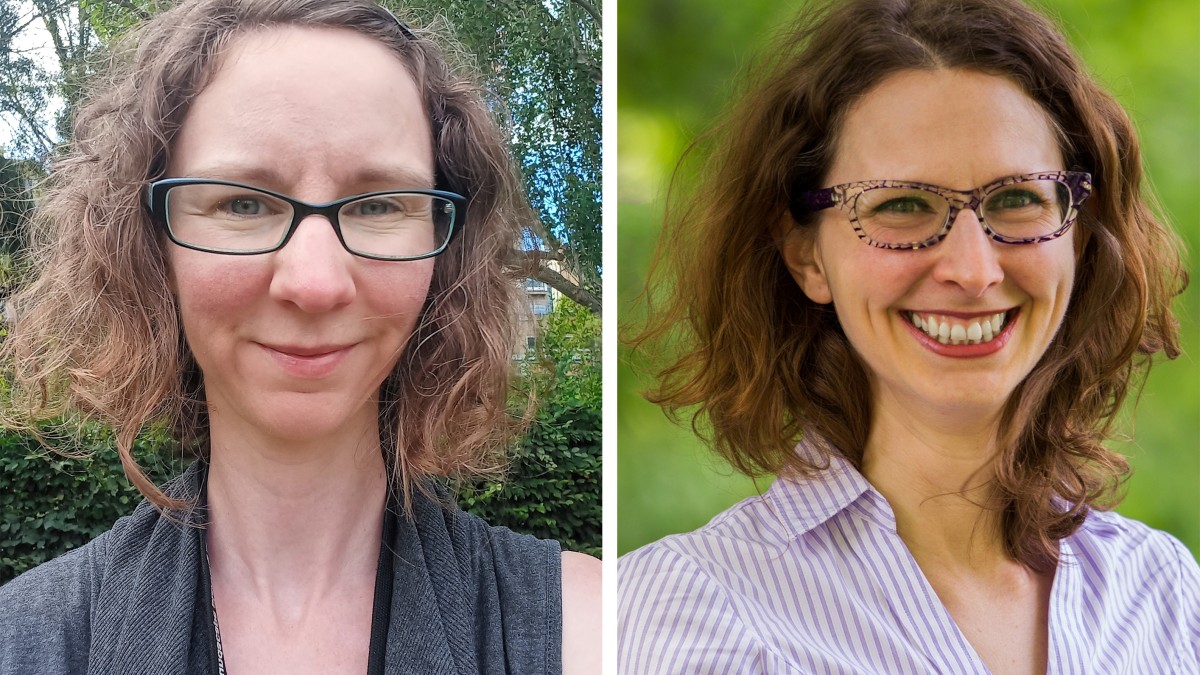 Why did you choose to study for a masters in environmental psychology, and why Surrey? 
Melissa: When I was in high school, I was really interested in the therapeutic benefits of spending time in forests to help me manage stress, and I wanted to understand the psychological side of that. I did my undergraduate degree in psychology at home in the US and felt that a masters would give me further education and a theoretical foundation in this area. I wanted to do a one-year masters (as opposed to two in the US), and Surrey has the only masters programme in the UK for environmental psychology so that made it easy. 
Sarah: My mentor during my undergraduate degree, Professor Christopher Spencer, happened to be an environmental psychologist himself and taught on one of the only UK undergraduate modules on environmental psychology at the time. After I did my dissertation, he was encouraging me to do a masters in the subject, so I applied to Surrey but deferred for a year – I wanted to go snowboarding first! 
What are your best memories from studying here? 
Sarah: For me it was the library because it has all the old books. It was the first place I wanted to go when I came back here. I also liked that you got to do a lot of independent learning. And I got to know everyone on the course as the cohort was quite small, so we became a unit.  
Melissa: The library's selection of environmental psychology reading is definitely a highlight. I loved being an international student in a community of other international students – being exposed to people from various new cultures and countries was wonderful.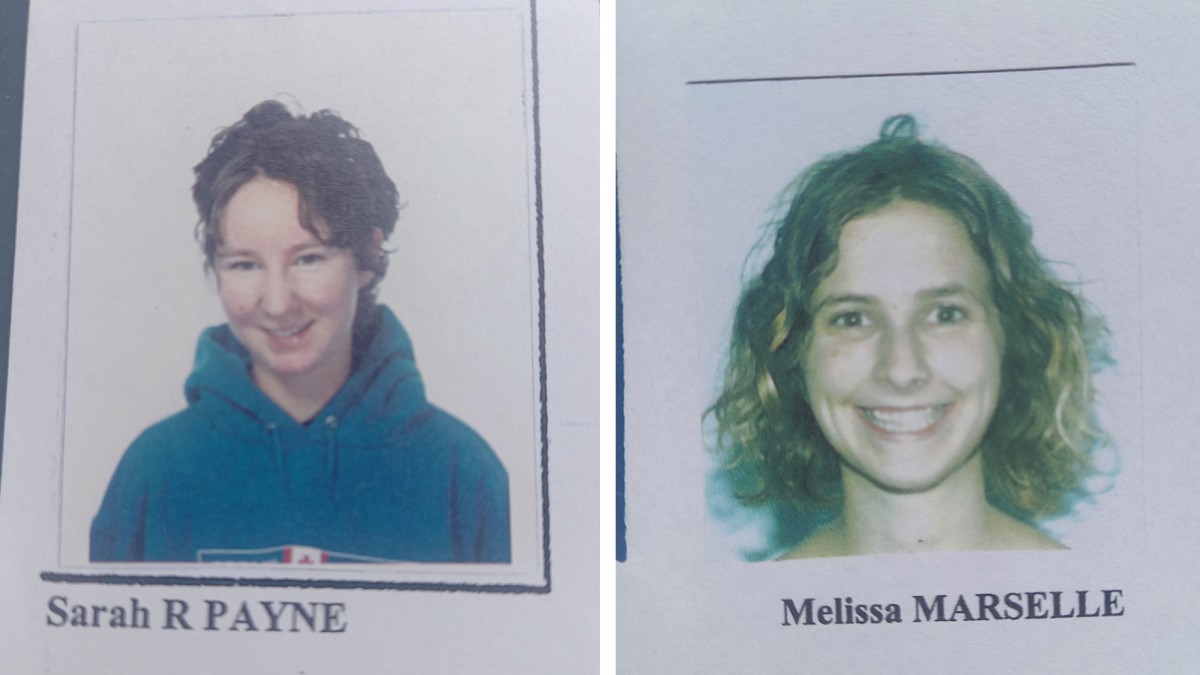 What did you do when you graduated? 
Melissa: As soon as I graduated, I worked on a research project looking at the evacuation of the World Trade Center on 9/11 with Professor David Canter, who started the masters programme here at Surrey in 1973. After that I continued to work as a research assistant, first in crime prevention through environmental design and then on a large interdisciplinary soundscape project. After becoming a UK citizen, I did my PhD. I also did a postdoc in Germany working with ecologists. 
Sarah: I've done so much in between! And mine and Melissa's paths have nearly crossed so many times; we even shared a desk at one point, which we used on different days. We didn't actually meet until we both returned to Surrey to teach. I started a PhD on fear of crime but ended up switching to one on green spaces and soundscapes. I did two postdocs in Canada and the UK, then had a lectureship post in Scotland for eight years. I've worked in civil and built engineering, geography and planning, automotive engineering, acoustics departments... I've lived in 13 cities in 13 years. And managed to fit in some snowboarding. 
What made you want to come back and teach on this course? 
Sarah: It's my dream job. Surrey is the place for environmental psychology. And now we get to help and educate others. I love it. 
Melissa: It's the exact same for me.  
What are your areas of expertise? 
Melissa: I focus on the mental health benefits of biodiversity and I look at behaviour change and biodiversity conservation behaviours. There's a lot more we can do to address the biodiversity crisis.  
Sarah: I focus on the multisensory experience, not just the visual aspects but sound and how that affects people's experience and recognition of places. My research looks at the impact soundscapes have on people's cognitive and affective experience. 
Melissa: Sarah is internationally renowned for this. She's a world leader in the field. 
Sarah: I was one of the first people to put the soundscape and psychological restoration concepts together and get it out there to the acoustics community. It's taken on a life of its own now. When I did my dissertation at Surrey, I did it on skateboarding and the affordances of the built environment, so skating on city streets and steps versus purpose-built skate parks. I started to look at how sound is an important variable in the skateboarding experience in cities. Then I got offered the PhD that also focused on sound and it's continued with me. It's nice that there's still a connection now with what I did at Surrey. You never know where your work will take you and how you end up using it.  
"We need a place at the table and a bigger voice." - Dr Melissa Marselle
Why is it important to study this area of psychology?  
Sarah: I think environmental psychology is being recognised as useful as there is a growing need for us to change our behaviour and what we're doing to the climate. There were very few undergraduate modules on this subject when I studied it but now there are about 10 universities that offer it. The topic is very interdisciplinary and can be applied in so many areas – every organisation needs an environmental psychologist! 
Melissa: We have a lot of architecture students on the course who are learning about the science of human–environment interaction. But we also have students who are interested in how contact with nature can foster pro-environmental behaviour, so about how spending time in nature can help motivate us to care about it more. 
Do you have any advice for students who are thinking of studying on this course? 
Melissa: Do it! I find the course very stimulating; it's varied and covers a range of topics, from architectural psychology to pro-environment psychology to theories of restorative environments. We are the headquarters of environmental psychology in the UK. The lecturers are renowned and graduates of the course have gone all over the world and done amazing things. 
Sarah: I would also say, make the most of it. Grab every opportunity to read books you can't read anywhere else, enjoy learning about new things. When Melissa and I studied here we both completely immersed ourselves in learning and getting to know the subject. We did both work at Wates House though! Another crossover. 
Surrey was ahead of its time when it set this course up in 1973, the first MSc Environmental Psychology in the world. 50 years on, what does the future of this field look like to you?  
Melissa: I think that the link between nature and mental health is becoming more mainstream, and I see this area of environmental psychology blending with psychological therapy and preventative medicine. We're already seeing this with NHS green social prescriptions. 
Sarah: We need to showcase that the natural environment is good for us and needs to be embedded into our everyday lives. This means working with planners, engineers and architects to focus on how built environments affect people. And not just the impact of air pollution on people's health, but sound too (the second-biggest environmental cause of health problems, after air).  
Melissa: A lot of environmental psychologists work on how we can implement climate change mitigation actions. The biodiversity crisis and climate change are interlinked issues. We look at the impact of heat and noise, how the cold affects people's ability to be productive, how willing people are to accept alternative energies, such as air source and ground source heat pumps, and much more. We need a place at the table and a bigger voice.