---
feature
Meet your technician: Roger Ness
GSA technician and set designer Roger Ness tells us about his long career at Surrey and why he looks forward to coming to work every day.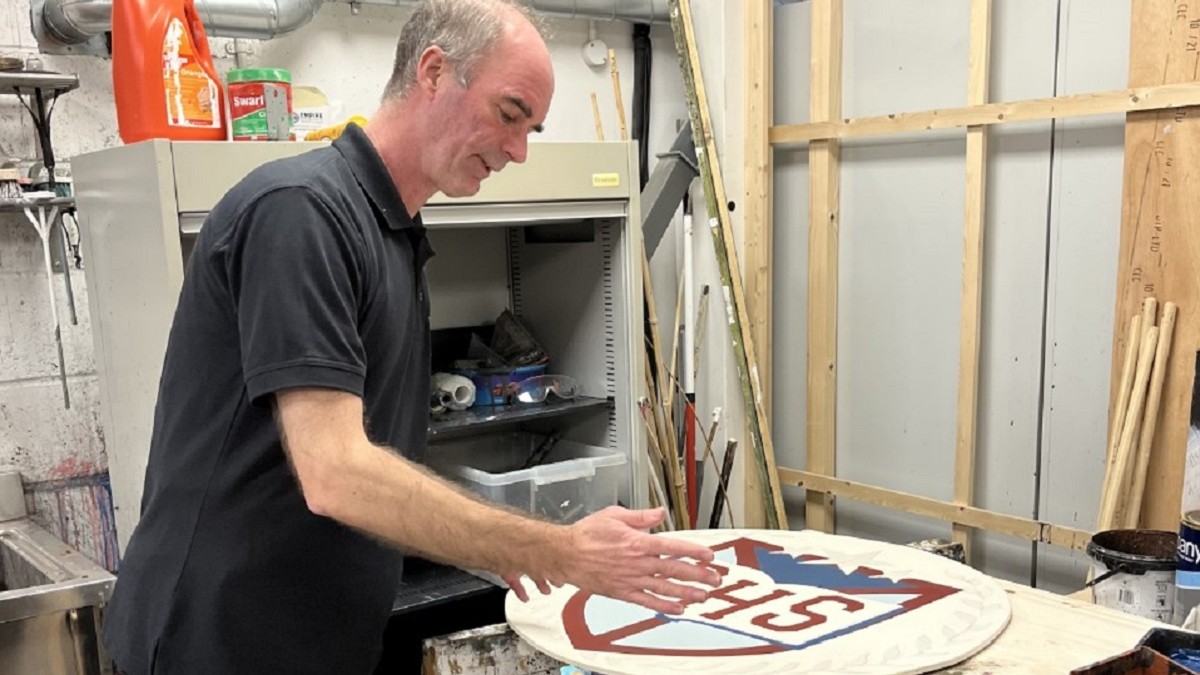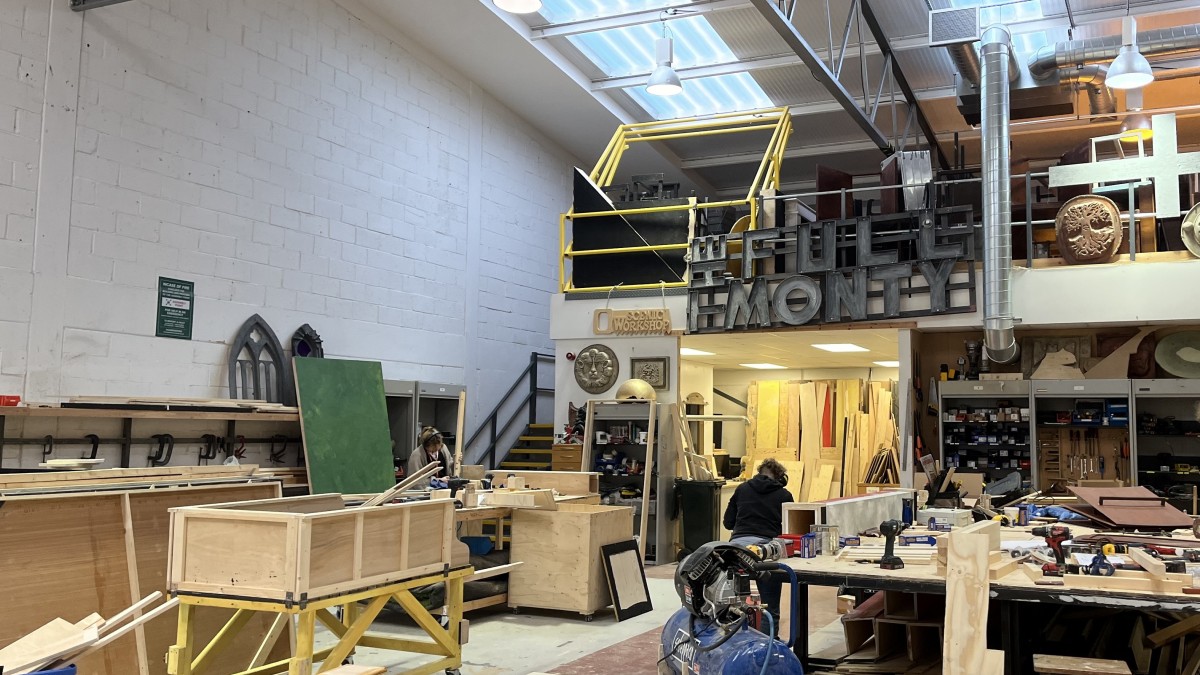 How long have you been working at the University of Surrey?
I came to the University in early 2000 to paint three sets, which went to the Electric Theatre. I then came back in the summer of 2000 and designed two small-scale shows, one for the original Bellairs Playhouse, which was the old GSA theatre, and one for the Mill Studio at the Yvonne Arnaud Theatre. In September 2000 I was offered a job as a designer on a one-year contract and during that year I was asked if I'd like to extend the contract – I've been here ever since. The job got bigger, more interesting, and the course grew, with more students coming along. At that point, we were still on the GSA premises in the town, on eight different sites. The Acting and Musical Theatre courses moved into the GSA building in 2010 and we moved over to the campus in 2011. I never expected to stay anywhere this long! It's been fantastic.
What made you want to work here?
I don't know where else I'd be able to teach, paint scenery, design scenery and work in the theatres. Everything that I enjoy doing is here, I get on well with the staff and students and I'm able to pass on my knowledge. What scares me is that some of the students weren't even born when I first came here! I've seen so much change.
Why do you think the courses have grown so much?
I think it's partly because the University itself has grown so much, and students are more aware that they can do a theatre-related degree now. But I also think it's because our course is quite special, in that in the first year the students spend time in every department, regardless of what they came onto the courses thinking they wanted to do. They have a go in wardrobe, they have a go in the workshop, sound and lighting, and stage management. From year 2, they can follow their chosen path. Few courses offer that and I think it's brilliant for that reason.
Could you tell us about your work as a technician?
My technician role is probably a bit different to how people perceive a technician to be because I'm not electrically-orientated! The technician part of my role is the workshop admin, for example purchasing what's needed for classes and prepping classes. I also look after the building to a certain degree; if the lights fail, if the toilets don't work, if something breaks down, I'm the one that gets in touch with Estates. We had some flooding in the autumn and I was here at 7am with the builders because I live locally – I was trying to save our very expensive CNC machine! Nothing got damaged fortunately.
What's the split between your technician work and your design work?
It's probably about 60% technician and the rest of it is the creative side of the job. Being able to do designs here and have the students involved is brilliant. I design very much for students – for example, if a student wants to do some welding I'll see if we can get some metalwork in the show design. I like the challenges too, for example if we have to repurpose a bit of old set and need it to look or work completely differently. You find ways to draw students' creative talent out and I think they respect you for that. I like the students to have an input in the design process and it's so rewarding having them come to you and offer ideas.
"Our job, whether as technicians, instructors or tutors, is to draw out students' talent and make them feel good about their work. There's nothing more rewarding than seeing a student try something and succeed, that's the best thing ever."
How do you make the process of set design as sustainable as possible?
Katy Downton is GSA's Sustainability Champion who I work closely with and we aim to meet the targets of the Theatre Green Book, which is a nationwide sustainability initiative. We reuse a lot of old sets to reduce waste, and when we have to clean paintbrushes, we have a four-tier bucket washing system to avoid paint going down the drains. Excess paint can then be taken away and disposed of. It's a great way to protect the environment and reduce waste.
What's the best thing about living and working locally?
I live near Godalming, so I'm not far from the University. What I like about Surrey is that it's not far from the coast, you can get into London easily, you've got countryside and walks all around you. You can get to Guildford and all the villages, it's just perfect for me. 
What makes your job special?
People see what we do but they don't see how we do it, from the theatre point of view. It's a bit of a secretive job.
It's rare that I wake up thinking 'oh no I've got to go work today'! I've still got the spark. I think the minute you lose your spark, it's time to move on. As long as I'm happy with what I do and can deliver it to the best of my ability, and get a good response from students, then I'm in the right place.
Our job, whether as technicians, instructors or tutors, is to draw out students' talent and make them feel good about their work. There's nothing more rewarding than seeing a student try something and succeed, that's the best thing ever.
GSA have a very good reputation for the overall production values and the high standards we've kept up for years now, and we have people from all over the world coming to join our courses.
Also, I like the people here. The technical team I work with, and all the GSA staff, are great. They're a really supportive group of people. And I love working with the students – they keep you on your toes!
Find out more about our undergraduate and postgraduate programmes in the Guildford School of Acting.