---
press release
Published:
13 September 2023
More needs to be done to tackle avian flu – new report finds
Policy changes and finance need to be mobilised to address risks of avian flu; new report finds.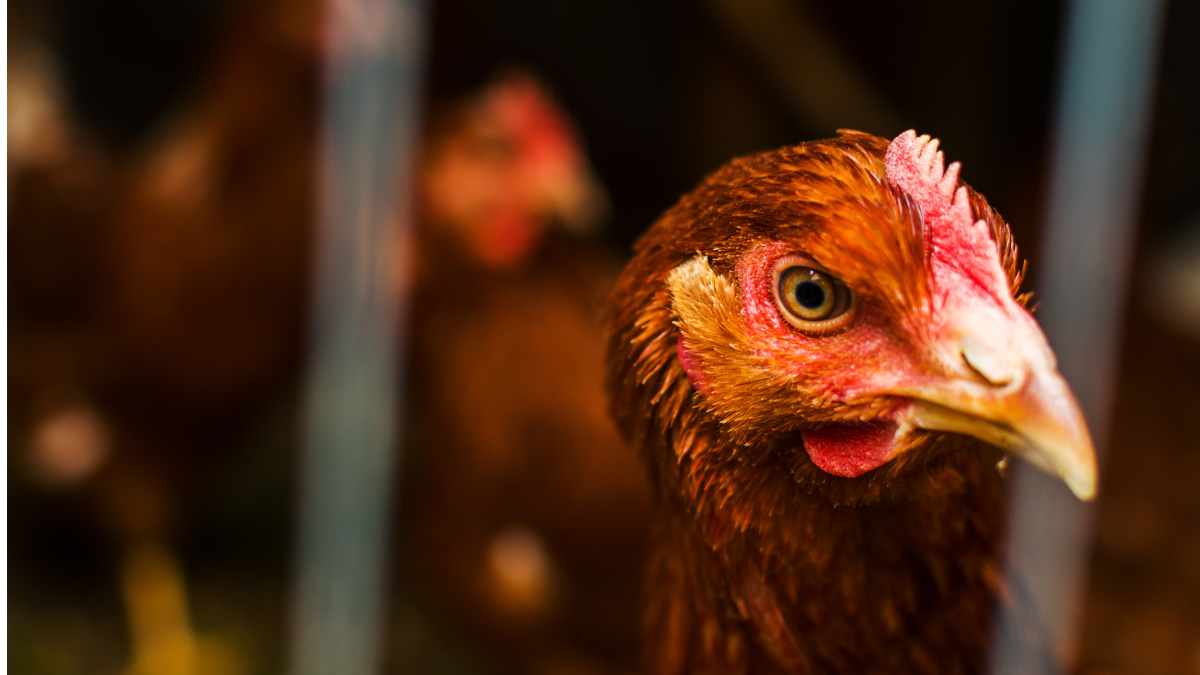 A report by the FAIRR Initiative, supported by research from scientists at the School of Veterinary Medicine at the University of Surrey, examined the economic and public health impacts of avian flu.  The rise in avian flu cases globally is becoming a serious cause for concern due to the economic damage it could create, with government compensations for culling estimated to cost millions of pounds and egg and poultry companies reporting significant financial losses.  
In the US alone, the avian flu outbreaks have resulted in approximately 40 million animal losses and are associated with economic costs ranging from US$2.5 to US$3 billion. The outbreaks have also contributed to the inflation of food prices, with the cost of a dozen eggs in the US more than doubling from 2021 to 2022. 
Dr Emma Taylor from the School of Veterinary Medicine at the University of Surrey, said: "Avian flu is a growing concern and continues to have a significant impact on the financial viability, and health and welfare of poultry. Diseases of animals such as COVID-19 and avian flu, can have a huge impact on human health. Therefore, we need to implement policy changes and, invest more money in to researching diseases important to both human and animal health."  
The report highlights the role investors and policymakers can play in preventing and mitigating an avian flu pandemic.  FAIRR, an investor network supported by investors with over $70 in combined assets, encourages investors to integrate the review of environmental, social, and corporate governance (ESG) and biosecurity risks in the protein supply chains of companies that they invest in. Engagement with companies to improve performance is also encouraged, as well as calling for policy changes to reduce risk drivers. 
The latest analysis from FAIRR shows that 34 of 60 (57%) large, listed meat, fish and dairy producers ranked 'High Risk' on its Emerging Disease Risk Ranking. This means they score poorly across a set of seven criteria vital to preventing future zoonotic pandemics. Moreover, the poultry sector has been the worst performer on average over the last four years according to the ranking3. 
Scientists from Surrey worked with FAIRR to consider the effects of how birds are kept on disease spread. Bird density and movement have an effect on disease spread and therefore, needs to be considered in control strategies. The study finds that keeping birds in smaller flocks, where they have increased movement, results in fewer birds dying. 
To reduce the risk of avian flu, the report has issued a number of recommendations for investors and policy makers, which are particularly timely in light of the global pandemic treaty which is set to be agreed next year. For policymakers, these include not only short term disease control measures such as biosecurity measures in the sector, but also long-term prevention measures to address the drivers of disease. Policymakers can provide targeted financing, including R&D into vaccines and other disease control solutions, while also supporting farmers with the capital required to address additional disease control mechanisms. 
Abigail Herron, Global Head of ESG strategic partnerships, Aviva Investors, said: 
"Investors and policy makers should be concerned about systemic health risks related to the global food system. Avian flu is one such risk, which is already affecting the poultry sector, wild bird populations, and has the potential to become into a more serious, global crisis. Zoonotic disease such as avian flu are behind 3-in-4 of all newly identified infectious human diseases over the past decade, which clearly shows how poor animal welfare and mass industrial production methods can lead to value destruction, global health risks and materially impact food security." 
Dr Helena Wright, Policy Director at the FAIRR Initiative, commented: 
"This report is particularly timely in light of the global pandemic treaty which will be agreed next year. As FAIRR's reports in this area have previously highlighted, it is much cheaper to put pandemic prevention measures in place than it is to respond to pandemics. This is evidenced by Covid-19, which cost over $12 trillion globally. The avian flu crisis, which has led to mass culling of poultry globally with impacts on food companies and food prices, is a further example of the need to reduce disease risk drivers linked to the food system." 
Professor Dan Horton and Dr Emma Taylor are available for interview 
For more information on the report, please contact Dr Helena Wright 
Methodology of Emerging Disease Risk Ranking and Further Info 
Companies' Emerging Disease Risk Ranking combines six risk factors that contribute to the outbreak of emerging diseases in intensive animal production: Deforestation & Biodiversity, Antibiotics, Waste & Pollution, Working Conditions, Food Safety and Animal Welfare. Exposure to alternative proteins is also taken into consideration as an opportunity factor. 
The Emerging Diseases Risk Ranking uses data from the Coller FAIRR Protein Producer Index, which assesses 60 of the largest publicly listed animal protein producers, against ten environmental, social and governance (ESG)-related factors.  
Despite improvements in recent years, the poultry sector has been the worst performer on average over the last 4 years. The waste and pollution, and food safety metrics show the poultry sector consistently performing poorly when compared to industry peers. 
Featured Academics
---
Media Contacts
---
External Communications and PR team
Phone: +44 (0)1483 684380 / 688914 / 684378
Email: mediarelations@surrey.ac.uk
Out of hours: +44 (0)7773 479911