---
news
Mud, a tank commander and fry-ups on a spade...
Mike Currier, a Site Manager for the largest building contractor in Guildford in the 1960s and 1970s, recalls the early days when the University of Surrey was under construction…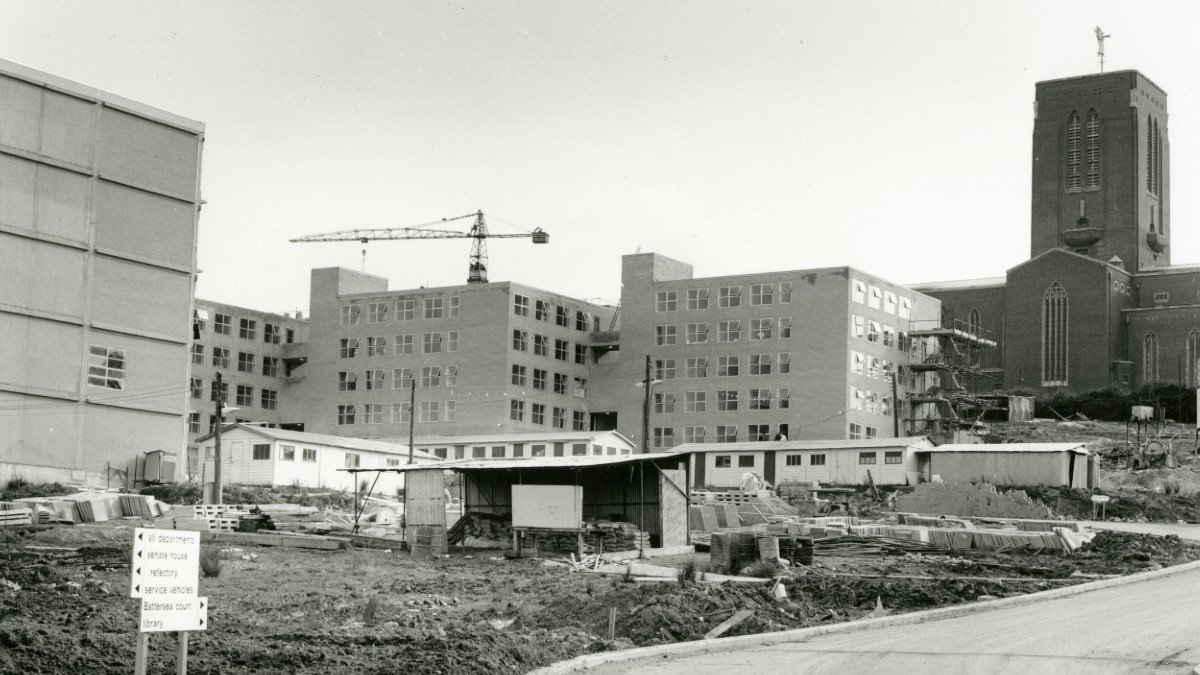 The Swinging Sixties had The Beatles, England winning the World Cup and Neil Armstrong walking on the Moon. Mike Currier lived through that. Closer to home, he remembers the great flood in 1968, which devastated the bottom of Guilford High Street, and getting married at St Mark's Church in Peaslake in the same year. He also bought his first house, a two-up two-down in Blackheath, for £3,350.
While Mike was laying the foundations for his own family life, he was also busy helping build something else. And that was the University of Surrey when it moved from Battersea.  
Building a new university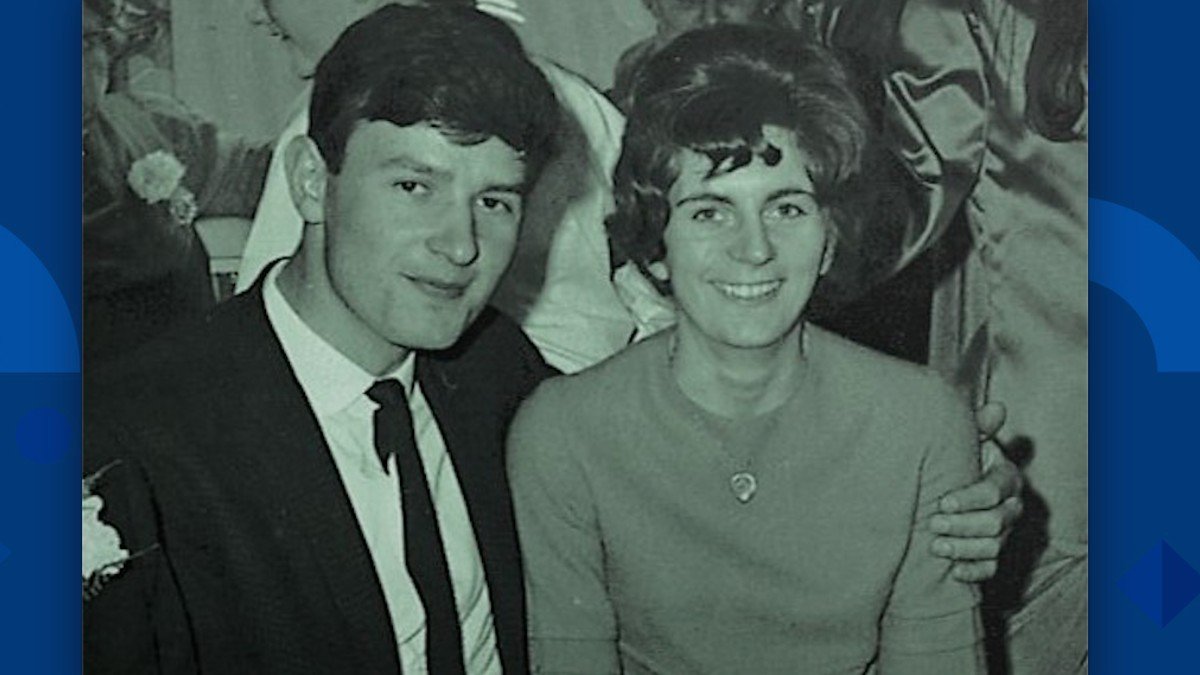 "I worked for R Holford and Company Ltd, the largest building contractor in Guildford," explains Mike. "I was Site Engineer on the first Friary Street redevelopment, then I became Site Manager for the construction of the University Sports Hall. This was situated on the left-hand side as you drove into the campus from the A3. More recently this has been converted into a theatre.  
"I also had some dealings with the Library. This was site managed by a former tank commander who fought in the North African desert during World War Two. He was an amiable fellow. He gave the impression that he probably had his tank parked up at home somewhere!" 
Winter blues  
In winter, however, the campus left a lot to be desired.  
"It was a heavy clay site, so it was a horrible place to be," says Mike. "When all the roads were tarmacked, this made matters much easier than having to use temporary haul roads. But we still had to keep them clean of mud and debris. It wasn't an easy job.  
"The University authorities also insisted on high standards in construction and planning. I particularly remember the Senior Clerk of Works. He had a laser eye for detail. He drove the bricklayers crazy by insisting on all the perpendicular brick joints being perfectly aligned. He'd use a spirit level to check this and mark in pencil on the bricks where things looked out of sync from his perspective.  
"Needless to say, these time-served tradesmen didn't like their handiwork being publicly critiqued in this manner."  
A fry-up on a spade  
Mike continues: "Health and safety was embryonic by today's standards. The wearing of safety helmets was only advised and not yet mandatory, and canteen and toilet facilities fell well short of modern expectations. 
"I remember I was walking back to my site from the Library and I passed a four-wheeled trailer unit. Sitting on its steps was an elderly workman frying up his breakfast. It smelt great.  
"The interesting thing was that he had an open Calor gas ring on the tarmac road for the heat source and he was using his large shovel as the frying pan! I suppose this meant he could cook more food. This sort of behaviour was pretty amusing and it was by no means out of the ordinary."  
Looking back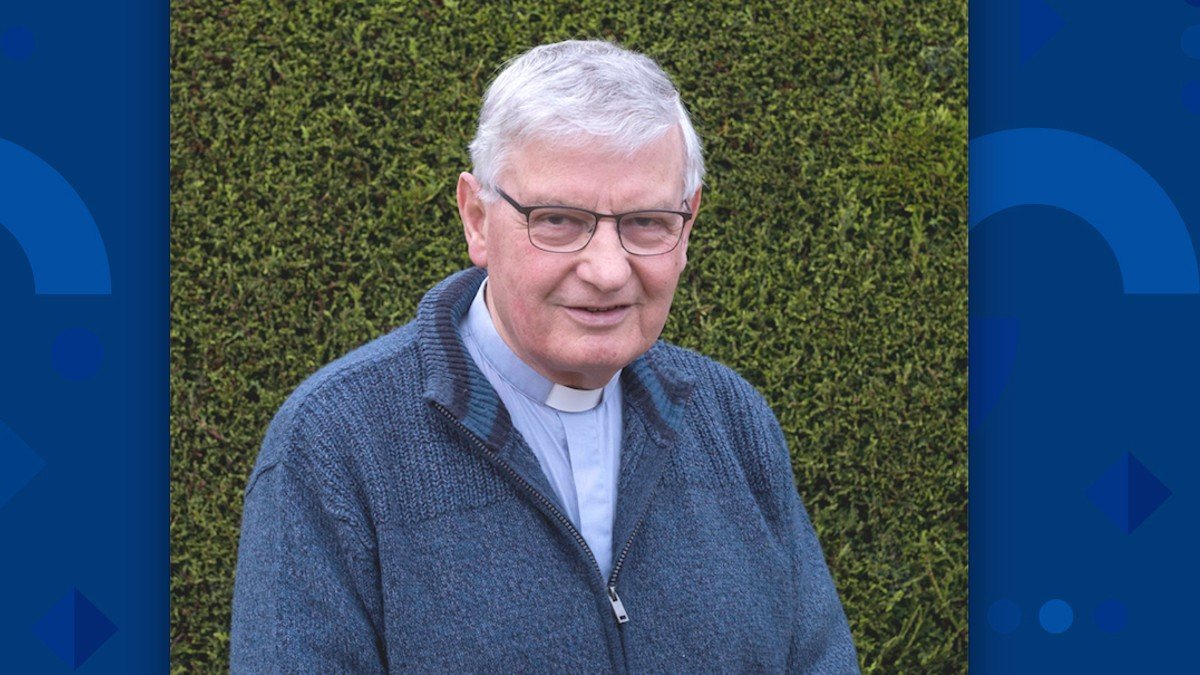 Mike says he enjoyed his time working at the University.
"The operatives came from many countries, including the four UK nations and the Republic of Ireland," adds Mike. "There was a strong Polish contingent, too, as many Poles had remained in the UK following World War Two. There was also an innovative approach to design and construction, which made life interesting, challenging and provided great job satisfaction.  
"The campus of today is a far cry from my time. It was very much in its early years, but I still have a sense of pride in being a contributor to its growth."