---
feature
"One of the lecturers asked if we'd like to see an autopsy…"
Angela Burke (née Pritchard) left her home town of Porthcawl to study a BSc in Biochemistry and Toxicology at Surrey from 1970-1974. She also spent an industrial year in London – and witnessed an autopsy!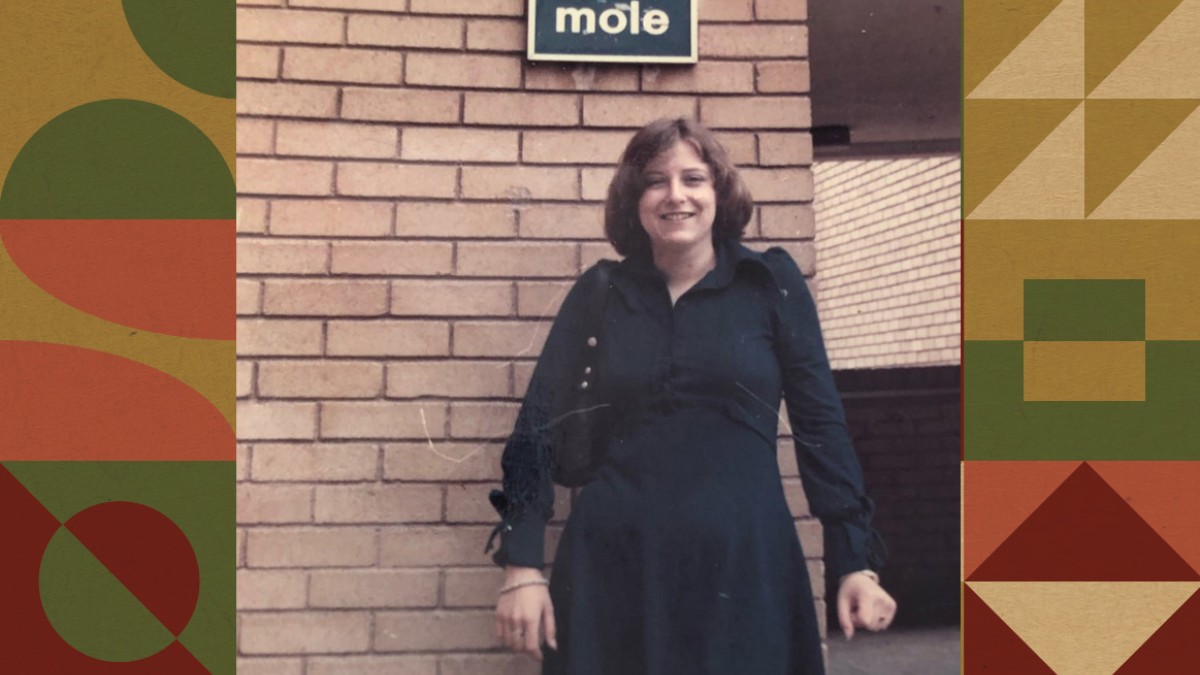 Why did you come to Surrey?
It was far enough away from Porthcawl to ensure I didn't run back home every weekend, but it was close enough to ensure I could make it back in reasonable time if there was an emergency.
The fact that Guildford was close to London was a factor, too. It was also only one of two places that offered the course I wanted to study.
Why did you choose your course?
Once I started my A Levels, I knew I'd either go to a polytechnic or a university. I wanted to study sciences, and I was veering towards biology and chemistry. I looked through the Surrey prospectus and I saw the BSc in Biochemistry and Toxicology, which I thought sounded interesting. Science was also just something I was good at.
What were the best parts of your course?
I wasn't a massive fan of tutorials, but I liked the lectures. When we first started, there was a module called Chemical and Biological Basic Sciences. We did this for the first two terms. It comprised chemistry, microbiology, physiology, nutrition, biochemistry and other related subjects. It was designed to help integrate and ensure everyone had an adequate knowledge base for what was to come next. It also provided all students with the option to swap courses if they found something else in the department that interested them more.
The degree was very well planned and delivered, and it was in no way haphazard. Which was sometimes in direct contrast to the physical state of the University at the time.
Did you enjoy your time as a student?
I loved it and I'd happily do it all again. After coming from quite a small girls-only school, it was amazing to come to a place that wasn't sexually segregated with so many people from different parts of the UK and the rest of the world. I absolutely loved the social life on offer.
What was it like as a woman studying sciences in the 1970s?
The balance on my course was about two thirds male and one third female, so it never felt like I was doing anything unusual.
Did you live in student accommodation?
I lived in Blackwater House in Surrey Court in my first year. In my second year, we were supposed to live off-site, which me and my best mate did. But we decided we wanted to get back on campus, so we got rooms in Battersea Court. I was back in Surrey Court for my final year.
Did you take an industrial placement year?
I worked at Servier Laboratories. It was a small company at the time, but it became much bigger. I moved to London to work there for a year. So two years after saying I didn't want to be in the capital, I was working in Wealdstone and living in North Wembley. But I'd obviously had some time in Guildford to open my horizons up a little.
My placement job was a short Tube ride from my digs and this was in the days when you could smoke on the Underground.
Did you take part in any clubs or societies?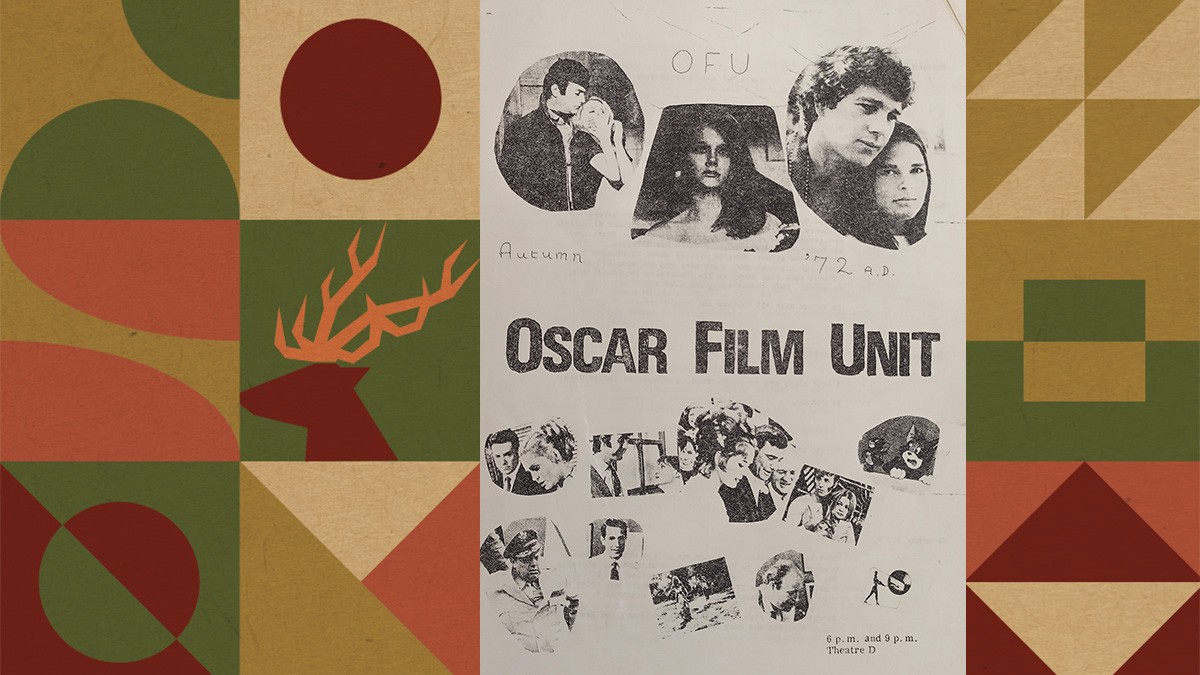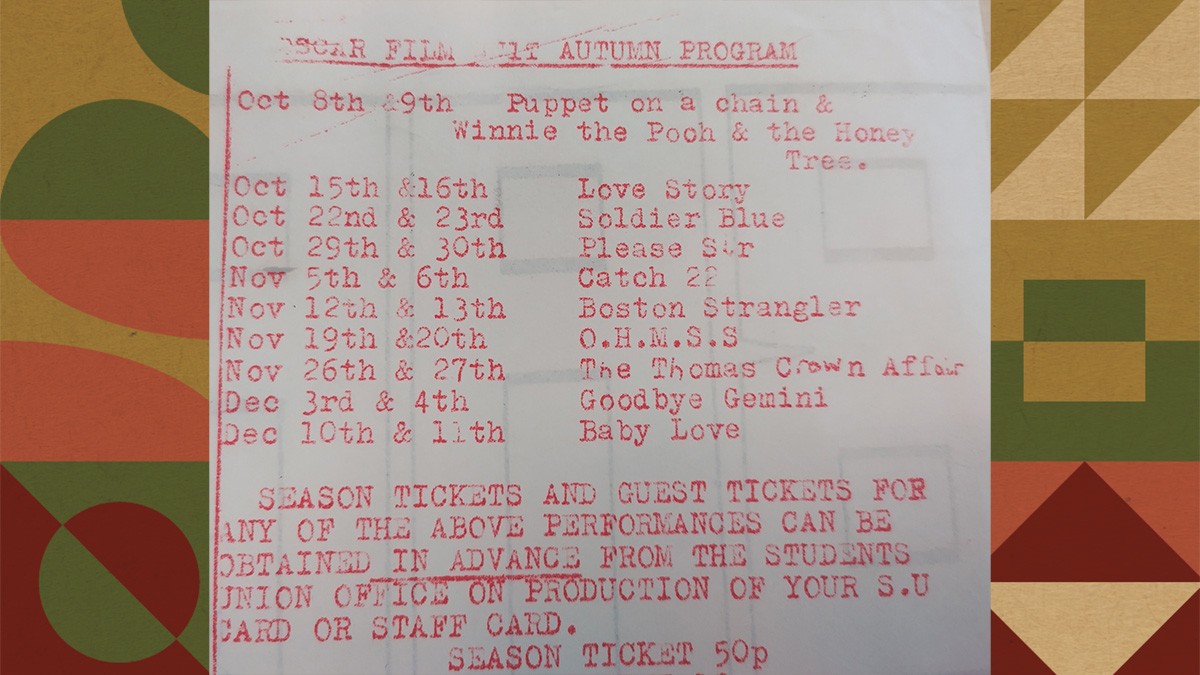 I was a little apathetic, I'm afraid. I joined the Folk Club with my best friend because she wanted to see a lot of the acts. I also joined the Oscar Film Society. It was a good way to see movies cheaply on campus.
I didn't do any sport. When other students were taking part in sporting activities on a Wednesday afternoon, I wandered into town and went shopping. Compared to my home town, the shops in Guildford were very good. There was a Marks and Spencer for a start.
Did you attend any student gigs?
I didn't attend a lot of gigs. One of the pieces of memorabilia I pulled out, though, was a programme for a rugby match that we went to see in the second year. On the back of it is an advert promoting a Genesis gig at the University. I have no idea how I managed to miss that. I can only assume they weren't that well known in January 1972.
I did see Ralph McTell at the Folk Club, though. The Scaffold also played at the University while I was there.
What was Guildford like?
I don't think we really went out into town to socialise very much. We did everything on campus. Campus was very self-contained.
What are your key memories of Surrey?
It may sound a bit weird, but one of my highlights was that I went to see an autopsy in the final year of my course.
We did a module on forensic science and one of the lecturers asked if we'd like to see an autopsy if he could arrange it. Several of us said "Yes". By the next morning, it had been arranged and off we went to the mortuary in Guildford to witness this fascinating event.
Our course coordinator, Dr Laurie King, also arranged for us to visit other laboratories, so we could see what working life and the facilities were like there.
Have you been back to campus since?
My sister studied at Surrey, so I went back eight years after I'd graduated. It had changed a lot in that time with more accommodation blocks. Battersea Court and Surrey Court were there when I first arrived, and the "Diddy Houses" were being built as well. I think Fifth Court was built while my sister was there.
I also went back in 2009 because my son applied to go to Surrey. And it had changed a huge amount by then.
What did you do after graduation?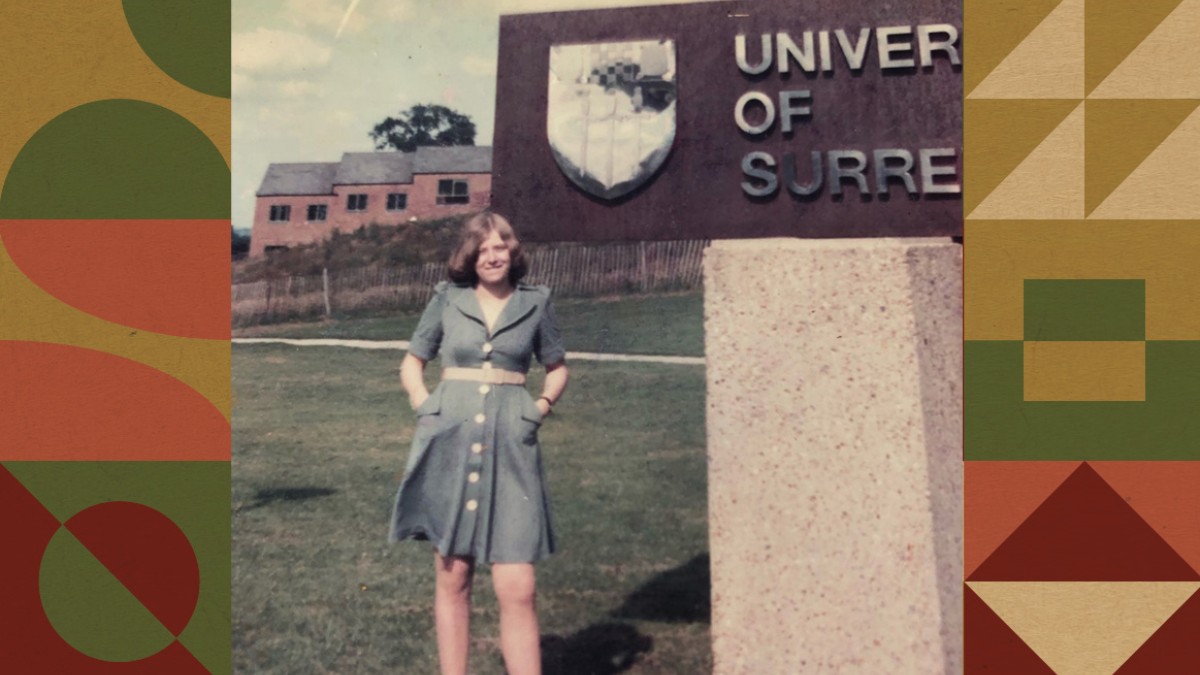 I worked in a laboratory during my industrial year and that taught me I didn't want to go down that route. I got a job in London at a publishing company that produced academic journals. They moved to Oxford, so I moved with them. I returned home to Wales and I went freelance. Which is a what I still do. I work on Nucleic Acid Research, European Heart Journal and the Journal of Experimental Botany.
Did your time at Surrey influence your career?
I learnt that I didn't want to work in a laboratory. But academic journals allowed me to combine my science background with my love of English.
What advice would you give the undergraduate version of yourself?
Work hard but enjoy yourself. The time won't come again.