---
news
Published:
30 August 2022
PhD student develops game-changing electric propulsion system
Technology developed by Moe Ahmed in the Surrey Space Centre (SSC) could achieve a space engine that weighs less and lasts longer – paving the way for more accessible space exploration and commercial satellite activities.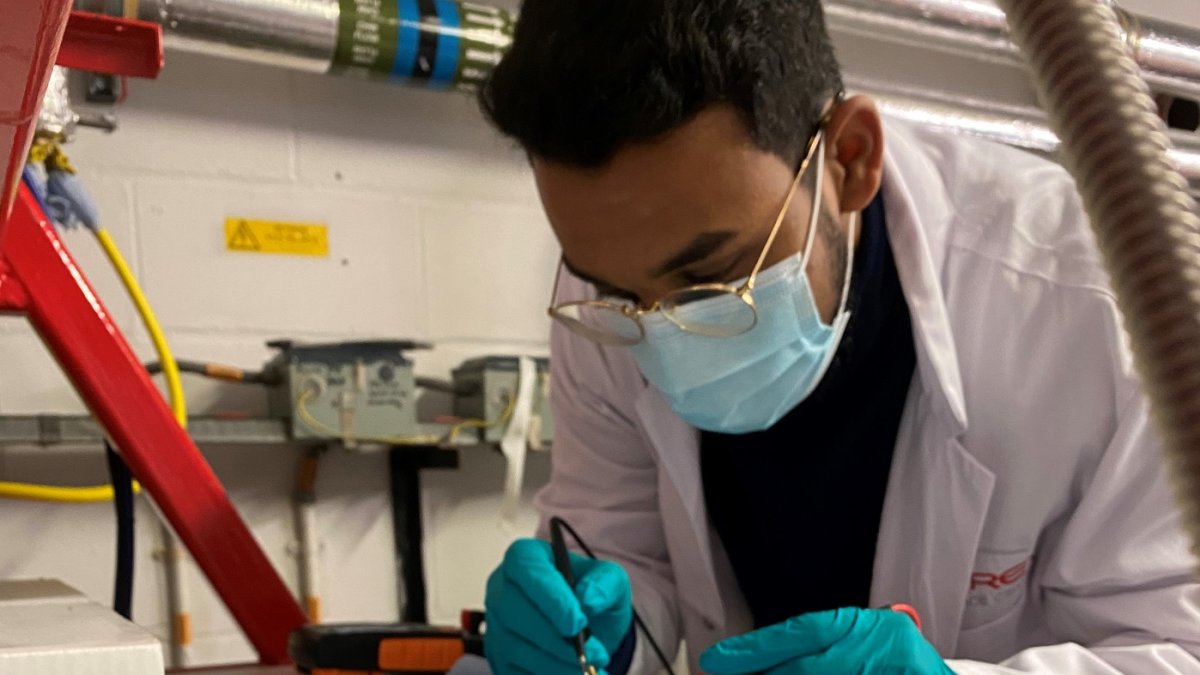 While the miniaturisation of satellite components has brought down the cost of space launches over the past 40 years – with Surrey playing a key role in this evolution – there are still barriers to entering the space economy for smaller players. Satellites use propulsion thrusters which are traditionally operated on costly xenon (a gas propellant), have a limited lifespan and present a decrease in performance when operated at low power.
The goal of Moe Ahmed's PhD is an ambitious one: to develop a reconfigurable low power Hall-thruster that reduces weight by up to 80 per cent and costs by up to 50 per cent, and improves performance by 50 per cent.
He explains:
"The thruster I'm developing works with a variety of non-conventional propellants to operate the system, such as air and water vapour. By reducing the overall weight, there will be capacity for more payloads, which will enable multi-purpose satellite missions in the future – for example one satellite could do both disasters monitoring and environmental monitoring simultaneously."
The propulsion system, which is based on plasma technology, also has the advantage of extending the engine's lifetime which means that satellites could be deployed for longer periods.
Two years into his PhD, Moe has manufactured the system and will spend the next six months testing this technology. He hopes to optimise the solution to a level where it can be presented to space companies, and to see it implemented in satellite missions within a few years. During his PHD, Moe has attended seminars run by Conception X to explore the commercialisation potential of his research. 
Moe says: "Elon Musk's mega constellation Starlink, which provides 24/7 communication links to any part of the world, has proved incredibly useful during the war in Ukraine, demonstrating how beneficial the space economy can be. There is so much we can do with science both commercially and for society, and that is the main motivation behind my work."
Discover our courses in electrical and electronic engineering including our Space Engineering PhD.