---
feature
Spotlight on School of Law's Nick Clapham
Our academics are leaders in their field, often working at the forefront of research, teaching and practice. To highlight these fantastic efforts, we've put the spotlight on the School of Law's Nick Clapham.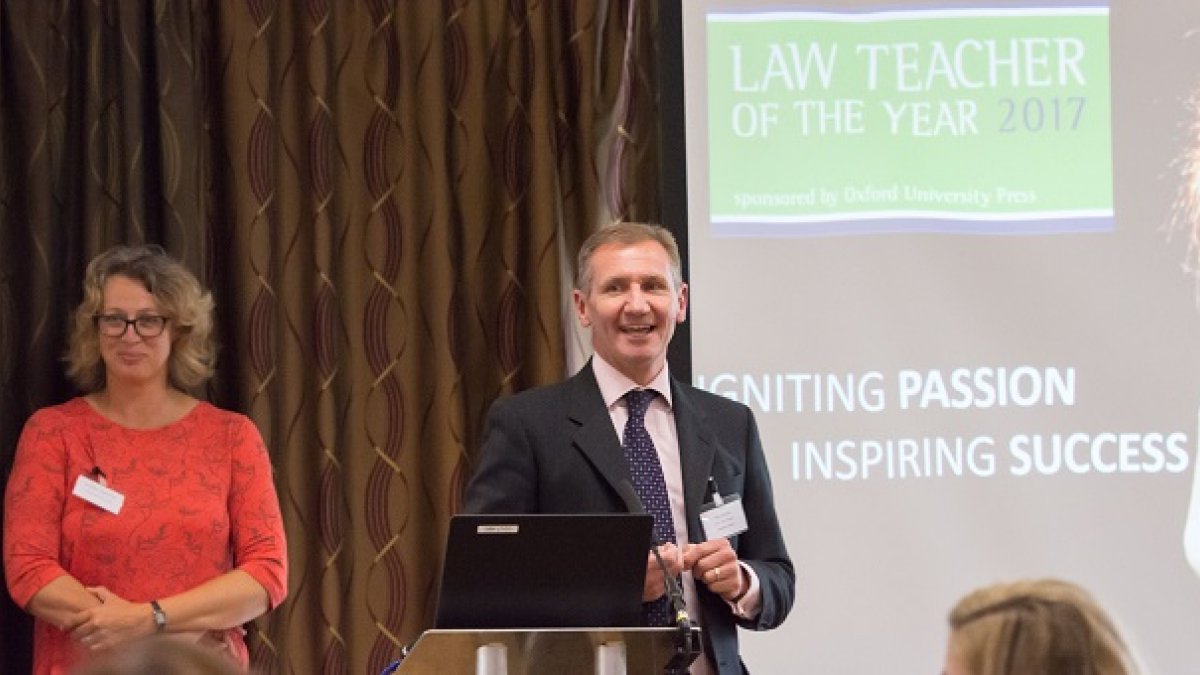 Background
Nick is a qualified solicitor and served as an officer in the Army Legal Services, where he alternated between criminal prosecution (courts-martial), and advising on the law of armed conflict (from MOD to deployed forces)
Prior to joining Surrey in 2014, Nick worked as a personal trainer, helping people achieve their health and fitness goals
His academic interests include Public Law, Criminal Law, the Law of Evidence, Use of Force and International Humanitarian Law
In 2017, Nick was awarded 'Oxford University Press Law Teacher of the Year'
Nick has recently been appointed as a Recorder (judge) and will be sitting in the Family Court on the South Eastern Circuit, on a part-time basis.
Features
Watch Nick's case analysis video on the landmark tort law case of Donoghue v. Stephenson, where a person found a snail in their ginger beer and decided to sue the manufacturer
Nick has also been featured in The Conversation, discussing the Donoghue v. Stephenson case, as well as other well-known seminal law cases.
"Following a career in practice, there is nothing more rewarding than teaching those beginning their own legal careers. The School of Law offers a vibrant learning community in which students can flourish - many that we have taught in my time are now barristers, solicitors, paralegals, academics and more besides." - Nick Clapham, Teaching Fellow
Discover more about our courses in law.