---
feature
Spotlight on Surrey's Postgraduate Society
Thiago Bogossian, PhD student and President of our Postgraduate Society, shares how the Society can help you to navigate Postgraduate life at Surrey.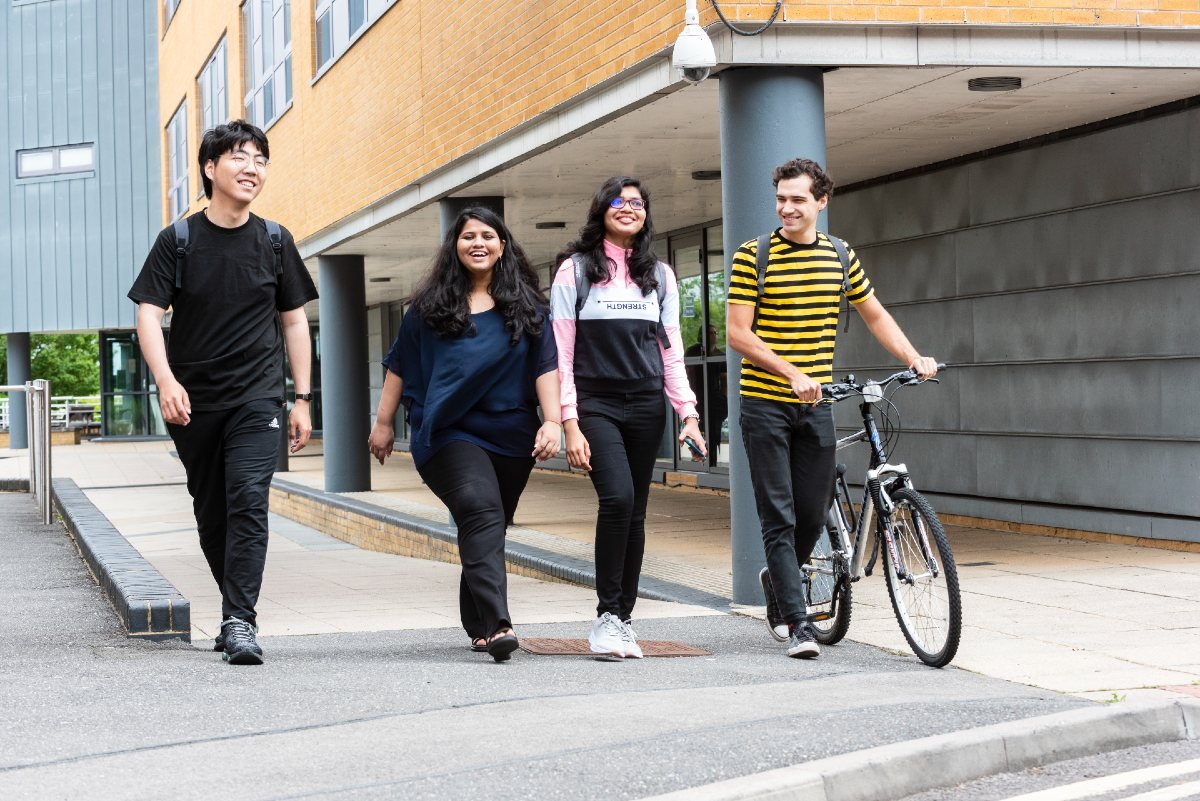 What's it like being a Postgraduate student?
Going to university for the first time is a life-changing experience - exploring a new place, meeting new people, and of course, learning a huge amount about your chosen subject.
Embarking on university life for a second or third time as a postgraduate student isn't too different. Granted, you may not necessarily want to do everything that a typical 18-19 year old undergraduate is doing, but there's still a lot to discover.
What does the Society do?
Our main goal is to create a sense of community for Postgraduates here.
We do this by being an active and inclusive group, organising social events for Postgraduates to meet and chat with each other.
How do you support students?
As well as running social events, we can support you with any aspect of student life – from study worries to raising ideas with supervisors.
Our current committee represents the diversity of Postgraduates here, made up of both master's and PhD students. By being part of a community, we can talk to each other and often get advice from others in similar situations. You're definitely never alone!
What are the benefits of joining the Society?
Joining a society can help you feel a sense of belonging and backing. You get to meet loads of like-minded people, discover new hobbies and get involved in fun activities. Not to mention it's a great way to take a break from your studies.
We focus exclusively on Postgraduates, so you're guaranteed to be amongst your people.
What kind of events do you have?
All sorts! In the last 12 months, we've run:
Movie and pizza events on campus
Board games, trivia and online gaming events
Local hiking
Cinema outings
Day trips to London
Visits to the British Museum and Guildford Museum
Postgraduate breakfast event in the Students' Union
Yoga taster sessions with the Yoga Society
Dodgeball club fundraising event
LGBTQ+ History Month and International Women's Day events.
How do I join?
You can join the Society here. It's completely free.
We'll add you to our email list and Microsoft Teams channel, where we send updates on events and activities.
Find out more
I hope I've inspired you to find out more!
We meet weekly at Wates House on our Stag Hill campus and you're welcome to come along and ask us any questions.
Follow our Instagram and Twitter to see what we're doing, or email us at: ussu.pgs@surrey.ac.uk.
Fancy being part of the Society's student committee? Vote or run in our annual elections – find out more at our next AGM.
Discover more about our student clubs and societies and Surrey.