---
news
Published:
04 October 2022
Surrey Speaks returns for second season
Surrey alum and actor Ella Balinska is the first guest as the second season of the Surrey Speaks podcast launches this week.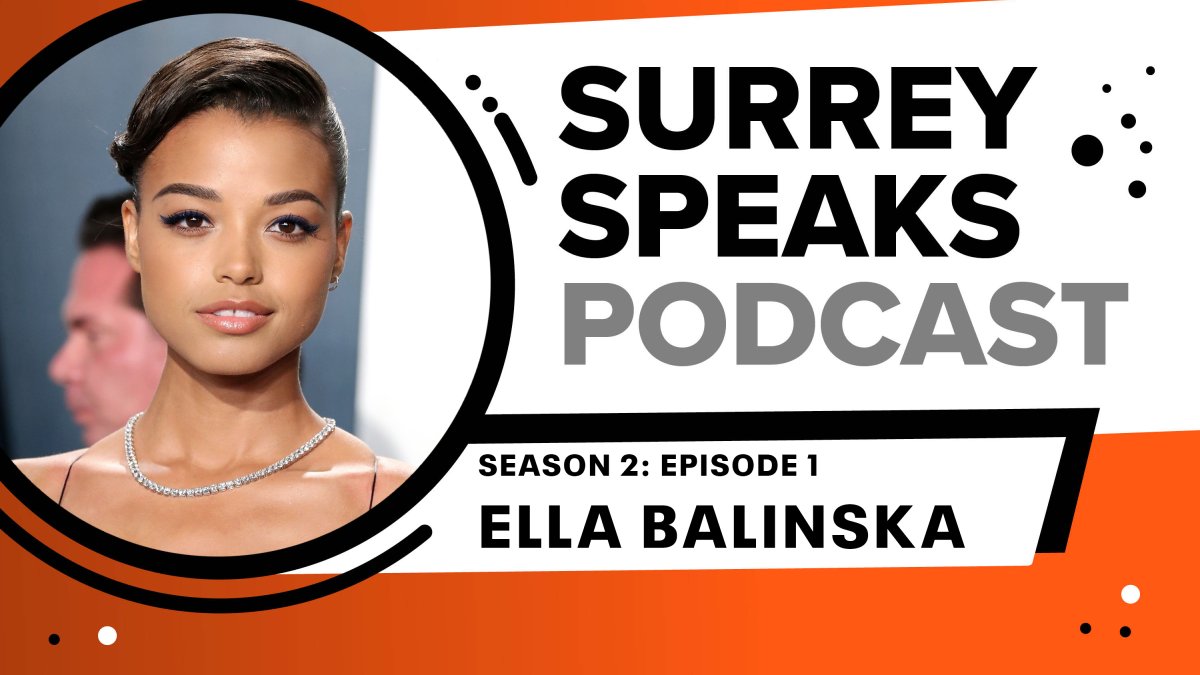 Balinska, who is best known for her leading roles in Charlie's Angels (2019) and Run Sweetheart Run (2020), joins host Dr Caroline Shenton-Taylor to discuss cultural expansion in the performing arts industry.
Balinska, who graduated from the Guildford School of Acting (GSA) in 2020, established a GSA scholarship to support talent from diverse backgrounds and was named Young Achiever of the Year at the 2021 Alumni Awards.
On the subject of inclusivity in the industry, Balinska shares a story of when she first moved to the United States before Charlie's Angels aired and she attended a Golden Globes party.
"I was walking around this party and it was the same year that Crazy Rich Asians and Black Panther were all in the awards consideration," Balinska told host Caroline Shenton-Taylor. "The Black Panther table had no idea who I was – Charlie's [Angels] hadn't released. They were like 'hey, who are you, get over here'. It really is a community if we can start at the source by building this inclusivity then I'm really excited to see how this could have a knock-on effect throughout the rest of the industry for the next generation of actors."
Listen now via:
Further episodes from Surrey Speaks Season 2 will be released fortnightly.
The series aims to boost The Future Says Surrey campaign, fostering pride and a sense of belonging, whilst also promoting our fantastic research at the University of Surrey.