---
news
Toulson Law Lecture, 2022
The Right Honourable The Lord Judge PC Igor Judge delivered the third annual Toulson Law Lecture 'The Overmighty Executive' on 11th May at 6:00 pm. There were more than 100 attendees, including legal practitioners and members of the judiciary.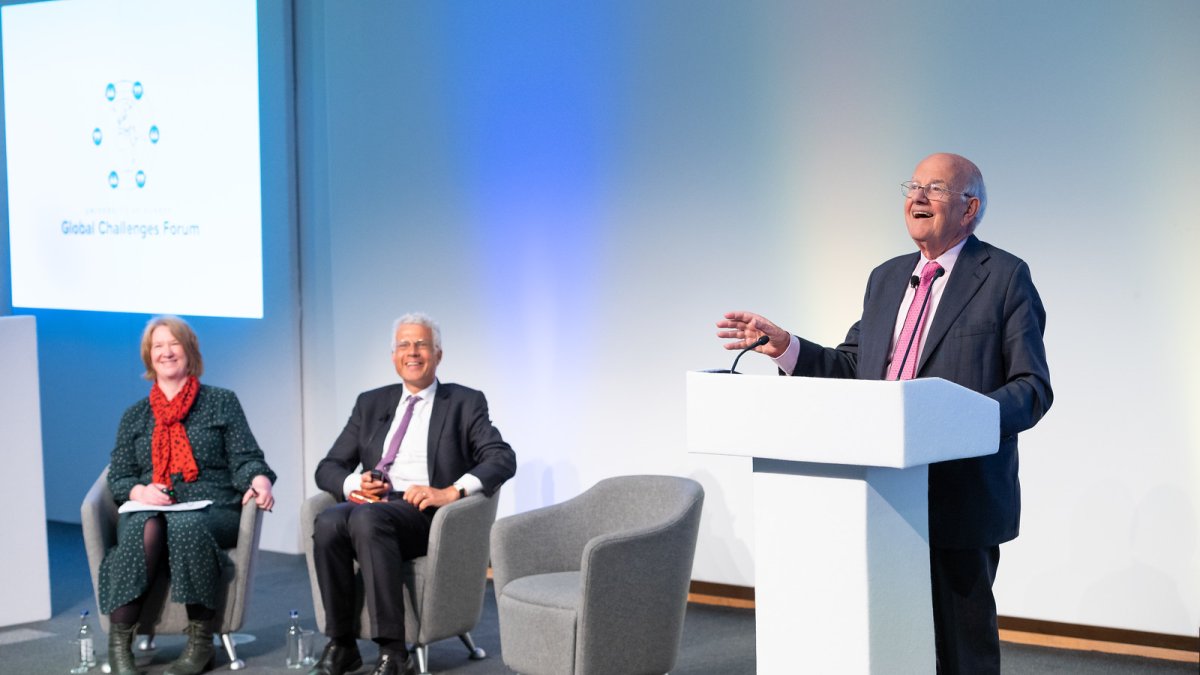 Lord Igor Judge served as Lord Chief Justice of England and Wales, which is the Head of the Judiciary. Previously, he was President of the Queen's Bench Division and, since 2019, he has been Convenor of the Crossbench peers in the House of Lords. After obtaining his LLB at the University of Cambridge, he was called to the Bar and in 1979, he became Queen's Counsel. In 1988, he was appointed Judge of the High Court and  in 1996, Lord Judge became Judge of the Court of Appeal. In 2008, he became Lord Chief Justice. He was created life peer as Baron Judge of Draycote, serving as crossbencher in the House of Lords.
The Toulson Law Lecture was created to honour Lord Roger Toulson, who was an inspiring jurist, and one of the greatest legal minds who served the Supreme Court. After graduating from Cambridge, he had a stellar career at the Bar, and became Queen's Counsel in 1986. In 1996, Lord Toulson was appointed High Court Justice, sitting in the Queen's Bench Division. In 2007, he was promoted to the Court of Appeal and in 2013, became judge of the Supreme Court. In 2016, he retired, and was appointed Visiting Professor at the University of Surrey Law School. Sadly, Lord Toulson died in 2017 while in hospital for heart surgery. He was starting to engage in writing and academic reflections and was passionate about understanding the complexities of the law, including its theoretical underpinnings. In his decisions, he demonstrated a thoughtful, creative and principled way to address legal solutions.
This is the Third Toulson Law Lecture and in previous years, we had the honour of welcoming the following distinguished speakers: 
Lady Hale on 'Testing the Rule of Law in the Modern World',12th February 2020
Lord Neuberger on 'The Role of the Supreme Court in turbulent times', 19th March 2019
You can watch the lecture here.