---
press release
Published:
15 February 2023
Travel companies still failing wildlife, say authors of new animal protection guide
A new guide for holidaymakers to help them make better travel choices that don't exploit wildlife has been produced by researchers at the University of Surrey.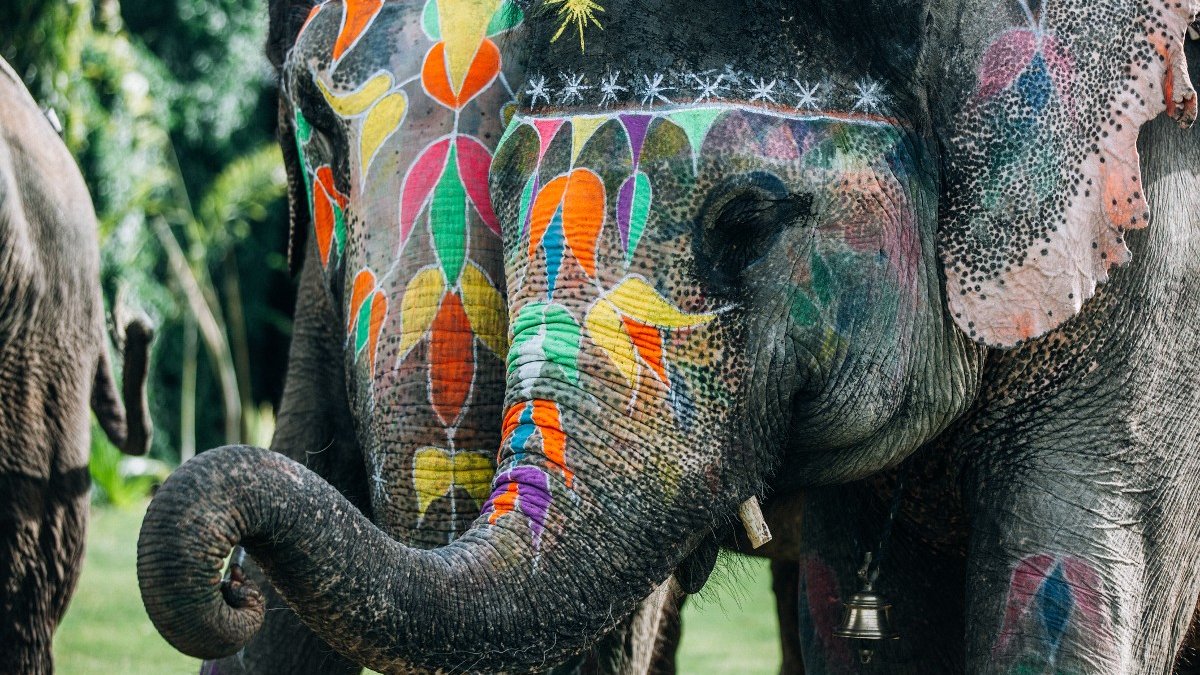 The University of Surrey and World Animal Protection have launched the Real Responsible Traveller Guide – which provides practical advice for holidaymakers to enjoy a guilt-free break that doesn't inadvertently lead to animal cruelty and exploitation. 
The guide names five travel companies – GetYourGuide, Klook, Traveloka, Trip.com and TUI Musement – who continue to severely fail wild animals by selling and promoting harmful and exploitative circus-style performances and interactions, including elephant riding and bathing, selfies with tiger cubs and swimming with dolphins.   
Professor Xavier Font, research lead on the project and Professor of Sustainability Marketing at the University of Surrey, said: 
"We are all becoming more aware of the impact our actions have on the health of the planet and other living beings we share it with. The biggest driver for this research project is to share knowledge with people who do not want their grand adventure to be ruined by the ethical decisions of their travel company. 
"Some companies claim to offer responsible and sustainable travel, but our research for the guide has found that some prominent companies continue to profit from wild animal exploitation because they fail to address the suffering in their supply chains."   
Commissioned by World Animal Protection and undertaken by the University of Surrey, The Real Responsible Traveller Guide independently analysed the public commitments travel companies have and haven't made.   
Companies were scored across four key areas:   
Commitment: Availability and quality of published animal welfare policies and how applicable they are to all their brands.   
Targets and performance: Availability and scope of published time bound targets and reports on progress towards meeting animal welfare commitments.   
Changing industry supply: Availability and quality of engagement with suppliers and the overall industry, to implement wildlife-friendly changes.   
Changing consumer demand: Availability and quality of educational animal welfare content and tools to empower consumers to make wildlife-friendly travel choices.  
World Animal Protection then checked to see if the companies offered five groups of common exploitative 'animal attractions': 
Elephant attractions such as rides, shows or 'washing' experiences 
Primate attractions such as 'petting' or hand feeding opportunities 

Big cat attractions such as selfies, walk-withs, shows or 'petting' experiences 

Dolphin attractions such as performances or 'swim with' experiences 

Wildlife attractions such as shows, rides or any direct interactive experiences with other wild animal species  
Morvah George, World Animal Protection's Campaign Lead for Wildlife, said:  
"Instead of helping to end the demand for these cruel practices, GetYourGuide, Klook, Traveloka, Trip.com and TUI Musement are sustaining them. They are not keeping pace with other global travel companies and industry leaders to protect wild animals, instead choosing to continue to profit from wild animal suffering.   
"We are urging responsible travellers to join us in calling out these laggard travel companies and implore them to do better for animals."   
Featured Academics
---
Media Contacts
---
External Communications and PR team
Phone: +44 (0)1483 684380 / 688914 / 684378
Email: mediarelations@surrey.ac.uk
Out of hours: +44 (0)7773 479911