---
press release
Published:
06 December 2021
University of Surrey researchers to learn from big hitters at Amazon, BT, Kyndryl and BAI Communications
Four highly respected experts from private technology companies are joining the faculty at the University of Surrey this year as visiting professors, enabling researchers to learn from people at the cutting edge of the technology industry.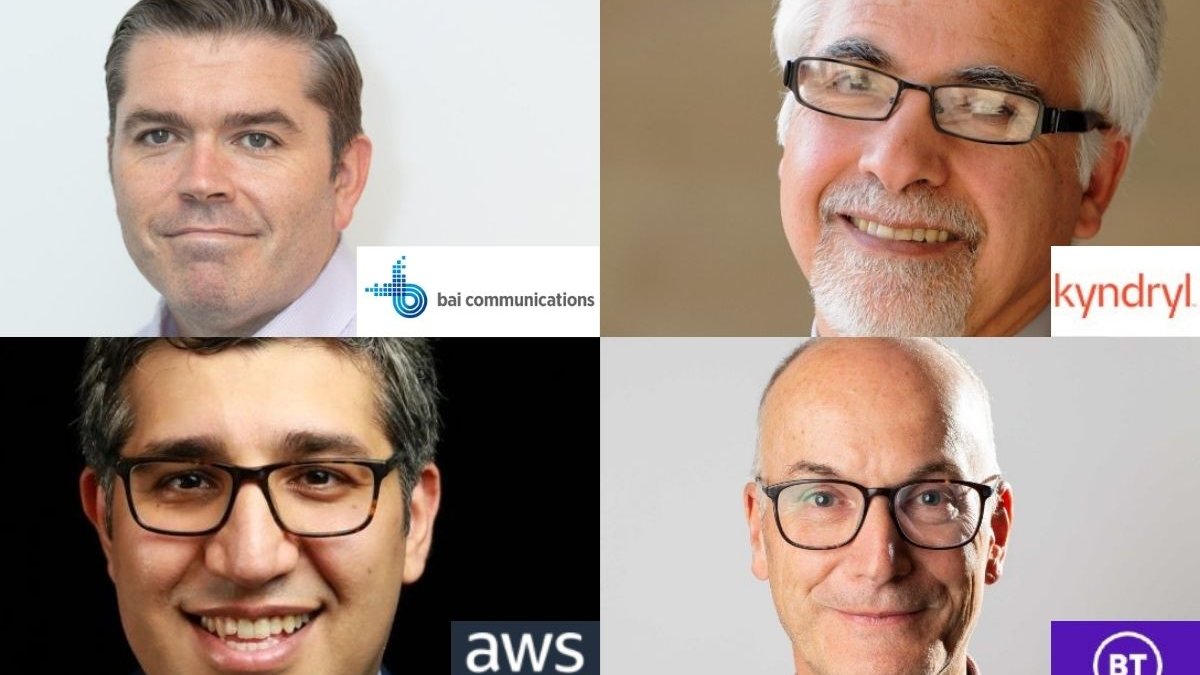 The four authorities will work with BSc, MSc and PhD students and academics in the Department of Electrical and Electronic Engineering, as well as contributing to specialists in the 5G/6G Innovation Centre, which is part of the Institute for Communication Systems.
Prof Mohammad Hossein Zoualfaghari is Principal, Global Technology Leader for Telco (Internet of Things & 5G) at Amazon Web Services Telecom, a subsidiary of Amazon providing on-demand cloud computing platforms and APIs to individuals, companies and governments. During his tenure at Surrey he will initiate, lead and support novel research areas covering the 5G marketplace, 5G security, open RAN and wider 5G/6G research, including supervising PhD students. He will teach and establish a lecture series and is keen to strengthen the University's industry links through long-lasting partnerships, international collaboration and connecting with industry bodies.
Paul Crane is Network Research Director at BT, the UK's biggest telecommunications and network provider which also has a global presence providing customer solutions in 180 countries. He will help identify and progress collaborative research opportunities with BT and other industry partners and will advise on the relevance of current research themes to emerging industry needs. He will also provide industry interview and career advice to post-graduate students and support the University's 5G/6G work.
Jamshid Vayghan, formerly IBM's Global CTO for engagements with Vodafone worldwide, is now CTO for tech giant Kyndryl. As a visiting professor, he will work with engineering departments and researchers on 5G/ 6G innovation, cloud, AI and emerging technologies, particularly on aligning research with industrial and business needs and priorities.  He will also provide career coaching and advice to students to prepare them for life in the business and industrial world. With a keen interest in ethics and technologies, he will work closely with the University's new Institute for People-Centred AI.
Brendan O'Reilly is CTO at BAI Communications, which designs, builds, and operates cellular, wi-fi, broadcast, radio, and IP networks around the world. Previously, he was at Telefonica, where he was CTO of O2's UK operation. During his tenure at Surrey, he will help with strategic and technical advice on advanced mobile networks and their deployment. His partnership with the 5G/6G Innovation Centre goes back to its inauguration in 2013 and he will continue this as visiting professor, helping with commercial realisation of network related projects and outreach.
Regius Professor Rahim Tafazolli, Head of the Institute for Communication Systems and 5G/6G Innovation Centre at the University of Surrey, who helped attract and appoint the four visiting professors, said:
"This is an invaluable opportunity for our students and researchers to benefit from the technological and business experience these experts offer. To learn from those at the cutting edge of tech developments in industry is the sort of opportunity which makes future employees stand out from the crowd."
Featured Academics
---
Media Contacts
---
External Communications and PR team
Phone: +44 (0)1483 684380 / 688914 / 684378
Email: mediarelations@surrey.ac.uk
Out of hours: +44 (0)7773 479911