---
news
Published:
14 January 2022
University Sustainability Champions support the opening of Zero Carbon Guilford
Surrey staff took part in the launch of the community-led climate change centre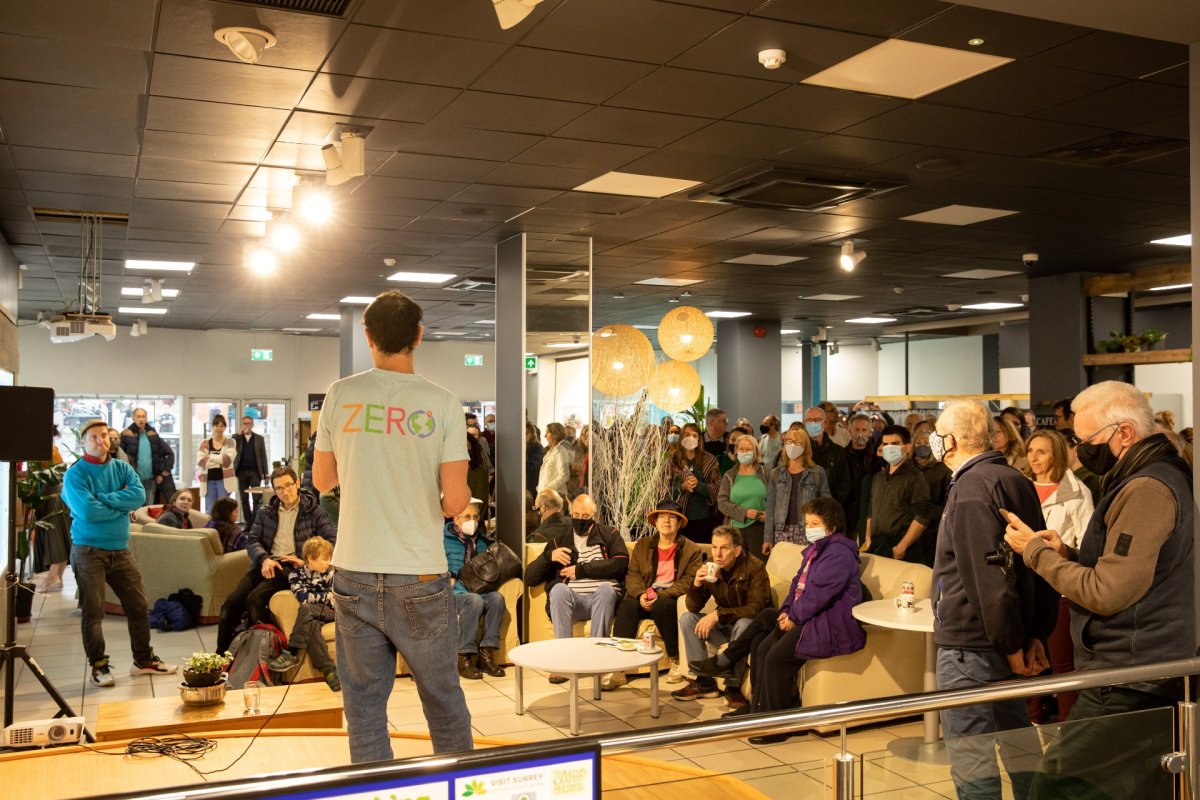 Last month, the University was proud to support the opening of Zero Carbon Guildford, a community-led climate change centre focused on promoting education and solutions for climate mitigation and adaptation.
Sustainability Champion Michelle Rimmington, Facility Manager in the Faculty of Arts and Social Sciences, donated faculty furniture, stationery and kitchen appliances which were upcycled as part of the Zero climate community hub. The donation supported the University's efforts to reduce waste and increase the re-use of items.
As part of the opening event on the 20th November, Prof Graham Miller, Pro-Vice Chancellor and Executive Dean of the Faculty of Arts and Social Sciences, and Tom Parrott, Head of Sustainability, presented on the University's approach to sustainability and achieving our net-zero by 2030 carbon target.
The event also featured Dr Zoe Harris, Lecturer in Environment and Sustainability, who introduced attendees to the different types of urban agriculture. Attendees could also see exhibits of vertical farming towers, which were showcased as part of ZERO's community space.
Ben McCallan, Chair of Zero Carbon Guildford, expressed his gratitude towards the support provided by the University: 'We're really happy to be teaming up with the Uni of Surrey in many different ways. Tackling the climate crisis is now critically urgent work, and with COP26 demonstrating that global governments simply aren't rising to the challenge it's now essential that communities come together to plan a future on a changing planet.'
Prof Graham Miller highlighted the significance of our collaboration with the local climate hub: 'I am delighted to see this initiative develop so successfully. The University of Surrey is proud to be able to support a space that allows us to engage with the residents and businesses of Guildford on the topic of sustainability.'
To find out more about Zero Carbon Guildford and the various ways they support the community, please visit their website.