---
news
Published:
19 January 2023
Your future in food science, nutrition and dietetics
A degree in food science, nutrition and dietetics will equip you with the experience, skills and knowledge needed to start your career. Discover more about our undergraduate courses and where your degree could take you. 
Credit: University of Surrey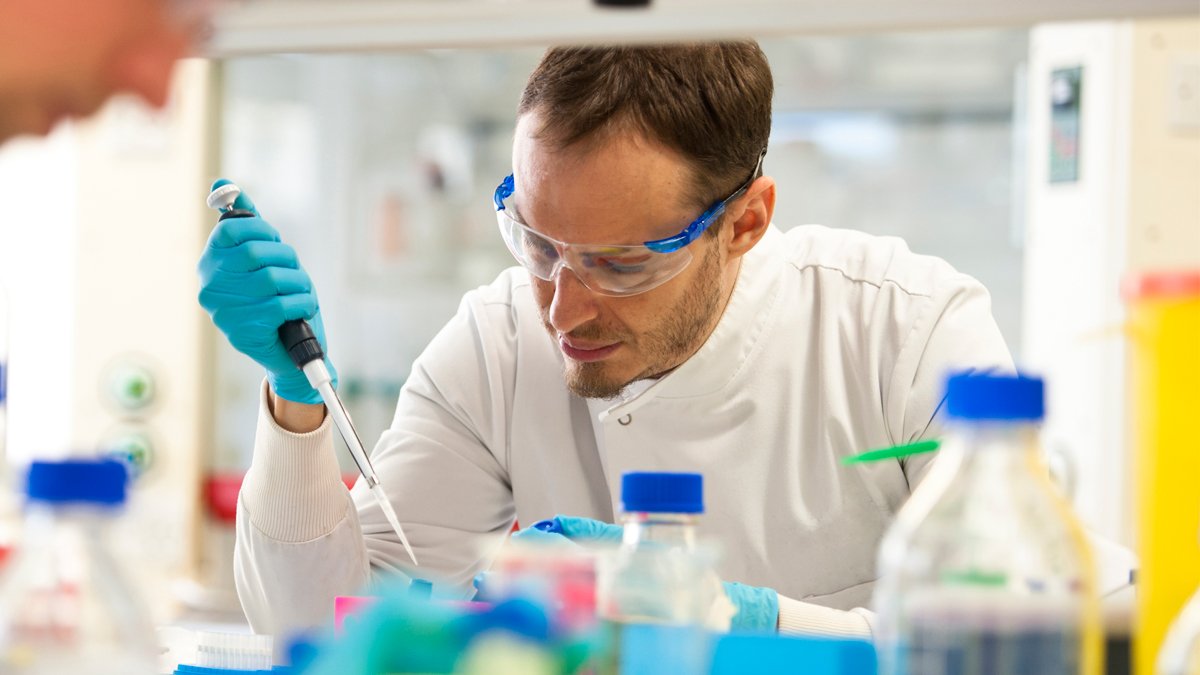 Your future, your choice
Graduates of our Food Science and Nutrition course are in high demand by food and beverage industries and take on roles as:
Conformance managers
Food technologists
Process technologists
Regulatory analysts.
Our Nutrition course is accredited by the Association for Nutrition. This means that on successful completion of your studies, you'll have the academic requirements needed to apply for direct entry into the UK Voluntary Register of Nutritionists, to work as an associate nutritionist (ANutr). Once you've gained three years of post-degree professional experience, you'll be eligible to apply for registered nutritionist status (RNutr). ANutr and RNutr nutritionists are the only evidence-based nutritionists recognised by Public Health England and the Department of Health.  
In comparison, our Nutrition and Dietetics course is accredited by the Health and Care Professions Council (HCPC), which means that on successful completion of your studies, you'll have the academic requirements needed to register to work as a dietitian. 
Some of our graduates go on to work in the food industry, for major food and supermarket companies like Fresenius (based in Germany), or Wiltshire Farm Foods, while others create their own nutrition roles within social media and education, working with small and medium-sized enterprises and start-up companies.
Many students also use our courses to apply for further study, including postgraduate research.
Employers 
Our food science and nutrition alumni can be found in industrial research laboratories across the UK, with recent graduates working for:
Apetito
Bakkavör
Leatherhead Food Research
Renshaw
Sainsbury's
Unilever
Whole Foods Market. 
Our nutrition graduates work in public health, hospital and industrial research labs, with recent graduates working for:
Adelie Foods Ltd.
Hertfordshire Community NHS Trust
Nestlé
Oxford Health NHS Foundation Trust.
Most of our nutrition and dietetics alumni go on to work in clinical dietetics or health promotion for an NHS trust across the UK. The NHS is one of the largest employers of dietitians and nutritionists in the UK and is home to a diverse range of specialist roles in hospitals, practice surgeries, people's homes and the wider community. Visit the NHS careers website for further information on dietitian and nutritionist roles.
Supporting your career journey
Over the last decade, our employment figures have been among the best in the UK. We offer careers information, advice and guidance to all students whilst studying with us, which is extended to our alumni for three years after leaving the University.
Find out more about our undergraduate food, nutrition and dietetics courses