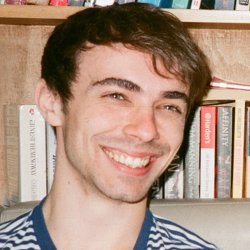 Adam Burgess
---
Postgraduate Research Student
MSci Natural Sciences
My research project
Non-Markovian dynamics in biomolecular complexes
The recent discovery of long-lived coherences in complex biological complexes has raised a fundamental question of how the fluctuations (noise) present in the natural biological environment can possibly allow the preservation of quantum coherence. Indeed, it has been suggested that not only the noise fails to produce decoherence, it may even be the case that the fluctuations are a crucial ingredient in the maintenance of the coherence.
Supervisors
Research
Research interests
My research interests include studying how subsystem coherences are impacted by non-Markovian reservoirs from an Open Quantum Systems framework. As well as how this relates to the fields of Quantum Information, Quantum Computing, Quantum Thermodynamics and Foundations of Quantum Mechanics.
My publications
Publications
Adam Burgess and Marian Florescu
(2021).
Modelling non-Markovian dynamics in photonic crystals with recurrent neural networks
View abstract
View full publication
We develop a recurrent neural network framework to model the non-Markovian dynamics exhibited by two-level atoms interacting with the radiation reservoir of a photonic crystal. Despite the strong non-Markovianity of the atomic dynamics induced by the rapid spectral variation in photonic density of states of the photonic reservoir, our recurrent neural network approach is able to capture precise details in the atomic evolution, including the fractional steady-state atomic population inversion and spectral splitting of the atomic transition. We demonstrate the robustness of the recurrent neural network setup against reduced data sets and its effectiveness to deal with systems of increased complexity.