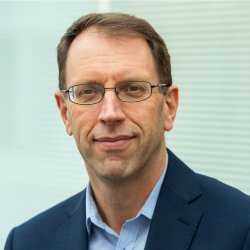 Professor Andrew Alexander
---
Professor of Retail Management; PGR Director Surrey Business School
PhD (Exeter), PGCE, BA (Hons) (Wales)
About
Biography
Andrew Alexander is Chair in Retail Management at the Surrey Business School. He is the school's Postgraduate Research Director.  
Andrew is an experienced researcher and has published widely in business management and the social sciences. His research is published in journals including Journal of Business Research, Industrial Marketing Management, European Journal of Marketing, Business History and Environment and Planning A. He has received research project funding from organisations including the AHRC, the Leverhulme Trust, EPSRC (NEMODE+), the Nuffield Foundation, the British Academy of Management and the Academy of Marketing (UK), as well as from retailers.
As an enthusiastic educator Andrew is interested in the concepts and practice of teaching and learning. He has previously been the recipient of Faculty Enrichment Funds from the Canadian High Commission to develop a teaching programme on retailing in North America. Andrew has served as an External Examiner at the undergraduate and postgraduate levels. 
His current research interests include:
The management and marketing of urban retail centres, including shopping centres 
International retailing 
The long term development of retail systems and consumer society
Andrew has provided academic leadership in a variety of roles at the University of Surrey including in programme management, admissions, and as Head of the Subject Group (now Department) of Marketing and Retail Management. He previously held academic positions at the University of Exeter and the Manchester Metropolitan University.
Departmental duties
Research

Research interests

The management and marketing of urban retail centres, including shopping centres 
International retailing 
The long term development of retail systems and consumer society 

 

Andrew is on the Editorial Advisory Board of the journals Marketing Intelligence and Planning, the Journal of Historical Research in Marketing, and the Journal of Place Management and Development.

 

Research Interests: • The management of urban centres, including shopping centres, including:

The role of store managers as boundary spanners.

Business engagement with town centre management initiatives including Business Improvement Districts.

Retail planning.

• The long-term development of retail systems and consumer society, including:

The development of the supermarket format and consumers' reactions.

Structural and spatial trends in multiple retailing.

• The internationalisation of retailing, including:

Patterns of retail innovation and knowledge flows

International retail expansion of SMEs 
Supervision
Completed postgraduate research projects I have supervised
I have experience in supervising both PhD and DBA students to successful completion. These include:
Dr Christina Boutsouki 'An analysis and evaluation of retail change in Greece with an emphasis on the post-1990 period' (PhD, The Manchester Metropolitan University; supervised with Professor David Bennison)
Dr Lisa Wilson 'Access to food shops and dietary variety among older people' (PhD, University of Surrey; supervised with Dr Margaret Lumbers)
Dr Helen Christmann 'Exploring the role of the entrepreneur in retail SME internationalisation: an analysis of retail cases in North-Western Europe'  (PhD, University of Surrey; supervised with Professor Steve Wood)
Dr Zhi Han 'Structural Change and Digital Transformation in Chinese Food Retailing' (PhD, University of Surrey; supervised with Professors Steve Wood and Neil Coe)  
Postgraduate research supervision
I welcome approaches for PhD supervision from well-qualified and highly motivated PhD candidates in the following areas in particular:
International retailing
Retailing and sustainable cities and communities
The evolution of retail systems (including retail history)
Teaching
Teaching
Core teaching related duties for academic year 2023 / 2024:
MAN3107 International Retailing(UG, Level 6 - module coordinator)
MANM139 International Retailing (PGT, Level 7 - module coordinator)
MSc dissertation supervisor