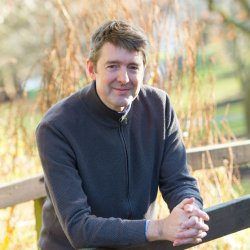 Biography
I am an experimentalist interested in the study of electronic and optical properties of semiconductors and semiconductor nanostructures using high-pressures, magnetic-fields, and linear, nonlinear and time resolved infrared spectroscopy. I am a regular user of the Free-Electron Laser, FELIX, in Holland, and I am the coordinator and spokesperson for UK Condensed Matter Physics users there. I am also a Programme Advisory Committee member for the Dresden laser, FELBE. I like "applicable physics" rather than really pure or really applied physics, for example I study how quickly and why electron spins lose their memory (applicable to spintronic devices). I chaired the International Conference on Narrow Gap Semiconductors, here in Guildford in 2007.
University roles and responsibilities
I manage the department's final year projects

I am the course coordinator for the Physics with Satellite Technology degree pathway

I am chair of the Physics department's equality and diversity committee and am an External Examine
News
Media Contacts
---
Contact the press team
Email:
mediarelations@surrey.ac.uk
Phone: +44 (0)1483 684380 / 688914 / 684378 Out-of-hours: +44 (0)7773 479911
Senate House, University of Surrey
Guildford, Surrey GU2 7XH
Research collaborations
I have strong research links with the groups of Prof. Carl Pidgeon (my best friend and mentor) at Heriot-Watt University, Prof Gabriel Aeppli at UCL, Prof. Wolfgang Heiss at Uni. Linz, Dr Lesley Cohen at Imperial College London, Dr Tony Krier at Lancaster, Dr Tim Ashley at QinetiQ Ltd and Dr Lex van der Meer at the Free Electron Laser in Utrecht.
Further details can be found on my personal web page. A full list of publications, conference presentations, and patents can be found here.
My teaching
In the Physics Department I teach level one Data Handling (aka probability and statistics), level two physics laboratory, level three Physics of Stars. On the MSc in Medical Physics I teach Medical Statistics. For EE I teach a component of the MSc module Nanoelectronics and Devices on spintronics.
Courses I teach on
My publications
Highlights
1966 born Rochester NY, USA (British/US dual national)
1989 BA in Physics from Cambridge University, UK (upgraded to a free MA after a couple of years!)
1990 MSc in Optoelectronics from Heriot-Watt University, Edinburgh, UK
1993 PhD in Semiconductor spectroscopy from Heriot-Watt University Edinburgh, UK
1993 - 1996 European Union Marie Curie fellow at FOM-Rijnhuizen, Utrecht, NL
1996 - 2002, Lecturer at University of Surrey.
2002 - 2004, Reader
2004 - present, Professor of Physics
2005 - 2007 School Director of Research
2007 - 2011 Associate Dean (Research and Enterprise)
2009 - present, COMPASSS grant PI