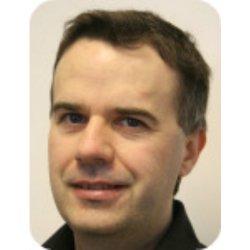 Dr Christopher Turner
---
Senior Lecturer in Business Analytics
MSc, MSc, PhD
About
Biography
Dr Turner is research active in the fields of business analytics, digital manufacturing, circular economy, industry 4.0 and human centric industry 5.0 automation solutions. With his involvement in the successful completion of several UK research council funded projects (with subjects ranging from business process optimisation to the simulation of product-service systems), Dr Turner is experienced in the management of commercially focused applied projects. He has been engaged in the AUTONOM project (Integrated through-life support for high-value systems) working with industry partners, such as Network Rail, in the area of automated intelligent maintenance systems. He has also been involved in a Knowledge Transfer Project (KTP) with the company Basemap. This KTP had the aim of developing a holistic logistics management routing software tool combining scheduling and routing with critical vehicle and environmental performance factors relevant to the electric commercial vehicle market.  Dr Turner has published over 100 papers (including 56 journal papers) in peer reviewed international journals and conferences. He is also a member of the IEEE task force on process mining.
Areas of specialism
Business Analytics;
Mixed Reality Visualisation;
Industry 4.0;
Data Mining;
Distributed and Sustainable Manufacturing;
Human Centric Industry 5.0 Automation;
Digital Manufacturing
Previous roles
2009 -
2017
Dr Christopher Turner was a Senior Research Fellow and Project Manager within the Manufacturing and Materials Department at Cranfield University.

Cranfield University
Research

Research interests

Dr Turner is research active in the following areas:-

Business Analytics
Data Mining
Machine Learning
Digital Manufacturing
Discrete Event Simulation
Virtual and Mixed Reality for Data Visualisation
Distributed and Sustainable Manufacturing
Industry 4.0 & 5.0
 
Teaching
I lecture on the MSc module Operations Management and Digital Services, part of the Operations and Supply Chain in the Digital Era and  Entrepreneurship MSc programmes.
Publications
Additional publications
Utilizing Industry 4.0 on the Construction Site: Challenges and opportunities