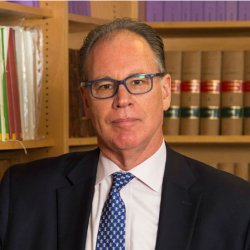 Professor Dennis Patterson
---
Professor of Legal Philosophy
About
Biography
Dennis Patterson is a leading scholar in the field of Law and Neuroscience. He is the author or editor of four books in this emerging subfield of legal philosophy. He is the author of Law and Truth (OUP) and the editor of the Oxford Introductions to US Law. He is also an expert in global trade law.
His book The New Global Trading Order (CUP) features a wide-ranging account of the evolution of global trade. He has received grants and fellowships from the American Council of Learned Societies, The Humboldt Stiftung and three Fulbrights. He is a member of the editorial board of the leading journals in legal philosophy.
From 2009 - 2017, he held the Chair in Legal Theory and Legal Philosophy at the European University Institute in Florence.