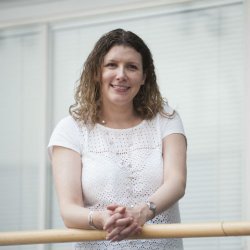 Emma Vyvyan
---
Paramedic Field Lead, Teaching Fellow in Integrated Care (Paramedic Practice)
MSc Advanced Paramedic Science (Critical Care), Graduate Certificate in Learning and Teaching, IHCD Paramedic, MCPara
About
Biography
My background in pre hospital care started in 1999. I qualified as a paramedic in 2005 and over the proceeding 5 years I held numerous clinical leadership and management posts. I became the first female Critical Care Paramedic in SECAmb.
I started my MSc in Advanced Paramedic Science (Critical Care) during 2010 as new pathways to specialist paramedic and advanced clinical practice roles were introduced. This role focuses on developing clinical excellence and improving patient outcome in the pre hospital and hospital setting.
I joined the University of Surrey on a paramedic tutor teaching secondment in 2012, prior to leaving the NHS and becoming a full time Paramedic Integrated Care Teaching Fellow in 2014.
I retain my professional skills representing the university at the Faculty of Paramedics in Higher Education in conjunction with the College of Paramedics. I am also an external examiner for other BSc Paramedic Science programmes and enjoy presenting at pre hospital conferences.
Research interests
Paramedic education and professionalism.
Pre Hospital Trauma and critical injury and illness.
PTSD and psychological illnesses.
Student wellbeing and clinical support.
Teaching
All UG healthcare programmes
BSc Paramedic Science modules
UG dissertation Supervisor
PG/MSc modules, Complex Health, Health Assessment, Evidencing Your Practice
Publications
This paper describes an innovative undergraduate educational initiative called the Time for Dementia programme. It was developed to improve the knowledge, attitudes and skills in dementia among healthcare students. Time for Dementia involves pairs of healthcare students (medical, paramedic, adult and mental health nursing, and allied health professionals) visiting a person with dementia and their carer in their homes over a period of 2 years. The aim of the programme is to enable students to learn with people with dementia and their carers?recognising that people with dementia have unique expertise derived from their experiences. Their personal narratives offer students a unique insight into the subjective experiences of dementia.
Additional publications
Vyvyan, E., 2017. An Exploration of the Effects that Frequent Exposure to Life-threatening Events may have on a Critical Care Paramedic's Psychological Wellbeing. Prehospital and Disaster Medicine, 32(S1), pp.S178-S178.
Gallagher, A., Vyvyan, E., Juniper, J., Snook, V., Horsfield, C., Collen, A. and Rutland, S., 2016. Professionalism in paramedic practice: the views of paramedics and paramedic students. British Paramedic Journal, 1(2), pp.1-8.
Gallagher, A., Snook, V., Horsfield, C., Rutland, S., Vyvyan, E., Juniper, J. and Collen, A., 2016. Experts' perspectives on professionalism in paramedic practice: findings from a Delphi process. British Paramedic Journal, 1(2), pp.9-17.