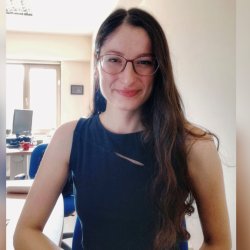 Dr Esra Yuksel
---
Lecturer in Theoretical Nuclear Physics
PhD (YTU, 2016)
About
My qualifications
PhD, Nuclear Physics
Yildiz Technical University (YTU)
Previous roles
2022 -
2022
Assoc. Prof.
Department of Physics, Yildiz Technical University, Istanbul,Turkey
2010 -
2022
Research and Teaching Assistant
Department of Physics, Yildiz Technical University, Istanbul,Turkey
04 September 2017 -
05 November 2018
Postdoctoral Researcher
University of Zagreb, Physics Department, Croatia
2011 -
2016
Visiting Researcher
L'Institut de Physique Nucléaire d'Orsay, IPN-Orsay, France
Research

Research interests

My research interests are focused on understanding the properties and dynamics of atomic nuclei under extreme conditions of isospin and temperature and extending these studies to the nuclear weak interaction processes. Starting from the properties of atomic nuclei, my research area extends through nuclear astrophysics and creates a bridge between nuclear physics and nuclear astrophysics.

From the theoretical point of view, calculation of the properties of an atomic nucleus either with an extreme proton-neutron ratio close to the drip lines or highly excited nuclei is quite challenging. For these calculations, the nuclear energy density functional (NEDF) theory is standing as the most prominent and successful theoretical tool with its capability to make calculations for nuclei throughout the nuclear chart. However, the nuclear energy density functional theory is not complete and needs to be developed to study the nuclear ground-state properties and the excited states of nuclei, especially for nuclei near the drip lines. Therefore, the development of the nuclear energy density functionals and the relevant theoretical methods to explore the nuclear properties under extreme conditions constitute the main framework of my research.