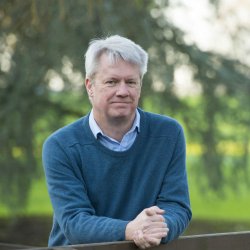 Gavin Floater
---
Teaching Fellow in English for Academic Purposes
BA, PGCE, MA
Biography
Biography
Gavin Floater has worked at the University of Surrey since April 2010 and is responsible for coordinating the 5 week pre-sessional course. Before coming to Surrey, he held the position of Summer School Director in the English Language Teaching Centre at Sheffield University.
Gavin worked for over 20 years in English Language Teaching in Sweden, Finland and the Slovak Republic. As well as classroom teaching, he has substantial experience of pre-service and in-service teacher training and ELT project management.
Research interests
Student Tracking
Teaching
Gavin Floater coordinates the PS3 course. He also teaches a number of courses on the department's English Language Support Programme (technical writing, dissertation writing, grammar and academic reading). He also teaches on department specific courses in Biomedical Engineering, Civil Engineering and the Centre for Environmental Strategy. His other main teaching duty is on the Curriculum Design module on the MA TESOL course.