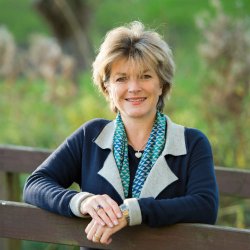 Heather Cairns-Lee
---
Visiting Fellow
BA, MSc, PhD
About
I am a Visiting Fellow in the Surrey Business School.
My research focuses on leadership development and specifically how leaders make meaning through their mental models and metaphors. This research continues from my PhD, (University of Surrey) focused on how leaders develop self-awareness through attention to their naturally occurring metaphors. Thesis title: An exploration of leadership and its development through the inner worlds of leaders using metaphor. This research was prompted by 25 years working in leadership development with international executives and sought to understand how leaders can develop their own authentic ways of leading.
I combine academic research with practice as a leadership development professional and executive coach and I work extensively with organisations internationally.
In addition to my PhD, I have a BA in International Politics and Law from the University of East Anglia, an MSc. from the University of Lancaster in International Human Resource Development, a Masters in Coaching certified by the International Coaching Federation and I am a certified Clean Language facilitator.
Research Interests
Leadership development especially at the intra-personal level of how leaders make meaning
Metaphor and mental models
Clean Language as a research methodology
Affiliations
Swiss Representative OPUS (Organisation for Promoting Understanding of Society)
Vice President of Business Professional Women (BPW) Lake Geneva
Founding Member of UNICON Research Committee.
Founding Chair of the UNICON Benchmarking Committee
Conference papers
Ward, C, Tosey, P, Cairns-Lee, H. (2013) 'A Strange Route to Get Here: Metaphors of Leadership Development and Leadership'. Brighton, UK: UKFHRD
Cairns-Lee, H. (2013) 'A Journey to Inner Space: Exploring Leadership From Within'. Brighton, UK: UKFHRD
Cairns-Lee, H. (2014) 'Stepping Up, Stepping Back - Metaphors of Leadership'. Edinburgh, UK: UKFHRD
Publications
• Cairns-Lee, (2015) Images of Leadership From the Inside Out – Advances in Developing Human Resources, Vol. 17, No. 3.
• Cairns-Lee, (2013) The Inner World of Leaders – Why Leadership Metaphors Matter, Developing Leaders: Executive Education in Practice, Vol. 13.
• Cairns, H. (1998) Global Trends in Executive Development – Journal of Workplace Learning, Vol. 10, No.1 
• Campbell, T. Cairns, H. (1994) Developing and Measuring the Learning Organisation – Industrial & Commercial Training, Vol. 26, No. 7