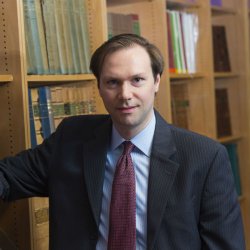 Biography
Dr. Ira K. Lindsay is a Reader at the University of Surrey School of Law where he teaches taxation and property law. Dr. Lindsay graduated with a B.A. in history from Swarthmore College and received a Fulbright Fellowship to study Russian history at the European University of St. Petersburg. At Yale Law School, he served as a teaching assistant for Contracts and assisted in the legal defense of detainees before military commissions in Guantanamo Bay. After graduating from Yale, he practiced tax law at Cleary Gottlieb Steen & Hamilton in New York City and served as a law clerk to Judge Stephen F. Williams at the U.S. Court of Appeals for the D.C. Circuit. Dr. Lindsay defended a doctoral dissertation in philosophy, "A Humean Theory of Property Rights," at the University of Michigan in 2014. From 2014 to 2016, he was a postdoctoral fellow at Dartmouth College in the Department of Philosophy and the Political Economy Project. Dr. Lindsay's research interests include taxation, property, jurisprudence, comparative law and political philosophy. His work has appeared in Legal Theory, Florida Tax Review, Santa Clara Law Review, Columbia Journal of European Law, and Studies in the History of Tax Law.
Areas of specialism
Tax Law;
Property Law;
Philosophy of Law;
Political Philosophy;
Comparative Law
University roles and responsibilities
My qualifications
Member of the Bar, State of New York
My publications
Additional publications
Lindsay, Ira K. 'In Praise of Nonconformity' Santa Clara Law Review (forthcoming).