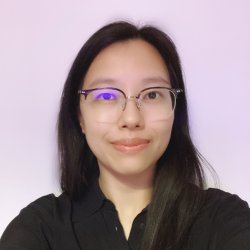 About
Biography
Joining the Geoinformation Lab as a research fellow in urban analytics from January 2020, Jingyan will work on using social media data to understand the urban green space usage and using Bayesian probabilistic models to understand the urban land-use change.
Jingyan is interested in understanding and researching cities and complex urban systems. She does urban modelling and simulation, geospatial information analysis, mainly using Python. Jingyan did her PhD on Modelling the evolution of urban road networks with generative network models, bringing together research ideas from network science, transport studies, and urban modelling and simulation.
Publications
Cellular Automata (CA) models are widely used to study spatial dynamics of urban growth and evolving patterns of land use. One complication across CA approaches is the relatively short period of data available for calibration, providing sparse information on patterns of change and presenting problematic signal-to-noise ratios. To overcome the problem of short-term calibration, this study investigates a novel approach in which the model is calibrated based on the urban morphological patterns that emerge from a simulation starting from urban genesis, i.e., a land cover map completely void of urban land. The application of the model uses the calibrated parameters to simulate urban growth forward in time from a known urban configuration. This approach to calibration is embedded in a new framework for the calibration and validation of a Constrained Cellular Automata (CCA) model of urban growth. The investigated model uses just four parameters to reflect processes of spatial agglomeration and preservation of scarce non-urban land at multiple spatial scales and makes no use of ancillary layers such as zoning, accessibility, and physical suitability. As there are no anchor points that guide urban growth to specific locations, the parameter estimation uses a goodness-of-fit (GOF) measure that compares the built density distribution inspired by the literature on fractal urban form. The model calibration is a novel application of Markov Chain Monte Carlo Approximate Bayesian Computation (MCMC-ABC). This method provides an empirical distribution of parameter values that reflects model uncertainty. The validation uses multiple samples from the estimated parameters to quantify the propagation of model uncertainty to the validation measures. The framework is applied to two UK towns (Oxford and Swindon). The results, including cross-application of parameters, show that the models effectively capture the different urban growth patterns of both towns. For Oxford, the CCA correctly produces the pattern of scattered growth in the periphery, and for Swindon, the pattern of compact, concentric growth. The ability to identify different modes of growth has both a theoretical and practical significance. Existing land use patterns can be an important indicator of future trajectories. Planners can be provided with insight in alternative future trajectories, available decision space, and the cumulative effect of parcel-by-parcel planning decisions.
Michael G. Hutchins, David Fletcher, ALEX HIDDE HAGEN-ZANKER, Haifeng Jia, Laurence Jones, Hong Lin, Steven Loiselle, James Miller, Stefan Reis, Isabel Seifert Dähnn, Vanessa Wilde, Chong-Yu Xu, Dawen Yang, JINGYAN YU, Shen Yu
(2021)
Why scale is vital to plan optimal Nature-Based Solutions for resilient cities
, In: Environmental Research Letters
16
(4)
044008
IOP Publishing Ltd
A need for multi-functional assessment tools evaluating trade-offs and co-benefits for various types of Nature-Based Solution (NBS) has been increasingly identified in recent years. Methodologically, concepts for a tool are presented which include quantifying the demand and potential for NBS to enhance ecosystem service (ES) provision, and linking ecosystem services to readily quantifiable and legislatively-relevant environmental quality indicators (EQIs). The objective of tool application is to identify optimal NBS placement across a diverse set of socio-environmental indicators, whilst also incorporating issues of relative location of areas of implementation and benefit accrual. Embedded within the tool is the importance of evaluating outcomes in terms of economic benefits and of sustainable development goals. The concepts are illustrated with simplified examples, relating to the case of implementing urban forestry as an exemplar NBS. By summarising the knowledge base it is demonstrated that benefits of NBS are substantially scale-dependent in two main respects; those of extent and proximity to receptors. Evaluation tools should be capable of quantifying scale-dependence. The substantive importance of these considerations and how their dynamics vary between indicators and services is illustrated graphically through schematic functions. When developed, the tool should be used as a focus for consultation and co-design to pinpoint the size of NBS necessary to achieve a sufficient level of benefit for a particular receptor. This could be measured against target levels of benefit for each indicator, distinguishing between primary intended outcomes and those co-benefits or trade-offs that are secondary or unintended.