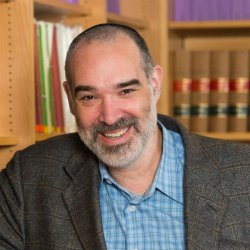 Kenneth Ehrenberg
---
Reader in Public Law and Legal Theory
Biography
Biography
Dr Kenneth Ehrenberg started with the School of Law in 2017 and is a member of the Surrey Centre for Law and Philosophy. Prior to that he held appointments in philosophy and law at the University of Alabama and at the University at Buffalo, SUNY. In 2010, he was HLA Hart Visiting Fellow at the Oxford Centre for Ethics and Philosophy of Law. He holds a PhD in philosophy from Columbia University and a JD from Yale Law School.
Research interests
Dr Ehrenberg's primary interests are in general jurisprudence -- especially jurisprudential methodology, legal ontology, legal authority & normativity, and legal validity - and the epistemology of evidence law.
Teaching
Fall 2017Jurisprudence IPublic Law I
Departmental duties
Director of Research
My publications
The publications feed from the University repository is currently unavailable. Please check again later.