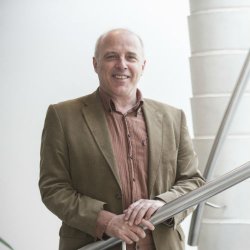 Dr Mark Joy
---
Senior Lecturer in Data Modelling and Population Health
About
Biography
After studying pure Mathematics to post-graduate level at Warwick, Mark taught as a secondary teacher in London for 5 years. He then re-trained in Information Systems Engineering and began research in Neural Networks; specifically, studying mathematically the stability of nonlinear circuits of Hopfield-type as a system of nonlinear ordinary differential equations. He also began lecturing Mathematics and Statistics at Kingston University, London.
Mark became interested in the Statistics in HealthCare and began studying predictive models for Occupancy at the hospital-level and also classical statistical and other predictive models for HSMRs (and other risks) in secondary healthcare.
Mark has extensive Commercial experience with big data sets in HealthCare, nationally and internationally, working as a Senior Statistician at Dr Foster (one of the leading providers of healthcare variation analysis and clinical benchmarking solutions worldwide). For the last four years he has been Statistician with the Global Comparators project, a major international hospital network created in 2011 to be a global hospital benchmarking collaborative.
Research interests
Nonlinear Differential EquationsNeural NetworksMulti-Level Statistical Models in MedicinePredictive Modelling of HealthCare Systems
Publications
Joy MP
(2007)
Exponential stability of stochastic, retarded neural networks,
ESANN 2005 Proceedings - 13th European Symposium on Artificial Neural Networks
pp. 67-72
The stability analysis of neural networks is important in the applications and has been studied by many authors. However, only recently has the stability of stochastic models of neural networks been investigated. In this paper we analyse the global asymptotic stability of a class of neural networks described by a stochastic delay differential equation. It can be argued that such a model is as comprehensive as one would like to be when studying perturbations of neural networks since delay siganalling and noise are accounted for. We present a convergence theorem and discuss some examples of its use.
Jones S, Joy MP, Person J
(2002)
Forecasting demand of emergency care,
Health Care Management Science
4
pp. 297-305
Springer
This paper describes a model that can forecast the daily number of occupied beds due to emergency admissions in an acute hospital. Out of sample forecasts 32 day days in advance. have an RMS error of 3% of the mean number of beds used for emergency admissions. We find that the number of occupied beds due to emergency admissions is related to both air temperature and PHLS data on influenza like illnesses. We find that a period of high volatility, indicated by GARCH errors, will result in an increase in waiting times in the A&E Department. Furthermore. volatility gives more warning of waiting times in A&E than total bed occupancy.
Munasinghe A, Singh B, Mahmoud N, Joy M, Chang DC, Penninckx F, Faiz O
(2015)
Reduced perioperative death following laparoscopic colorectal resection: results of an international observational study,
Surgical Endoscopy and Other Interventional Techniques
29
(12)
pp. 3628-3639
Springer
Background: Laparoscopic approaches to colorectal surgery are known to accelerate recovery but the effect on postoperative mortality is uncertain. The purpose of this study was to determine whether differences exist in postoperative mortality between patients undergoing laparoscopic and open colorectal surgery in a group of international healthcare institutions. Methods: Administrative data from 30 worldwide institutions were searched for patients who underwent elective colorectal surgical resection between January 2007 and December 2011. The primary outcome measure was 30-day-in-hospital mortality rate. Secondary outcome measures were 30-day readmission rate, length of stay, and 30-day reoperation rate. Results: There were 30,369 (20,641 colonic and 9728 rectal) resections recorded over the 5 years. Eight thousand eighty-six were laparoscopic (26.6 %) and 22,283 (73.4 %) were open. Following propensity-score matching of the laparoscopic and open cohorts, mortality was 0.5 % following laparoscopic colectomy and 1.2 % after conventional surgery (P < 0.001). After adjusting for differences in preoperative risk factors including gender, age, comorbidity, type of surgery and diagnosis, by matching on propensity score, laparoscopic surgery was a strong determinant of reduced 30-day mortality (odds ratio 0.44; 95 % confidence interval 0.31?0.62; P < 0.001), reduced hospital stay (odds ratio 0.42, 95 % confidence interval 0.39?0.45; P < 0.001), reduced readmission (odds ratio 0.78, 95 % confidence interval 0.71?0.86; P < 0.001) and reduced re-operation (odds ratio 0.75, 95 % confidence interval 0.65?0.76; P < 0.001). Conclusions: Minimally invasive colorectal surgery is associated with reduced in-hospital mortality when compared with conventional techniques. This finding is consistent across international healthcare institutions and supports efforts to disseminate laparoscopic skills.
Munasinghe A, Chang D, Mamidanna R, Middleton S, Joy M, Penninckx F, Darzi A, Livingston E, Faiz O
(2014)
Reconciliation of international administrative coding systems for comparison of colorectal surgery outcome,
Colorectal Disease
16
(7)
pp. 555-561
Wiley
Aim Significant variation in colorectal surgery outcomes exists between different countries. Better understanding of the sources of variable outcomes using administrative data requires alignment of differing clinical coding systems. We aimed to map similar diagnoses and procedures across administrative coding systems used in different countries. Method Administrative data were collected in a central database as part of the Global Comparators (GC) Project. In order to unify these data, a systematic translation of diagnostic and procedural codes was undertaken. Codes for colorectal diagnoses, resections, operative complications and reoperative interventions were mapped across the respective national healthcare administrative coding systems. Discharge data from January 2006 to June 2011 for patients who had undergone colorectal surgical resections were analysed to generate risk-adjusted models for mortality, length of stay, readmissions and reoperations. Results In all, 52 544 case records were collated from 31 institutions in five countries. Mapping of all the coding systems was achieved so that diagnosis and procedures from the participant countries could be compared. Using the aligned coding systems to develop risk-adjusted models, the 30-day mortality rate for colorectal surgery was 3.95% (95% CI 0.86?7.54), the 30-day readmission rate was 11.05% (5.67?17.61), the 28-day reoperation rate was 6.13% (3.68?9.66) and the mean length of stay was 14 (7.65?46.76) days. Conclusion The linkage of international hospital administrative data that we developed enabled comparison of documented surgical outcomes between countries. This methodology may facilitate international benchmarking. What does this paper add to the literature? This paper provides the first translation of international coding systems for colorectal diagnoses, operations, complications and reinterventions, and will serve as a basis for future comparisons between the results reported in different countries.
Joy MP, Jones S
(2005)
Transient Probabilities for Queues with Applications to Hospital Waiting List Management,
Health Care Management Science
3
pp. 231-236
Springer
In this paper we study queuing systems within the NHS. Recently imposed government performance targets lead NHS executives to investigate and instigate alternative management strategies, thereby imposing structural changes on the queues. Under such circumstances, it is most unlikely that such systems are in equilibrium. It is crucial, in our opinion, to recognise this state of affairs in order to make a balanced assessment of the role of queue management in the modern NHS. From a mathematical perspective it should be emphasised that measures of the state of a queue based upon the assumption of statistical equilibrium (a pervasive methodology in the study of queues) are simply wrong in the above scenario. To base strategic decisions around such ideas is therefore highly questionable and it is one of the purposes of this paper to offer alternatives: we present some (recent) research whose results generate performance measures and measures of risk, for example, of waiting-times growing unacceptably large; we emphasise that these results concern the transient behaviour of the queueing model-there is no asssumption of statistical equilibrium. We also demonstrate that our results are computationally tractable.
Joy MP, Tavsanoglu V
(1993)
A New Parameter Range for the Stability of Opposite-Sign Cellular Neural Networks,
IEEE Transactions on Circuits and Systems I: Fundamental Theory and Applications
40
(3)
pp. 204-207
Complete stability of cellular neural networks and their associated dynamical system precludes the possibility of any periodic or chaotic behavior and is an important property to establish. In this paper complete stability of the opposite-sign cellular neural network is established provided that the template values fall within the range (p ? 1)/2 < s < p ? 1. The results in this paper extend the parameter range from previously known results. © 1993 IEEE
Harris R, Sims S, Hewitt G, Joy M, Brearley S, Cloud G, Drennan V, Greenwood N, Jones F, Kalra L, Mackenzie A, Ross F
(2013)
Leadership of interprofessional stroke teams: how important is it for good team working?,
INTERNATIONAL JOURNAL OF STROKE
8
pp. 32-32
WILEY-BLACKWELL
Joy MP, Tavsanoglu V
(1996)
Circulant matrices and the stability of a class of CNNs,
International Journal of Circuit Theory and Applications
24
(1)
pp. 7-13
In this paper we show that feedback matrices of ring CNNs are block circulants; as special cases, for example, feedback matrices of one-dimensional ring CNNs are circulant matrices. Circulants and their close relations the block circulants possess many pleasant properties which allow one to describe their spectrum completely. After deriving the spectrum of the feedback operator, we discuss conditions for a CNN to be contractive, ensuring global asymptotic stability.
Joy MP, Jones S
(2005)
predicting bed demand in a hospital using neural networks and ARIMA models: a hybrid approach.,
ESANN
pp. 127-132
Joy MP
(1998)
An equilibrium analysis of CNN's,
IEEE Transactions on Circuits and Systems I: Fundamental Theory and Applications
45
(1)
pp. 94-98
In this paper, we study the equilibrium set of cellular neural networks (CNN's). We establish new conditions for the stability of equilibria in delayed cellular neural networks (DCNN's), and we also study the topology of the equilibrium set-whether equilibria are isolated. © 1998 IEEE.
Joy MP
(2005)
Global stability of stochastic, discrete-time neural networks,
Proceedings of the 9th IASTED International Conference on Artificial Intelligence and Soft Computing, ASC 2005
pp. 130-134
The stability analysis of neural networks is important in the applications and has been studied by many authors. However, only recently has the stability of stochastic models of neural networks been investigated. In this paper we analyse the global asymptotic stability of a class of neural networks described by a stochastic difference equation, in fact, a Markov chain with state space Rm. If Xn is the state of the neural network at time n, we prove that under certain conditions, Xn ' 0, n'? and are able to bound sample Lyapunov exponents -it turns out that our model is exponentially stable under these conditions. Our results assume neither the symmetry of the interconnection weights, neither do we assume differentiability or monotonicity of the activation functions.
Joy M
(2000)
Results concerning the absolute stability of delayed neural networks.,
Neural Netw
13
(6)
pp. 613-616
We report on results concerning the global asymptotic stability (GAS) and absolute stability (ABST) of delay models of continuous-time neural networks. These results present sufficient conditions for GAS and in case the network has instantaneous signalling as well as delay signalling (for example, a delayed cellular neural network (DCNN)), are milder than previously known criteria; they apply to neural networks with a broad range of activation functions assuming neither differentiability nor strict monotonicity. We are therefore able to interpret the results as guarantees of absolute stability of the network with respect to the wide class of admissible activation functions. Furthermore, these results do not assume symmetry of the connection matrices. We also present a sufficient condition for absolute stability in the presence of nonconstant delays.
Joy M
(1999)
On the global convergence of a class of functional differential equations with applications in neural network theory,
JOURNAL OF MATHEMATICAL ANALYSIS AND APPLICATIONS
232
(1)
pp. 61-81
ACADEMIC PRESS INC
Chana P, Joy M, Casey N, Chang D, Burns E, Arora S, Darzi A, Faiz O, Peden C
(2017)
Cohort analysis of outcomes in 69,490 emergency general surgical admissions across an international benchmarking collaborative,
BMJ Open
7
(3)
e014484
BMJ Journals
Objective: This study aims to use the Dr Foster Global Comparators Network (GC) database to examine differences in outcomes following high-risk emergency general surgery (EGS) admissions in participating centres across 3 countries and to determine whether hospital infrastructure factors can be linked to the delivery of high-quality care. Design: A retrospective cohort analysis of high-risk EGS admissions using GC?s international administrative data set. Setting: 23 large hospitals in Australia, England and the USA. Methods: Discharge data for a cohort of high-risk EGS patients were collated. Multilevel hierarchical logistic regression analysis was performed to examine geographical and structural differences between GC hospitals. Results: 69 490 patients, admitted to 23 centres across Australia, England and the USA from 2007 to 2012, were identified. For all patients within this cohort, outcomes defined as: 7-day and 30-day inhospital mortality, readmission and length of stay appeared to be superior in US centres. A subgroup of 19 082 patients (27%) underwent emergency abdominal surgery. No geographical differences in mortality were seen at 7 days in this subgroup. 30-day mortality (OR=1.47, p<0.01) readmission (OR=1.42, p<0.01) and length of stay (OR=1.98, p<0.01) were worse in English units. Patient factors (age, pathology, comorbidity) were significantly associated with worse outcome as were structural factors, including low intensive care unit bed ratios, high volume and interhospital transfers. Having dedicated EGS teams cleared of elective commitments with formalised handovers was associated with shorter length of stay. Conclusions: Key factors that influence outcomes were identified. For patients who underwent surgery, outcomes were similar at 7 days but not at 30 days. This may be attributable to better infrastructure and resource allocation towards EGS in the US and Australian centres.
Guthrie E, Afzal C, Blakeley C, Blakemore A, Byford R, Camacho E, Chan T, Chew-Graham C, Davies L, de Lusignan S, Dickens C, Drinkwater J, Dunn G, Hunter C, Joy M, Kapur N, Langer S, Lovell K, Macklin J, Mackway-Jones K, Ntais D, Salmon P, Tomenson B, Watson J
(2017)
CHOICE: Choosing Health Options In Chronic Care Emergencies,
Programme Grants for Applied Research
5
(13)
pp. 1-271
Background:
Over 70% of the health-care budget in England is spent on the care of people with long-term conditions (LTCs), and a major cost component is unscheduled health care. Psychological morbidity is high in people with LTCs and is associated with a range of adverse outcomes, including increased mortality, poorer physical health outcomes, increased health costs and service utilisation.
Objectives:
The aim of this programme of research was to examine the relationship between psychological morbidity and use of unscheduled care in people with LTCs, and to develop a psychosocial intervention that would have the potential to reduce unscheduled care use. We focused largely on emergency hospital admissions (EHAs) and attendances at emergency departments (EDs).
Design:
A three-phase mixed-methods study. Research methods included systematic reviews; a longitudinal prospective cohort study in primary care to identify people with LTCs at risk of EHA or ED admission; a replication study in primary care using routinely collected data; an exploratory and feasibility cluster randomised controlled trial in primary care; and qualitative studies to identify personal reasons for the use of unscheduled care and factors in routine consultations in primary care that may influence health-care use. People with lived experience of LTCs worked closely with the research team. Setting: Primary care. Manchester and London. Participants: People aged e 18 years with at least one of four common LTCs: asthma, coronary heart disease, chronic obstructive pulmonary disease (COPD) and diabetes. Participants also included health-care staff.
Results:
Evidence synthesis suggested that depression, but not anxiety, is a predictor of use of unscheduled care in patients with LTCs, and low-intensity complex interventions reduce unscheduled care use in people with asthma and COPD. The results of the prospective study were that depression, not having a partner and life stressors, in addition to prior use of unscheduled care, severity of illness and multimorbidity, were independent predictors of EHA and ED admission. Approximately half of the cost of health care for people with LTCs was accounted for by use of unscheduled care. The results of the replication study, carried out in London, broadly supported our findings for risk of ED attendances, but not EHAs. This was most likely due to low rates of detection of depression in general practitioner (GP) data sets. Qualitative work showed that patients were reluctant to use unscheduled care, deciding to do so when they perceived a serious and urgent need for care, and following previous experience that unscheduled care had successfully and unquestioningly met similar needs in the past. In general, emergency and primary care doctors did not regard unscheduled care as problematic. We found there are missed opportunities to identify and discuss psychosocial issues during routine consultations in primary care due to the ?overmechanisation? of routine health-care reviews. The feasibility trial examined two levels of an intervention for people with COPD: we tried to improve the way in which practices manage patients with COPD and developed a targeted psychosocial treatment for patients at risk of using unscheduled care. The former had low acceptability, whereas the latter had high acceptability. Exploratory health economic analyses suggested that the practice-level intervention would be unlikely to be cost-effective, limiting the value of detailed health economic modelling.
Limitations:
The findings of this programme may not apply to all people with LTCs. It was conducted in an area of high social deprivation, which may limit the generalisability to more affluent areas. The response rate to the prospective longitudinal study was low. The feasibility trial focused solely on people with COPD. Conclusions: Prior use of unscheduled care is the most powerful predictor of unscheduled care use in people
Introduction
Acute gastroenteritis (AGE) is a highly transmissible condition. Determining characteristics of household transmission will facilitate development of prevention strategies and reduce the burden of this disease. We are carrying out this study to describe household transmission of medically attended AGE, and explore whether there is an increased incidence in households with young children.
Methods and analysis
This study used the Royal College of General Practitioners (RCGP) Research and Surveillance Centre (RSC) primary care sentinel network, comprising data from 1 750 167 registered patients (August 2017 database). We conducted a novel analysis using a ?household key', to identify patients within the same household (n=811 027, mean 2.16 people). A 25-year repeated cross-sectional study will explore the incidence of medically attended AGE overall and then a 5-year retrospective cohort study will describe household transmission of AGE. The cross-sectional study will include clinical data for a 25-year period?1 January 1992 until the 31 December 2017. We will describe the incidence of AGE by age-band and gender, and trends in incidence. The 5-year study will use Poisson and quasi-Poisson regression to identify characteristics of individuals and households to predict medically attended AGE transmitted in the household. This will include whether the household contained a child under 5 years and the age category of the first index case (whether adult or child under 5 years). If there is overdispersion and zero-inflation we will compare results with negative binomial to handle these issues.
Ethics and dissemination
All RCGP RSC data are pseudonymised at the point of data extraction. No personally identifiable data are required for this investigation. The protocol follows STrengthening the Reporting of OBservational studies in Epidemiology guidelines (STROBE). The study results will be published in a peer-review journal, the dataset will be available to other researchers.
Background

Helicopter Emergency Medical Services (HEMS) are a scarce resource that can provide advanced emergency medical care to unwell or injured patients. Accurate tasking of HEMS is required to incidents where advanced pre-hospital clinical care is needed. We sought to evaluate any association between non-clinically trained dispatchers, following a bespoke algorithm, compared with HEMS paramedic dispatchers with respect to incidents requiring a critical HEMS intervention.

Methods

Retrospective analysis of prospectively collected data from two 12-month periods was performed (Period one: 1st April 2014 ? 1st April 2015; Period two: 1st April 2016 ? 1st April 2017). Period 1 was a Paramedic-led dispatch process. Period 2 was a non-clinical HEMS dispatcher assisted by a bespoke algorithm. Kent, Surrey & Sussex HEMS (KSS HEMS) is tasked to approximately 2500 cases annually and operates 24/7 across south-east England. The primary outcome measure was incidence of a HEMS intervention.

Results

A total of 4703 incidents were included; 2510 in period one and 2184 in period two. Variation in tasking was reduced by introducing non-clinical dispatchers. There was no difference in median time from 999 call to HEMS activation between period one and two (period one; median 7 min (IQR 4?17) vs period two; median 7 min (IQR 4?18). Non-clinical dispatch improved accuracy of HEMS tasking to a mission where a critical care intervention was required (OR 1.25, 95% CI 1.04?1.51, p = 0.02).

Conclusion

The introduction of non-clinical, HEMS-specific dispatch, aided by a bespoke algorithm improved accuracy of HEMS tasking. Further research is warranted to explore where this model could be effective in other HEMS services.
Griggs J.E., Jeyanathan J., Joy M., Russell M.Q., Durge N., Bootland D., Dunn S., Sausmarez E.D., Wareham G., Weaver A., Lyon R.M.
(2018)
Mortality of civilian patients with suspected traumatic haemorrhage receiving pre-hospital transfusion of packed red blood cells compared to pre-hospital crystalloid,
Scandinavian Journal of Trauma, Resuscitation and Emergency Medicine
BMC
Background
Major haemorrhage is a leading cause of mortality following major trauma. Increasingly, Helicopter Emergency Medical Services (HEMS) in the United Kingdom provide pre-hospital transfusion with blood products, although the evidence to support this is equivocal. This study compares mortality for patients with suspected traumatic haemorrhage transfused with pre-hospital packed red blood cells (PRBC) compared to crystalloid.
Methods
A single centre retrospective observational cohort study between 1 January 2010 and 1 February 2015. Patients triggering a pre-hospital Code Red activation were eligible. The primary outcome measure was all-cause mortality at 6 hours and 28 days, including a sub-analysis of patients receiving a major and massive transfusion. Multivariable regression models predicted mortality. Multiple Imputation (MI) was employed, and logistic regression models were constructed for all imputed datasets.
Results
The crystalloid (n= 103) and PRBC (n= 92) group were comparable for demographics, Injury Severity Score (p= 0.67) and mechanism of injury (p= 0.74). Observed 6 hour mortality was smaller in the PRBC group (n= 10, 10%) compared to crystalloid group (n= 19, 18%). Adjusted OR was not statistically significant (OR 0.48, CI 0.19-1.19, p= 0.11). Observed mortality at 28 days was smaller in the PRBC group (n= 21, 27%) compared to crystalloid group (n= 31, 40%), p= 0.09. Adjusted OR was not statistically significant (OR 0.66, CI 0.32-1.35, p= 0.26). A statistically significant greater proportion of the crystalloid group required a major transfusion (n= 62, 63%) compared to the PRBC group (n= 41, 46%), p= 0.02. For patients requiring a massive transfusion observed mortality was smaller in the PRBC group at 28 days (p= 0.07).
Conclusion
In a single centre UK HEMS study, in patients with suspected traumatic haemorrhage who received a PRBC transfusion there was an observed, but non-significant, reduction in mortality at 6 hours and 28 days, also reflected in a massive transfusion subgroup. Patients receiving pre-hospital PRBC were significantly less likely to require an in-hospital major transfusion. Further adequately powered multi-centre prospective research is required to establish the optimum strategy for pre-hospital volume replacement in patients with traumatic haemorrhage.
de Lusignan Simon, McGee Christopher, Webb Rebecca, Joy Mark, Byford Rachel, Yonova Ivelina, Hriskova Mariya, Ferreira Filipa, Elliot Alex J, Smith Gillian, Rafi Imran
(2018)
Conurbation, Urban, and Rural Living as Determinants of Allergies and Infectious Diseases: Royal College of General Practitioners Research and Surveillance Centre Annual Report 2016-2017,
JMIR Public Health and Surveillance
4
(4)
e11354
JMIR Publications
Background: Living in a conurbation, urban, or rural environment is an important determinant of health. For example, conurbation and rural living is associated with increased respiratory and allergic conditions, whereas a farm or rural upbringing has been shown to be a protective factor against this. Objective: The objective of the study was to assess differences in general practice presentations of allergic and infectious disease in those exposed to conurbation or urban living compared with rural environments. Methods: The population was a nationally representative sample of 175 English general practices covering a population of over 1.6 million patients registered with sentinel network general practices. General practice presentation rates per 100,000 population were reported for allergic rhinitis, asthma, and infectious conditions grouped into upper and lower respiratory tract infections, urinary tract infection, and acute gastroenteritis by the UK Office for National Statistics urban-rural category. We used multivariate logistic regression adjusting for age, sex, ethnicity, deprivation, comorbidities, and smoking status, reporting odds ratios (ORs) with 95% CIs. Results: For allergic rhinitis, the OR was 1.13 (95% CI 1.04-1.23; P=.003) for urban and 1.29 (95% CI 1.19-1.41; P<.001) for conurbation compared with rural dwellers. Conurbation living was associated with a lower OR for both asthma (OR 0.70, 95% CI 0.67-0.73; P<.001) and lower respiratory tract infections (OR 0.94, 95% CI 0.90-0.98; P=.005). Compared with rural dwellers, the OR for upper respiratory tract infection was greater in urban (OR 1.06, 95% CI 1.03-1.08; P<.001) but no different in conurbation dwellers (OR 1.00, 95% CI 0.97-1.03; P=.93). Acute gastroenteritis followed the same pattern: the OR was 1.13 (95% CI 1.01-1.25; P=.03) for urban dwellers and 1.04 (95% CI 0.93-1.17; P=.46) for conurbation dwellers. The OR for urinary tract infection was lower for urban dwellers (OR 0.94, 95% CI 0.89-0.99; P=.02) but higher in conurbation dwellers (OR 1.06, 95% CI 1.00-1.13; P=.04). Conclusions: Those living in conurbations or urban areas were more likely to consult a general practice for allergic rhinitis and upper respiratory tract infection. Both conurbation and rural living were associated with an increased risk of urinary tract infection. Living in rural areas was associated with an increased risk of asthma and lower respiratory tract infections. The data suggest that living environment may affect rates of consultations for certain conditions. Longitudinal analyses of these data would be useful in providing insights into important determinants.
Objective
Prehabilitation is increasingly being used to mitigate treatment?related complications and enhance recovery. An individual's state of health at diagnosis, including obesity, physical fitness and comorbidities, are influencing factors for the occurrence of adverse effects. This review explores whether prehabilitation works in improving health outcomes at or beyond the initial 30 days post?treatment and considers the utility of prehabilitation before cancer treatment.
Methods
A database search was conducted for articles published with prehabilitation as a pre?cancer treatment intervention between 2009 and 2017. Studies with no 30 days post?treatment data were excluded. Outcomes post?prehabilitation were extracted for physical function, nutrition and patient?reported outcomes.
Results
Sixteen randomised controlled trials with a combined 2017 participants and six observational studies with 289 participants were included. Prehabilitation interventions provided multi?modality components including exercise, nutrition and psychoeducational aspects. Prehabilitation improved gait, cardiopulmonary function, urinary continence, lung function and mood 30 days post?treatment but was not consistent across studies.
Conclusion
When combined with rehabilitation, greater benefits were seen in 30?day gait and physical functioning compared to prehabilitation alone. Large?scale randomised studies are required to translate what is already known from feasibility studies to improve overall health and increase long?term cancer patient outcomes.