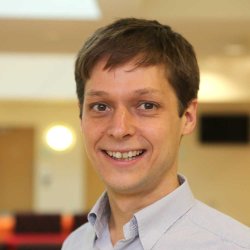 About
Biography
Matthias Parey is Professor in the School of Economics at the University of Surrey. Matthias is also Research Fellow at the Institute for Fiscal Studies (IFS) and Editor of Fiscal Studies. He is Research Fellow at the Institute for the Study of Labor (IZA), and Researcher at the ESRC Research Centre on Micro-Social Change (MiSoC). He completed his PhD in Economics at University College London (UCL).
His research interests include labour economics, economics of education, micro-econometrics, inequality and economics of innovation.
His personal website can be found at this link.
Publications
Additional publications
Francesconi, Marco and Matthias Parey (2018): "Early Gender Gaps among University Graduates," European Economic Review, 109 (2018), 63-82.
Measuring the Market Size for Cannabis: A New Approach Using Forensic Economics (with Imran Rasul), Economica, forthcoming.
Parey, Matthias, Jens Ruhose, Fabian Waldinger and Nicolai Netz (2017): "The Selection of High-Skilled Emigrants," Review of Economics and Statistics, 99(5), 776-792.
Richard Blundell, Joel Horowitz and Matthias Parey (2017): "Nonparametric Estimation of a Heterogeneous Demand Function under the Slutsky Inequality Restriction," Review of Economics and Statistics, 99(2), 291-304.
Carneiro, Pedro, Costas Meghir and Matthias Parey (2013): "Maternal Education, Home Environments, and the Development of Children and Adolescents," Journal of the European Economic Association, 11(S1), 123-160, Decennial Issue.
Richard Blundell, Joel Horowitz and Matthias Parey (2012): "Measuring the Price Responsiveness of Gasoline Demand: Economic Shape Restrictions and Nonparametric Demand Estimation," Quantitative Economics, vol. 3 (1), pp. 29-51.
Parey, Matthias and Fabian Waldinger (2011): "Studying Abroad and the Effect on International Labour Market Mobility: Evidence from the Introduction of ERASMUS," The Economic Journal, vol. 121 (551), pp. 194-222