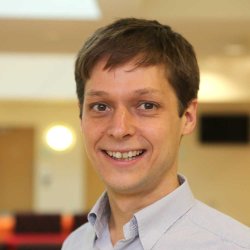 Biography
Matthias Parey is Professor in the School of Economics at the University of Surrey. Matthias is also Research Fellow at the Institute for Fiscal Studies (IFS) and Editor of Fiscal Studies. He is Research Fellow at the Institute for the Study of Labor (IZA), and Researcher at the ESRC Research Centre on Micro-Social Change (MiSoC). He completed his PhD in Economics at University College London (UCL).
His research interests include labour economics, economics of education, micro-econometrics, inequality and economics of innovation.
His personal website can be found at this link.
My publications
Publications
This entry discusses programs that support, encourage or administer International Student Mobility (ISM). According to the definition from the Higher Education Funding Council for England (HEFCE, 2004), ISM is ?any form of international mobility which takes place within a student?s programme of study in higher education?. ISM programs can refer to supporting outbound students (outward mobility) as well as incoming students from abroad (inward mobility). Students planning a spell abroad can either plan and organize their stay independently (as what are called free movers) or via a student exchange program.
This entry begins by providing an overview of patterns of student mobility, and then describes the role of student mobility programs. ISM includes both short-term study abroad visits as well as long-term study abroad stays for entire degree programs. This entry emphasizes study abroad as a part of a student?s higher education studies (often referred to as credit mobility), rather than completing an entire degree program abroad (degree mobility). In the following, the challenges of evaluating the effect of study abroad programs on subsequent outcomes are discussed. The introduction of the ERASMUS program is considered in light of research that has been undertaken using the launch and growth of the program as opportunities to examine and understand the effects of study abroad participation. The entry discusses the role of student exchanges on subsequent international mobility choices, as well as on subsequent labor market outcomes. It concludes by addressing some key open questions in this area.
This paper presents a test for exogeneity of explanatory variables in a nonparametric instrumental variables (IV) model whose structural function is identified through a conditional quantile restriction. Quantile regression models are increasingly important in applied econometrics. As with mean-regression models, an erroneous assumption that the explanatory variables in a quantile regression model are exogenous can lead to highly misleading results. In addition, a test of exogeneity based on an incorrectly specified parametric model can produce misleading results. This paper presents a test of exogeneity that does not assume the structural function belongs to a known finite-dimensional parametric family and does not require estimation of this function. The latter property is important because nonparametric estimates of the structural function are unavoidably imprecise. The test presented here is consistent whenever the structural function differs from the conditional quantile function on a set of non-zero probability. The test has non-trivial power uniformly over a large class of structural functions that differ from the conditional quantile function by O(n?1/2)`. The results of Monte Carlo experiments and an empirical application illustrate the performance of the test.
We estimate the effects of in-utero exposure to a trade embargo on survival and
human capital in an import-dependent developing country. Using a regression discontinuity
design, we find that a nearly comprehensive embargo imposed by India
on Nepal in 1989 led to a large decline in reported live births, and increased early
life mortality. The decline in births is concentrated in poorer, more remote districts,
and is sharper for female births than male births, consistent with documented gender
discrimination. Women survivors of exposure are more educated in adulthood
than unexposed cohorts.
Additional publications
Francesconi, Marco and Matthias Parey (2018): "Early Gender Gaps among University Graduates," European Economic Review, 109 (2018), 63-82.
Measuring the Market Size for Cannabis: A New Approach Using Forensic Economics (with Imran Rasul), Economica, forthcoming.
Parey, Matthias, Jens Ruhose, Fabian Waldinger and Nicolai Netz (2017): "The Selection of High-Skilled Emigrants," Review of Economics and Statistics, 99(5), 776-792.
Richard Blundell, Joel Horowitz and Matthias Parey (2017): "Nonparametric Estimation of a Heterogeneous Demand Function under the Slutsky Inequality Restriction," Review of Economics and Statistics, 99(2), 291-304.
Carneiro, Pedro, Costas Meghir and Matthias Parey (2013): "Maternal Education, Home Environments, and the Development of Children and Adolescents," Journal of the European Economic Association, 11(S1), 123-160, Decennial Issue.
Richard Blundell, Joel Horowitz and Matthias Parey (2012): "Measuring the Price Responsiveness of Gasoline Demand: Economic Shape Restrictions and Nonparametric Demand Estimation," Quantitative Economics, vol. 3 (1), pp. 29-51.
Parey, Matthias and Fabian Waldinger (2011): "Studying Abroad and the Effect on International Labour Market Mobility: Evidence from the Introduction of ERASMUS," The Economic Journal, vol. 121 (551), pp. 194-222