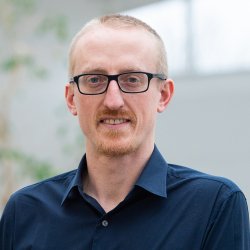 About
Biography
Michael joined Surrey as a lecturer in 2018 shortly after his PhD, which he also completed here at Surrey. Previously, Michael earned a master's degree in applied cultural analysis, within the department of Ethnology, at the University of Lund in Southern Sweden. Michael has worked on multiple research projects that have centred around migration, tourism and health; these projects have covered topics such as the role material objects play in creating a sense of belonging for migrants, ethical implications for stem cell tourism, and how digital technology and visiting friends and relatives mobilities contribute to changes in migrant's personal relationships. Michael also has experience and a keen interest in conducting applied research. In 2012 he completed a research project in partnership with the Malmo city tourist board on understanding ways to include migrants in the city's transition to a tourism based economy.
Research

Research interests

Generally, Michael's research interests involve understanding the cultural and social implications of intersecting tourist, migrant and digital mobilities in everyday life. Michael's research is grounded primarily in post-structuralist theories of mobility, ethics and affect that help understand the discursive, embodied and material dimensions of contemporary belonging, identity and place.  In particular, Michael's interests are divided into three streams: First, understanding the role migration plays in cities transitioning from industrial economies to experience economies. Two, understanding the link between migrant mobilities and shifting meanings of kinship friendship. Three, understanding and improving well-being through health tourism.
Teaching
Michael teaches on the following modules: 
Applied Research in Tourism, Hospitality and Events (Module Leader)
Entrepreneurship in Tourism, Hospitality and Events
Tourism Social Science 
Professional Ethics
Publications
This paper critiques the opportunities afforded by immersive experience technology to create stimulating, innovative living environments for long-term residents of care homes for the elderly. We identify the ways in which virtual mobility can facilitate reconnection with recreational environments. Specifically, the project examines the potential of two assistive and immersive experiences; virtual reality (VR) and multisensory stimulation environments (MSSE). Findings identify three main areas of knowledge contribution. First, the introduction of VR and MSSE facilitated participants re-engagement and sharing of past experiences as they recalled past family holidays, day trips or everyday practices. Secondly, the combination of the hardware of the VR and MSSE technology with the physical objects of the sensory trays created alternative, multisensual ways of engaging with the experiences presented to participants. Lastly, the clear preference for the MSSE experience over the VR experience highlighted the importance of social interaction and exchange for participants.
Tourism is central to late-modern life, and tourism research that threatens this centrality is prone to media attention. Framed by sociotechnical transitions theory, we introduce the concept of 'shadowcasting' to show how tourism knowledge disseminated through the media, combined with public comments on its reporting, cast shadows that co-constitute imagined futures. We illustrate shadowcasting through a mixed method approach that demonstrates how media reporting and public comments on a recent paper on autonomous vehicles in tourism emerged and diverged from the original paper. Our findings reveal that issues around sex and terrorism were sensationalised, generating diverse public discourses that challenge linear visions of future transport efficiency. Our concluding discussion indicates other tourism research contexts that are most inclined to shadowcasting. •Reveals how tourism research is bound up in future-making through media reporting.•Introduces and develops the concept of 'shadowcasting'.•Shows this process through a recent paper on autonomous vehicles in tourism.•Finds that issues around sex and terrorism were sensationalised.•Indicates other tourism research contexts inclined to shadowcasting.
Additional publications
Munoz J, Griffin T, Humbracht M. 2017. Towards a new definition for "visiting friends and relatives'. International Journal of Tourism Research. 19 (5). Pgs 477-485.
Humbracht M, Hyun I, Lundin S. 2016. Managing hope and spiritual distress: the centrality of the doctor patient relationship in combating stem cell travel. In Zeiler K and Malmqvist E, Sharing within and Across Borders. Routledge. 
Book Review: Humbracht M. 2015. Lifestyle Mobilities Intersections of Travel, Leisure and Migration, by Duncan T, Cohen C & Thulemark M. Tourism Analysis, 20(1).
Humbracht M. 2015. Reimagining Transnational Relations: the Embodied Politics of Visiting Friends and Relatives Mobilities. Population, Space and Place. 21 (7).
Povrzanovic Frykman M, Humbracht M. 2013. Making Palpable Connections, Objects in Migrants Transnational Lives. Ethnologia Scandinavica, Vol.43.