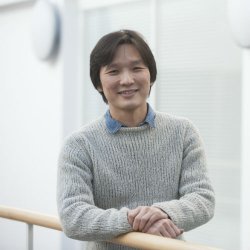 Dr Naratip Santitissadeekorn
---
Lecturer in Data Assimilation
Biography
Biography
I received my PhD from Clarkson University, under the supervision of Professor Erik Bollt, in 2008. My dissertation is titled "Transport Analysis and Motion Estimation of Dynamical Systems of Time-Series data". From 2008-2011, I was a postdoctoral research associate at the University of New South Wales, Sydney, Australia, working with Professor Gary Froyland in a development of numerical techniques for finite-time Lagrangian coherent set identification. The techniques were applied to delimiting the polar vortex and Agulhas rings. From 2011-2014, I was a postdoctoral researcher at the University of North Carolina-Chapel Hill, working with Professor Chris Jones on a data assimilation project.
Research interests
Inverse Problem and Data Assimilation in Geophysical Fluid Dyanmics
Applications of Lagrangian Coherent Structures (LCS)
Computational Ergodic Theory
Teaching
MAT1031: Seminar (Alegebra), Semester 1, 2014/2015
MAT3003: Bayesian Statistics, Semester 2, 2014/2015
PhD Scholarship Opportunity
I have a PhD scholarship funded by the Natural Environment Research Council (NERC) available to start in August 2015 at the University of Surrey for the following project.
SC2015-13: Parameter estimation and inverse problem for reactive transport models in bioirrigated sediments
The scholarship will be of 3.5 years duration with stipend and university fees will be paid for a UK student.
The scholarship will be awarded on the basis of interview, CV, research interests, and undergraduate qualifications.
Please contact me directly to discuss further details of the projects and scholarships.