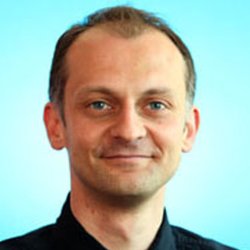 Professor Patrick Gruber
---
Professor in Advanced Vehicle Systems Engineering, MES Director of Research
About
University roles and responsibilities
Previous roles
Programme Leader Automotive Engineering
Research

Research interests

Vehicle dynamics
Tyre dynamics
Friction and wear
Linear and non-linear finite element analysis

4th International Tyre Colloquium

The International Tyre Colloquium has a successful history in discussing the latest progress in the understanding and simulation of tyre-road-vehicle interactions. The first Tyre Colloquium was organised by Prof Pacejka in 1991 (Delft), the second one was in Berlin in 1997, organised by Prof Böhm and Prof Willumeit, and the third one was in Vienna in 2004, organised by Prof Lugner and Prof Plöchl. In line with the tradition, the 4th Tyre Colloquium was focused on topics related to modelling of tyres for vehicle dynamics analysis including:

Tyre measurements and measurement techniques
Tyre models
Application of tyre models to vehicle dynamics
Determination of tyre model parameters
Measurement and modelling of rubber friction
Tyre-road contact
Evaluation and verification of tyre models
Tyre design features and their consequences for the tyre behaviour

The proceedings of the 4th International Tyre Colloquium are available as an OpenAccess eBook.
Teaching
ENG2095 Mechanics of Vehicles and Machines (Module Leader)
ENG3166 Control and Dynamics (Module Leader)
BEng/MEng Individual Project supervision