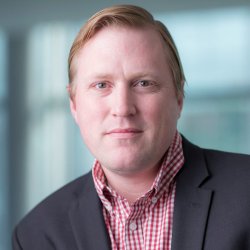 Dr Peter Aaen
---
Reader in Microwave Semiconductor Device Modeling
About
Biography
Peter H. Aaen received the B.A.Sc. degree in Engineering Science and the M.A.Sc. degree in Electrical Engineering, both from the University of Toronto, Toronto, ON., Canada, and the Ph.D. degree in Electrical Engineering from Arizona State University, Tempe, AZ., USA, in 1995, 1997 and 2005, respectively. Prior to joining the University of Surrey, he was the manager of the RF Modeling and Measurement Technology team at Freescale Semiconductor Inc, Tempe, AZ, USA; a company which he joined in 1997 (then Motorola Inc. Semiconductor Product Sector).
He is a Senior Member of the IEEE, a member of the Microwave Theory and Techniques and Electron Device Societies, and is an active member of many technical committees including: IEEE Technical Committee (MTT-1) on Computer-Aided Design, technical program committee member (TPC) of the IEEE Conference on Electrical Performance of Electronic Packaging and Systems (EPEPS), and an executive committee member of the Automatic RF Techniques Group (ARFTG).
Research interests
His areas of expertise include calibration techniques for microwave measurements, development of package modeling techniques, development of passive and active compact models for the design of microwave power transistors and RFICs, and development of efficient electromagnetic simulation and optimization methodologies for complex packaged environments. His current work focuses on the development and validation of multi-physics based modeling methodologies for high-power and high-frequency electronic devices.