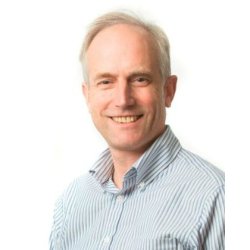 Professor Peter McDonald
---
Emeritus Professor of Physics
About
Biography
Peter McDonald joined the Department of Physics in 1985 and was promoted to Professor in 2000. He was the inaugural Director of GRADnet (2013-18), the collaborative physics graduate school of SEPnet, the South East Physics network (www.sepnet.ac.uk). He is a former Head of Physics at Surrey (2005-10) and was the inaugural Director of the Surrey Materials Institute (2002-04). He was awarded The Royal Society Brian Mercer Senior Award for Innovation in 2003. He is a past chair of BRSG: The Magnetic Resonance Group of the IoP and of The Magnetic Resonance in Porous Media Division within the Groupement Ampere. He has completed three periods of sabbatical leave: in the Laboratory of Construction Materials, Ecole Polytechnique Federale de Lausanne, Switzerland supported by Nanocem (2011); as a Humboldt Fellow in the Department of Physics, University of Ulm, (1998); and a Department of Trade and Industry sponsored secondment to Unilever Research Port Sunlight Laboratory (1994). Peter McDonald retired from the Department in 2022 but continues to collaborate with colleagues as an Emeritus Professor.
Research

Research interests

Peter McDonald's research interests focus on the development, application and theory of nuclear magnetic resonance (NMR) relaxation analysis and broad line imaging techniques to the study of liquids in porous media. Starting in 1985, he and his research students developed a variety of solid state imaging techniques which complemented the liquid state methods more widely used for medical imaging. In more recent years his interests tended towards applications of 1H NMR and to structural materials including water transport and dynamics most notably in cement based systems but also in wood; to solvent ingress into polymers for engineering and biomedical applications; and to coatings systems. He coordinated a range of low-field, permanent bench-top and portable magnetic resonance analyzers at the University of Surrey including "GARfield", "Surface GARfield" and "Tree Hugger" and is known for work developing stray and fringe field imaging methods. These facilities have been used in collaboration with a large group of academic and industrial researchers. 

While some experimental NMR facilities remain in Surrey, since his retirement in 2022 others have been moved to the laboratories of collaborators: Prof Hong Wong at Imperial College London and to Drs Mohsen Ben Haha and Arnaud Muller at Heidelberg Materials in Germany with whom Peter McDonald continues to collaborate.

Research collaborations

Peter McDonald's recent cement research collaborators include HeidelbergCement Technology Centre (Germany; now Heidelberg Materials), Lafarge Centre de Recherche, (France; now Holcim), Ecole Polytechnique Federale de Lausanne (Professor Karen Scrivener, Laboratory of Construction Materials), Imperial College London (Professor Hong Wong) and other members of the Nanocem and Innovandi Consortia (https://www.nanocem.org ; https://gccassociation.org/innovandi/gccrn ).

Since 2000, Peter McDonald enjoyed strong industrial collaborations with researchers from Forest Research, Dstl, Unilever, ICI Paints, National Starch, Laplacian, MR Solutions, Disperse Technologies, Napp Pharmaceuticals, the National Physical Laboratory, Traetek (Sweden), and Nippon Steel (Japan).

Other academic collaborators include University of Cambridge, TU Wien and University of Bologna.
Teaching
As an Emeritus Professor, Peter McDonald has no active teaching role.
Over the years, his largest contributions were to the teaching of "Oscillations and Waves"; "Electromagnetism"; "Magnetic Resonance Imaging" and "Mathematical Methods". Prior to retirement, Peter McDonald long had special interest in teaching practical physics: indeed details of some undergraduate experiments that he developed were published by the Institute of Physics in their journal "Physics Education".