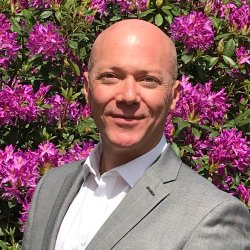 Professor Richard Allington
---
Visiting Professor of Chemistry
Research

Research interests

Richard is a specialist in S&T Foresight as well as conceptual, novel and advanced materials.  Throughout his career he has worked with a range of other experts across international academia, industry at all scales and a variety of government departments in science strategy, policy and capability management.

He is a Chartered Scientist and Fellow of the Institute of Materials, Minerals and Mining, as well as being recognised as a Chartered Manager and Fellow of the Chartered Management Institute.

Richard's research interests include applying Systems Thinking approaches in an S&T context, with a particular focus on signals of change, disruption and innovation, and foresight overall.  He also teaches undergraduates on aspects of Delivering Science in the Workplace.
Publications
Highlights
Correct Within An Order Of Magnitude by R D Allington and R L Leslie, in Handbook of Foresight, Strategy, and Futures Studies for Defense and Security, published by Springer (publication pending)
The Luxury of Invention by R D Allington for the open innovation consultancy 100%Open, https://www.100open.com/the-luxury-of-invention/