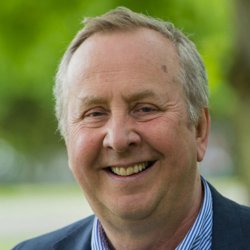 Professor Robert Witt
---
Professor of Economics
PhD in Economics, University of Essex
Biography
Biography
Rob graduated from Kingston Polytechnic (BA (Hons) Econ) in 1974, and he received a master's degree in Financial Economics in 1975 from the University of Wales (Bangor). From 1975 to 1978 he worked as an economic analyst in the City before receiving his master's degree in Economics in 1980 from the University of Essex. He taught at the City of London Polytechnic (1982 to 1989) and as a lecturer in Economics at the University of St Andrews from 1989 to 1992. In 1991, he completed his PhD in Economics at the University of Essex. He moved to Surrey in 1992, and became Professor of Economics in 2010. He was Head of School of Economics between 2008-2013. He also has served as a consultant to the US Department of Health and Human Services, the Home Office and the Department for Business Energy and Industrial Strategy. Rob is currently a Research Associate at the Centre for Economic Performance at the London School of Economics and Political Science.
Rob's research focuses on the economics of crime and the economics of sport, and he has published in the American Economic Review, Journal of the European Economic Association, Economica, Labour Economics, Economics Letters, Journal of the Operational Research Society, The Manchester School, Fiscal Studies, Scottish Journal of Political Economy, Bulletin of Economic Research, Regional Studies, Eastern Economic Journal, Significance, Applied Economics, Applied Economics Letters, British Journal of Criminology, Journal of Quantitative Criminology and Energy Economics.
Current Research Projects
Crewing size and police productivity; Cybercrime and firm value; Price incentives and crime; The effect of league design on spectator attendance; Pay, performance and race in Major League soccer.
Teaching
ECOM043 Econometrics 2
Affiliations
Research Associate, Centre for Economic Performance, London School of Economics and Political Science.
Google Metrics
http://scholar.google.co.uk/citations?user=7xv_7ewAAAAJ&hl=en