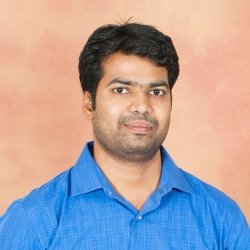 Biography
Dr Suryakanta Biswal joined the Department of Civil and Environmental Engineering as a Research Fellow, and is working in Structural Health Monitoring, a project funded by the Engineering & Physical Sciences Research Council.
Suryakanta has a PhD along with a Masters degree from Indian Institute of Science Bangalore. His thesis was on "Uncertainty based damage identification and prediction of long-time deformation in concrete structures". In this work algorithms were developed for identifying different types of damages in concrete structures, when various types of uncertainties (both aleatory and epistemic) were present in the measurement, in the finite element model, and in the prior distribution of the parameters in the finite element model. The damages considered in this work were loss of stiffness, loss of mass, and loss of bond between concrete and steel. The other major section of this work dealt with predicting the long-time prestress losses in post-tensioned concrete beams and slabs, given the uncertainties in the measurements taken during the short-time period.
Suryakanta has worked as a Research Fellow in the BRNS/DAE, India Project entitled "Development of a Model for Evaluating Prestress Losses Considering Creep & Shrinkage Losses in Concrete & Relaxation Losses in Steel over 100 Years", from SEPTEMBER 2012 TO March 2015. The last one year he has been working as Lecturer at SSN College of Engineering, Chennai.
Suryakanta has years of experience in scientific programming (mainly Matlab), and commercial software for finite element analysis (mainly ANSYS and ABAQUS), and is happy to help other colleagues with this.
Areas of specialism
Uncertainty modelling and quantification, finite element model updating, damage detection, large scale structural testing, prediction of long-time deformation in concrete structures, losses in prestressed concrete structures
My qualifications
2017
PhD with MSc in Engineering
Indian Institute of Science Bangalore
2010
B.Tech
College of Engineering and Technology, Bhubaneswar
Previous roles
06 July 2017 -
13 April 2018
Assistant Professor
SSN College of Engineering, Chennai
Affiliations and memberships