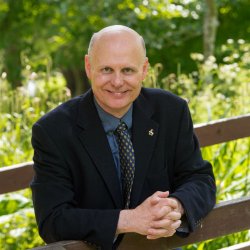 Timothy James
---
Senior Teaching Fellow in Law
BA (Oxon), Senior Fellow AdvanceHE
About
Biography
Practised as a corporate solicitor in London and Birmingham 1983 to 1993
Senior Lecturer in Law at Birmingham City University 1993 to 2017
Areas of specialism
Corporate and Commercial Law;
Medical Law and Ethics
University roles and responsibilities
Academic Integrity Officer
My qualifications
1994
Certificate in Education in HE
University of Central England
1982
BA (Hons) in Jurisprudence
University of Oxford
1983
Law Society's Final Examination
Affiliations and memberships
Member
Society of Legal Scholars
Research

Research interests

Medical law and ethics

The use of ethical theory in the adjudication of difficult medico-legal problems
Reform of clinical negligence law

Education

The development of student feedback literacy in the teaching of Law
Teaching
Company Law and International Corporate Law
Law of Contract
Medical Law
Publications
James T.
(2004)
'Fault and blame in the NHS: Review and replacement of the clinical negligence system in the UK' in Tingle et al. Regulating Health Care Quality: Legal and Professional Perspectives (Elsevier Science)
Clinical negligence is not a good system.  But the alternatives may not achieve the benefits claimed for them and there is an ethical price to be paid, which many of their enthusiasts do not seem to have considered. 
James T.
(2008)
'The Appeal to Law to Provide Public Answers to Bioethical Questions: It All Depends What Sort of Answers You Want' (2008) 16(1) Health Care Analysis 65-76
Bioethics as an academic discipline comes into public discourse when real life "hard cases" receive media attention. Since cases of this sort increasingly often become the subject of litigation, the forum for debate can be a court of law, with judges as the final arbiters. Judges (unlike philosophers) are obliged to give final and definitive rulings in a constrained time period. Their training is in a type of discourse very different from moral philosophy, though still concerned with right and wrong. This paper explores the differences between the tools and methods used in public legal debate and private academic discourse, and the different nature of the answers they produce. It attempts to suggest some ways in which bioethicists can better understand lawyers' reasoning in cases of this sort, and how communication between bioethics and law might be improved.
Axon A.T.R., Beilenhoff U., James T.L., Kruse A., Ladas S.D., Larsen E.B., Neumann C.S., Nowak A., Schöfl R., Tveit K.M.
(2004)
'Colorectal Screening: Legal and Ethical Considerations: Group 4 Report' (2004) 36(4) Endoscopy 362-5
In the clinical situation patients approach their doctor with a medical problem. The duties of the doctor are clear: he or she has to address the patient's concerns. The responsibility for establishing the relationship lies with the patient who has approached the doctor. Where screening is concerned, the situation is different. In this case it is a health provider or doctor who approaches normal, fit members of the public, warning them that although they believe themselves to be healthy they may, nevertheless be harboring serious disease but if they are prepared to undergo certain clinical procedures they can abolish or reduce their likelihood of developing it. In this case it is the medical system that has created the interface and it must bear the responsibility for the outcome. Fit, normal people may be seriously disadvantaged or even die as a result of the intervention their medical advisers propose to undertake. The principle "first do no harm" is in this case subordinated to the concept of providing the greatest benefit for the largest number.
Stanciu, C.; Novis, B.; Ladas, S.; Sommerville, A.; Zabovowski, P.; Isaacs, P.; Papatheodoridis, G.; James, T.
(2003)
'Recommendations of the ESGE Workshop on Informed Consent for Digestive Endoscopy' (2003) 35(9) Endoscopy 772
Informed or valid consent is a cornerstone of good medical practice, and the issue of consent must always be addressed in any procedure. As one aspect of the consent process, patients have the right to information about their own medical care as well as the right to accept or reject any recommended investigative procedure and/or therapy.
Is the term "informed consent" or "valid consent" more applicable? The panel felt that "valid consent" was more appropriate as it is seen as indicating a dynamic continuum rather than a single event. However, at the presentation during the general assembly, a majority voted for the use of the term "informed consent" rather than "valid consent". It was felt that physicians are more familiar with the term "informed consent" and that this term expresses the fact that the patient has been properly informed.
James T.
(2013)
'Doing the right thing: Medical Ethics' (Director General of Army Medical Services' Annual Study Period, Sandhurst)
James T.
(2009)
'National variations of what is perceived to be ethical in patient care' (13th Annual Conference of European Society of Gastroenterology and Endoscopy Nurses and Associates (London))
James T.
(2007)
'EU convention on biomedicine applied' (11th Annual Conference of European Society of Gastroenterology and Endoscopy Nurses and Associates (Paris))
James T.
(2002)
'Informed consent for endoscopic procedures: are the legal standards for obtaining informed consent for endoscopy unrealistic?' (ESGE/EAGE 1st European Symposium on Ethics in Gastroenterology and Digestive Endoscopy (Kos, Greece))
James T.
(2000)
'Informed Consent: how much information?' (4th Annual Conference of European Society of Gastroenterology and Endoscopy Nurses and Associates (Brussels))