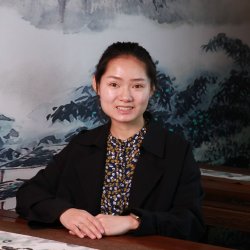 Wei Zhang
---
Postgraduate Research Student
About
My research project
ACADEMIC GOALS AND MOTIVATION: A STUDY INVESTIGATING THE WELL-BEING OF HIGHER VOCATIONAL EDUCATION STUDENTS IN CHINA

The focus of this research is on the well-being of vocational college students in China, in relation to their academic goals and motivation types behind their goals. Vocational colleges in China are placed at the bottom of the educational system, accepting the students with relatively low academic outcomes (Liu and Wang, 2015; Geng Wang, 2020). The students in vocational colleges get limited attention and resources from central government compared to students in academic colleges (Wan, 2006). Studies found that vocational students are more focused on non-academic pursuits, such as playing games (Mok, 2001; Zha, 2011). Some students have been found sleeping and playing games on mobile phones all the time in class or after class, which has become a main way for vocational students to occupy their time (Woronov, 2012). The primary purpose of vocational education is to offer a chance for students to obtainprofessional skills and cultivate students with high quality to serve the country (Pun & Koo, 2019). How to make it come true, vocational education plays an important role of cultivating vocational students to be valuable people, therefore, through academic goals and motivation to enhance students' well-being has great significance.The focus of this research is on the well-being of vocational college students in China, in relation to their academic goals and motivation types behind their goals. Vocational colleges in China are placed at the bottom of the educational system, accepting the students with relatively low academic outcomes (Liu and Wang, 2015; Geng Wang, 2020). The students in vocational colleges get limited attention and resources from central government compared to students in academic colleges (Wan, 2006). Studies found that vocational students are more focused on non-academic pursuits, such as playing games (Mok, 2001; Zha, 2011). Some students have been found sleeping and playing games on mobile phones all the time in class or after class, which has become a main way for vocational students to occupy their time (Woronov, 2012). The primary purpose of vocational education is to offer a chance for students to obtainprofessional skills and cultivate students with high quality to serve the country (Pun & Koo, 2019). How to make it come true, vocational education plays an important role of cultivating vocational students to be valuable people, therefore, through academic goals and motivation to enhance students' well-being has great significance.

Supervisors
Research

Research interests

Well-being; Motivation; Goals.

Educational Psychology.
Publications
Wei Zhang, JUERONG LI, Xianghuan Meng, Zhiheng Wu, Yanyan Duan, R Guo, Weidong Xiao, Yongshang Zhang, Yukun Li, Yonglong Shen, Wei Zhang, Guosheng Shao
(2022)
Pinning Bromide Ion with Ionic Liquid in Lead-Free Cs2AgBiBr6 Double Perovskite Solar Cells
, In: Advanced functional materials
32
(25)
Wiley
Lead-free Cs2AgBiBr6 double perovskite has received widespread attention because of its non-toxicity and high thermal stability. However, intrinsic bromide ion (Br-) migration limits continuous operation of Cs2AgBiBr6-based perovskite solar cells (PSCs). Herein, an operational and simple strategy is carried out to improve the power conversion efficiency (PCE) and long-term stability of Cs2AgBiBr6-based PSCs by introducing 1-butyl-1-methylpyrrolidinium chloride (BMPyrCl) and 1-butyl-3-methylpyridinium chloride (BMPyCl) ionic liquids (ILs). The higher binding energy between Br- in Cs2AgBiBr6 and cation in IL containing pyrrole can inhibit Br- migration effectively, thereby reducing film defects and improving energy level matching. The optimized PCE of 2.22% is obtained for hole transport layer-free, carbon-based PSC, which hardly degrades at 40% +/- 5% relative humidity and 25 degrees C for 40 days. This work highlights an effective method to mitigate the halide migration in Cs2AgBiBr6 perovskite, thus providing an effective route in promoting the development of lead-free double PSCs.