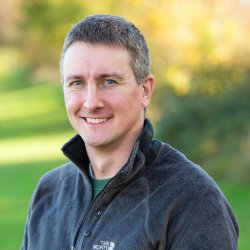 Will Wilkinson
---
Lecturer
Bsc (Hons) BVetMed MRCVS
About
Biography
Will works part time as a Teaching Fellow in the Department of Veterinary Preclinical Sciences where he co-ordinates VMS1003 'Cells and Genes in Context', a first year module covering physiology and laboratory skills. He is also involved in the teaching for reproduction, histology, neurology and exotics and runs some of the practicals covering basic clinical skills. Will is a member of the Employability and Working Group and is the 'Faith and Belief' representative on the Ethnicity, Diversity and Inclusivity Committee.
Prior to joining Surrey in March 2020, Will worked in full time small animal first opinion work for a number of years where he saw a variety of pets, some exotics and the odd chicken (as well as more normal ones). He qualified at a Vet from the RVC in 2015 having previously graduated from the University of Liverpool with an Honours degree in Bioveterinary Science. In January-June 2020 he developed and taught the second half of two modules on the Wildlife and Conservation degree at Merrist Wood College: 'Conservation Technology and Science Communication' and 'Creating Sustainable Futures'.
Besides working at Surrey, Will does some occasional clinical work as a locum, operates a smallholding keeping sheep and hens, runs a small beekeeping business, is a Veterinary Officer in the Army Reserves, has too many hobbies and is on the RCVS Council. He is also relatively proficient at making terrible jokes and gleefully looks forward to the day when his children realise this.