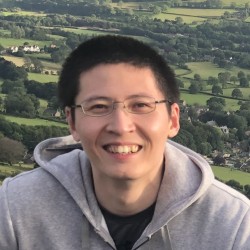 About
Biography
Dr. Xiaowei Gu received his PhD in Computer Science from Lancaster University (UK) in 2018. Before joining Surrey, Xiaowei was a Lecturer in Computing at the University of Kent (UK), a Lecturer in Computer Science at Aberystwyth University (UK) and a Senior Research Associate at Lancaster University.
Areas of specialism
Machine Learning;
Artificial Intelligence;
Data Analytics;
Signal Processing
Research

Research interests

Xiaowei's research is focused on developing novel machine learning models that 1) have a transparent system structure and human-interpretable reasoning process, and 2) are capable of offering the state-of-the-art performance but with less demand of human expertise involvement. Xiaowei is also interested in developing explainable semi-supervised machine learning models to tackle streaming data problems. 

Research projects

An Explainable Generic Design of Self-Evolving Intelligent Security Systems for Cyber attack Detection

Xiaowei Gu and Gareth Howells, research funded by Frazer-Nash Consultancy Ltd. on behalf of the Defence Science and Technology Laboratory (Dstl), funding amount £122,556, 2023-2024
Supervision
Postgraduate research supervision
PhD applicants/visitors are very welcome! If you are interested, please contact Xiaowei via email: xiaowei.gu@surrey.ac.uk along with your CV and a short paragraph describing your research idea.