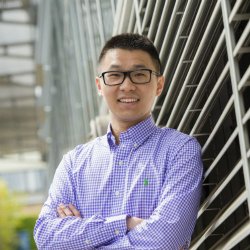 Zicheng Lei
---
Lecturer in Finance and Accounting
Biography
Biography
Zicheng joined the University of Surrey as an Assistant Professor (Lecturer) in Finance and Accounting in April 2016. He graduated from JiangXi University of Finance and Economics, with a BSc degree in Accounting. He holds a MSc in Finance from Manchester Business School and has completed his PhD in Finance from the University of Warwick with a particular focus on Payout Policy, Corporate Governance, Capital Structure, Institutional Investors, and Empirical Behavioral Finance. Zicheng presents his research every year in academic conferences and his most recent work is published in the Journal of Corporate Finance.
Research interests
Capital Structure, Payout Policy, Corporate Governance, Political Activism, Institutional Investors, and Behavioral Finance
Research collaborations
Carroll School of Management, Boston College; School of Business Administration, University of Miami; ESMT European School of Management and Technology; Warwick Business School, University of Warwick
Teaching
MAN3080 Financial Management
Departmental duties
Programme Director of MSc International Financial Management
Affiliations
Association of Chartered Certified Accountants (ACCA)
American Finance Association (AFA)
European Finance Association (EFA)
Financial Management Association (FMA)
Northern Finance Association (NFA)
CURRICULUM VITAE
Zicheng's complete CV can be downloaded here in pdf format.
Zicheng Lei (165.34KB - Requires Adobe Reader)
REFEREEING (ACADEMIC JOURNALS)
Journal of Banking and Finance; the Financial Review
My publications
Publications
Publication highlights
Lei, Z. and Zhang, C., 2016. "Leveraged Buybacks", Journal of Corporate Finance 39, 242-262
Lei, Z. and Zhang, C., 2016. "Leveraged Buybacks", Journal of Corporate Finance 39, 242-262