Postgraduate open events
We run a variety of postgraduate open events to help you discover more about studying and life at Surrey.
Postgraduate virtual open day
Join us for our next postgraduate virtual open day in October to hear from our friendly academics and join live Q&A sessions to explore all aspects of postgraduate life at Surrey.
You'll also be able to chat with our current students to learn more about their experiences and what makes Surrey a great place to study, so you come away feeling fully informed.
I remember feeling comfortable as soon as I got to campus. It felt right. The staff were friendly and enthusiastic, and the campus was nice. I remember going home and knowing that's where I wanted to go.
Ruth Carlson, Civil Engineering MEng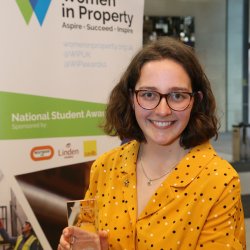 Research at Surrey
The University of Surrey is a world-class, research-led university committed to research excellence. Our research seeks to answer global challenges, drive innovation and deliver real-world impact.
Looking back, coming here was one of the best decisions I have ever made.
Shahbaz Kamran Khan, International Relations (International Intervention) MSc