Did Greenpeace reinforce Monsanto's market position?
The unintended consequences of activism on public policy, non-profit and private organisations developing GM crop technology
Review
We examine the role of activism in the development of technologies that have the potential to address "grand challenges", global problems that can be addressed through a coordinated and collaborative effort among public, non-profit, and private organisations. Although the literature provides an economic rationale for inter-organisational collaborations, little research has explored the unanticipated outcomes due to differing missions, values, goals, resources, and constraints amongst actors.
Drawing on theories concerned with public-private research partnerships, regulations, stakeholder and social activism, we develop propositions about the long term implications of anti-GMO activism on regulations, and how opposition to controversial technologies may result in unintended consequences that directed efforts away from socially beneficial applications, and exclude public research initiatives from commercialising technology for grand challenge applications.
Team
Principal investigator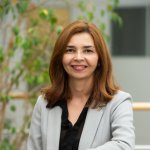 Dr Stelvia Matos
Reader in Social Innovation Management and Sustainable Management, Head of the Centre for Social Innovation Management
See profile