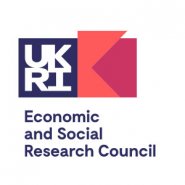 Exploring placement opportunities for postgraduate and early career social science researchers in the current and post Covid-19 reality
Overview
In partnership with other universities within the South East Network for Social Sciences Doctoral Training Partnership (SeNSS DTP), The University of Surrey has been awarded funding by the Economic and Social Research Council (ESRC) through the National Productivity Investment Fund (NPIF). 
The project, Business Boost 2020 will deliver activity to build the capacity and capability of social science doctoral students and Early Career Researchers to engage with and create opportunities to collaborate with business.
Three universities Essex, Surrey and Sussex are providing a comprehensive programme of activities across the 11 SeNSS universities. 
The University of Surrey is undertaking a research project exploring the current and future landscape regarding placements for social science postgraduate researchers with business/for-profit organisations, and to make practical recommendations that can be shared more widely both within Surrey and with the SeNSS DTP partners.
Delivering placements for social science researchers can be challenging in the best of circumstances, both in terms of student engagement and business participation, in the current and post-covid reality, these challenges are likely to be magnified.
The research is focusing on how any existing challenges have been further challenged by the Covid-19 pandemic, the local and national economy, and the way in which placements could be used to support both researcher employability and economic post-covid recovery within the region.
Key questions include:
What are the real and perceived barriers by employers and postgraduate social science researchers to engage in placement opportunities?
What are the current and likely future economic impacts for business/for profit organisations of Covid-19 and how might this affect placements?
What is the appetite for, and practical reality of, virtual placement versus in situ both from the perspective of employers and researchers?
A surrey postgraduate researcher in sociology has been recruited to undertake the research with academic oversight from Professor Karen Bullock, Co-Director of the ESRC IAA.
The final report will be shared externally with the other universities within SeNSS and our network of employers and business partners and will inform the further development of the University of Surrey Doctoral College Placement Scheme.
Team Researcher Employability and Engagement Manager Postgraduate researcher (Sociology)