Growth through the implementation of novel cutting-edge supply chain practices into a traditional craft-based industry
This research project aimed to improve supply chain performance in the vintage vehicle industry. 
Overview
Though it is a substantial market, employing 34,900 people in the UK, the vintage vehicle industry is supported by numerous craft-based businesses which are struggling to support historical methodologies and instrumentation due to skills shortages and legislation driven material changes.
We helped to improve supply chain performance through the alignment of communication methods and the development of collaborative improvements based on a supplier association platform.
One challenge was the recognition and management of divergent time perspectives within the supply chain. Many small businesses operated their production through a "lived experience" of time rather than one based on schedules and deadlines.
Project outputs
We helped the supply chain to improve its reliability by reducing the complexity of time perspectives, which led to business growth.
Team
Principal investigator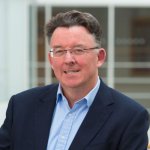 Professor James Aitken
Professor in Operations Management and Head of Department