The progression gap in medicine: A longitudinal analysis addressing why fewer women and BAME doctors are promoted to consultant
The research helps to examine why men and women of diverse ethnic groups that start medical training at the same time, progress to consultant positions at different rates.
Start date
September 2020
Overview
By using longitudinal analysis of a cohort that started training in medicine at the same time, we can track if and how doctors follow different career paths that lead to different progression rates. Out of a group of 13,589 junior doctors that started training in 2009 and 2010, white men were promoted in highest proportions ten years later, followed by Indian men and other Asian men. Women and Black men lagged behind sometimes by quite a long way. Our explanations include the role of organisation factors in creating climates of inequality.
Figures published by the BBC on 16 Feb 2018 reveal a persistent 14 per cent gap for doctors. In May 2018, Jeremy Hunt, Secretary of State for Health and Social Care, launched a review chaired by Professor Jane Dacre, President of the Royal College of Physicians, examining the continued problem of gender pay gaps in medicine. The project is funded by the Department of Health and Social Care and will report back at the end of 2018.
It will utilise rigorous quantitative and qualitative methods to investigate psychological, sociological, cultural, institutional and organisational causes of gender pay gaps in medicine. The overall aim, on the basis of findings, is to make justified and implementable recommendations for national policy initiatives to reduce the gap.
To achieve this the project stages involve:
Reviewing existing literature, setting out what is already known about doctors' gender pay gaps
Commissioning NHS Digital to a undertake a quantitative review of the size of gender pay gaps within specialisms, roles and career stages, decomposing factors that influence it. We are especially interested in pivotal points where pay gaps start to grow and in the consequences of the gap for lifetime earnings and pensions. Included here are all elements that make up total pay
Gathering qualitative information via telephone interviews and / or focus groups with doctors on social and cultural facilitators and barriers that might shed light on the origins of pay differences in medical careers. Creating an original survey circulated to doctors to understand how widespread are trends that we are learned within the qualitative data
Liaising with stakeholders to ensure that we approach the topic from a variety of perspectives.
Funding amount
£9,830
Funder
Stay connected
Latest tweets
@@paygapsmedics

Turnover exacerbates gender pay gaps: women who leave will never close the salary gap and more likely to leave youn…
https://t.co/h767Npd57f

Do NHS migrant doctors experience pay gaps compared with their UK-trained counterparts? Are pay gaps worse for migr…
https://t.co/WkytLRRCEv

Team
Principal investigator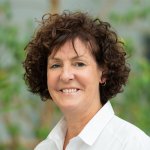 Professor Carol Woodhams
Professor of Human Resource Management and Head of Department of People and Organisations
See profile
Team members Manchester Metropolitan University Institute of Employment Studies City, University of London University of Exeter Equal Pay Portal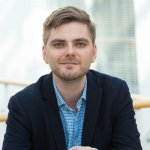 Queen Mary University of London
Outputs
Invited talks 
Woodhams, C., Parnerkar, I,. and Sharma, M. "Race and Gender Inequality in Health Careers" presentation for Equality Trust "Race, gender and career progression in the healthcare sector" (December 2020)
Woodhams, C., Parnerkar, I,. and Sharma, M. Junior Doctors and promotion patterns BMA/ WMF EDI advisory group Tuesday (May 2021)
Woodhams, C., Parnerkar, I,. and Sharma, M. Careers in Emergency Medicine: Gender effects Annual Scientific Conference Pre-conference Workshop on Women in Emergency Medicine (October 2021)