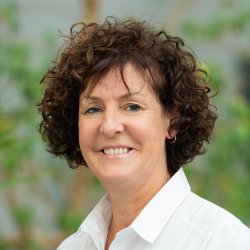 Professor Carol Woodhams
---
Professor of Human Resource Management and Head of Department of People and Organisations
Biography
I joined Surrey Business School in 2018 after nine years at the University of Exeter Business School. Previous to that I have held posts at the University of Plymouth and Manchester Metropolitan University.
My research is interdisciplinary and theoretically grounded in psychology, management and sociology. I research a number of subjects bound by an interest in labour market disadvantage. Currently I am best known for my work that progresses the understanding of causes of pay gaps and pay inequality at the firm level. My latest papers are grounded in the analysis of organisation payroll data extracting learning about single-dimension and intersectional pay gaps / pay inequality using Blinder-Oaxaca decomposition methods. I show that women, and intersectional women and men are hindered in their prospects for equal pay by reward structures and their application by organisation elites.
Previously I have researched Chinese female managers and careers, disability equality plus disability studies methodology, diversity management, equal opportunities in SMEs and financing small business. My research is based in practice and applied in nature.I have published widely on these topics including articles in Human Resource Management, the Journal of Social Policy, Scandinavian Journal of Management, Human Resource Management Journal, and British Journal of Industrial Relations. Prior to an academic career I was a manager of people and operations in the hospitality sector and practiced in organisations in the UK and Australia. I have been a National Examiner for "Designing and Delivering Training" and Chartered Fellow of the Chartered Institute of Personnel and Development (CIPD) and remain an External Moderator for them. I have been a consultant, author and adviser to the CIPD on the re-launch of their professional standards.
I enjoy applying my research skills to provide insight for individual employers - largely NHS Trusts and UK HE institutions - diagnosing patterns in wages between men and women, and further at the level of dual and multiple characteristics in order to co-develop best practice reward strategies to overcome pay gaps and pay inequality. My work results in a report and ongoing coaching relationship delivering advice on remedial strategies to eliminate pay gaps. It has been recognised with the award of a high-profile national project - Overcoming Pay Gaps in Medicine sponsored by the Department of Health and Social Care. 
Affiliations and memberships
Committee Member British Academy of Management Gender in Management Special Interest Group
I hold the Past Chair position of the Gender and Diversity in Management Special Interest Group at the European Academy of Management and chaired it between 2007 and 2011. I have been on the Committee (Treasurer) of the British Academy of Management Gender in Management Special Interest Group since its inception in 2006.
Chartered Institute of Personnel and Development
Fellow of the Chartered Institute of Personnel and Development
Research
Research interests
My research interests focus on the employment of disadvantaged groups including:
the intersections of gender, disability, age and ethnicity linked to employment outcomes
organisation-level pay gaps within multiple settings including the NHS and universities
gender and careers in China
theoretical diversity and equality
Recent grant awards:
May 2018: £115,147
Gender Pay Gaps in Medicine. The Department of Health and Social Care (with Prof Carol Atkinson, Dr Jo Blanden, Dr Duncan Brown, Dr Ioannis Laliotis, Dr Mark Williams and Sheila Wild)
Feb 2016: £31,980*
The ESRC GW4 Pay Equality Research Consortium (with Dr Emma Jeanes, Dr Alison Parken, Dr Susan Milner, Dr Gregory Schwarz and Rhys Davies.
May 2015: £15,700*
The ESRC GW4 Pay Equality Research Consortium (with Dr Alison Parken, Cardiff, Professor Harriet Bradley, Bristol and Dr Susan Harkness, Bath)
July 2011: £45,000*
'Educating the next Generation of HR professionals' Chartered Institute of Personnel and Development
Selected Publications:
Woodhams, C, Lupton, B, Perkins, G and Cowling, M (2015), "Multiple Disadvantage and Wage Growth: The effect of merit pay on pay gaps", Human Resource Management. Available online DOI 10.1002/hrm21692 JQG4 IF 1.817
Woodhams, C, Xian, H, and Lupton, B (2014) "Women Managers' Careers in China: Theorizing the Influence of Gender and Collectivism" Human Resource Management. Available online DO1 10.1002/HRM 21643 JQG4 IF 1.817
Woodhams, C, Lupton, B and Cowling, M (2014) "The presence of ethnic minority and disabled men in feminised work: Intersectionality, vertical segregation and the glass escalator." Sex Roles: A Journal of Research (DOI: 10.1007/s11199-014-0427-z) IF 1.73
Woodhams, C, Lupton, B and Cowling, M. (2013 Reissued Jan 2015) The Snowballing Penalty Effect: Multiple Disadvantage and Pay. British Journal of Management DOI: 10.1111/1467-8551.12032 JQG4 IF 2.982
Woodhams, C and Lupton, B (2014),"Transformative and emancipatory potential of intersectionality research", Gender in Management: An International Journal, Vol. 29 Iss 5 pp. 301 - 307. JQG1 IF 1.000
Metcalfe, B and Woodhams, C (2012) New Directions in Gender, Diversity and Organization Theorizing – Re-imagining Feminist Post-colonialism, Transnationalism and Geographies of Power. International Journal of Management Reviews Volume 14, Issue 2, June 2012. JQG3 IF 3.333
Jayawarna, D, Woodhams, C and Jones, O (2012) Gender and alternative start-up business funding. Competition and Change Volume 16, Number 4, October 2012 , pp. 303-322(20) JQG2 IF 1.812
Woodhams, C., & Lupton, B (2009). Analysing gender-based diversity in SMEs. Scandinavian Journal of Management Vol 25 pp. 203 – 231. JQG2 IF 1.45
Woodhams, C, Xian, H and Lupton, B (2009), 'Furthering Equal Opportunity in China: Sex Discrimination and Gender Segregation in Chinese Labour markets', International Journal of Human Resource Management, vol 20, no 10, pp. 2084-2019 JQG3 IF 1.65
Woodhams, C and Corby, S (2007) Then and Now: Disability Legislation and Employers' Practices in the UK  British Journal of Industrial Relations. 45:3 Sept 2007 pp. 556 – 580. JQG 4 IF 1.868
Woodhams, C and Lupton, B (2006) 'Equal Opportunities Policy and Practice in Small Firms: The Impact of HR Professionals'. Human Resource Management Journal Vol. 16, No 1, pp. 74-97 JQG 4 IF 2.147
Research projects
Academics in the at the University of Surrey Lead by Professor Woodhams have received a research grant from the to study causes of the gender pay gap in the medical profession. The aims of the project are to identify the causes of the gender pay gap in medicine through the interrogation of datasets, along with the development of qualitative evidence identifying the impact of cultural, practical and psychological issues contributing to the gender pay gap in medicine. The project was triggered as a result of an independent report commissioned by Jeremy Hunt, Secretary of State for Health and Social Care. Devised in 2016 after the junior doctors contract negotiations, the report called for the reduction and elimination of gender pay gaps in the medical profession. Twitter @paygapsmedics