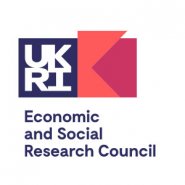 Supporting, developing and enhancing engagement with business (SPEED with business)
Overview
'SPEED with Business', supported by the Surrey ESRC IAA, is the one of the first staff development programme of its kind in the UK, where early career academics are supported to engage with business.
The programme is appropriate for academics with a whole range of business engagement agendas, from those who may just be curious about how businesses work, through to those who have research and knowledge they want to commercialise into products and services.
It also relevant for those who are looking for industry collaborators for their research, access to data or subjects for their investigations or who have knowledge that might be leveraged into consultancy.
The training is aimed primarily at early career social science academics with an interest in how business collaboration could benefit their research, but who have a more limited experience of business engagement.  
This project builds on the ESRC's 'Business Boost' BB2020 programme. In particular the 'Connecting and Engaging Researchers with Business,' workshop series which was delivered by SurreyIDEA between summer 2020 and spring 2021.
SPEED with Business Delivery
On Demand Content - Collaboration, Harnessing Diverse Thinking, Networking. 
Coaching - Virtual and (if circumstances allow) face-to-face coaching. Small learning sets.
Impact Sprints -  Simulations. Live consultancy problem solving.
Plenary sessions -  Impact Landscapes. Impact Showcases.
The programme is built around live on-line workshops and on demand content which support participants to engage with business in several ways.  
Over 12 weeks, students develop personal, professional and commercial impact through learning by doing. Training takes place in an intensive, accelerated and immersive physical and virtual environment that allows participants to engage in a flexible way. Across the 12 weeks, participants will be expected to commit to around 40 hours of direct participation, which will typically work out at 3-4 hours per week. 
How to Apply
The course started on 24th March 2021 and then continued after the Easter holidays. You can download the timetable here. Download the SPEED with Business Brochure, for more information.
If you're ready to get your entrepreneurial career under way and would like to apply for this programme, we'd love to hear from you. Equally, we'll be happy to answer any questions you might have. Email: surreyIDEA@surrey.ac.uk Twitter: @SurreyIDEA
Team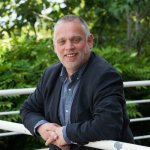 Professor Andrew Adcroft
Deputy Dean of Surrey Business School
Biography
I am the Deputy Dean of Surrey Business School where my prime responsibility is supporting my academic colleagues in building a world-class student experience. I am lucky to work with incredibly talented academics and so my job is to create a learning environment in which they can interact with our students to facilitate and support them in reaching their potential.
I have been an academic for over 20 years. Before joining the University of Surrey in 2002 I worked at the University of East London and the London School of Economics.
I am also involved with two journals. I am the Editor-in-Chief of Business and Management Education in HE (BMHE). This is a new journal published by the Higher Education Academy that aims to publish cutting-edge and evidence based research into the theories and practices of education in business and management schools internationally.
Along with Professor Patrick Murphy from De Paul University in Chicago, I am the co-editor of Management Decision. Founded over 40 years ago, Management Decision publishes some of the best research into the theory and practice of management across a range of disciplines and serves a variety of constituencies from management scholars through to business and thought leaders.
One of my personal missions is to open up universities and the work of academics to the wider world and in this area I do stand-up comedy and made my Edinburgh Fringe debut in 2013. My comedy is derived from my academic research and asks penetrating and thought provoking questions such as whether physicists are more attractive than chemists, when it is appropriate to use emoticons and why Gary Neville should be the hero of every 18 year old. Since taking up stand-up in 2011, as well as Edinburgh, I have played to sell out audiences at the Electric Theatre in Guildford and I am a regular on the south London comedy circuit. My latest show uses comedy and academic research to explain the relationship between disruptive technology, Twitter and start-up businesses. It is more interesting and funnier than it sounds.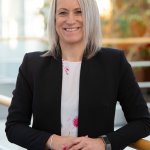 Donna Shanks
Academy Manager SurreyIDEA
Biography
Donna is the Academy Manager for SurreyIDEA, providing overall management of the SurreyIDEA Into Enterprise programmes to ensure that an excellent student experience is delivered for all participants and that internal and external relationships are developed, nurtured and enhanced. Organising and managing events which include residential workshops, one day workshops and off site roadshows, managing the SurreyIDEA space, developing branding and marketing materials for the Into Enterprise programmes and co-ordinating relationships and activities between a range of SurreyIDEA, university and external stakeholders including businesses and schools/colleges.
Organisations

Impact
By completing this programme, participants will develop:  
A range of key skills which can be transferable across a range of contexts including business engagement, such as leadership, team working, influencing, networking, persuading and trust building. 
An understanding of how their own disciplinary knowledge, thinking and methodologies can be applied across a range of business engagement contexts to bring value to both research and practice.
This will be developed through activities which support the development of:  
Decision making skills in a variety of organisational and business contexts and via a range of different processes. 
Problem solving skills through the application of appropriate business models and concepts to a range of organisational and business challenges. 
The capacity to be creative and innovative and to appropriately deploy this newly developed creative capacity in a range of organisational and business contexts. 
The long term ambition behind this programme is to transition it into an institutionally funded University wide offering, which will become a gold standard induction offering to early career academics and PhD students from across all three of Surrey's faculties.
The pilot programme funded by the IAA, and subsequent workshop, will offer further validation of the content and approach to delivery that has been successful across the Business Boost programme.
As well as adding to the capacity of the University to engage with business, the uniqueness of this programme will contribute to making Surrey an even more attractive destination for talented ECRs and PhD students.
Impact Acceleration Account awarded projects
Our projects are all playing their part in turning social science research outcomes into meaningful impact that will touch our lives and communities.