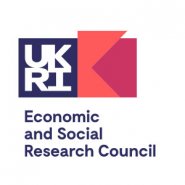 The toolkit and training programme for university investigations of student sexual misconduct
Overview
The United Nations (UN) considers violence against women a public health crisis and one of the major deterrents to achieving gender equity. University of Surrey professional services staff identified the need to develop a training toolkit to improve the investigation of complaints of sexual assault (SA) by students on college campuses.
The toolkit will include professionally produced videos that focus on building staff knowledge about such issues as the role of trauma, alcohol/drugs, and consent.
A case study allows investigators and panel members to apply their new knowledge and to practice their roles.
The toolkit also contain a checklist of professional competencies for universities to better support the staff that work on student complaints regarding sexual misconduct.
Team
Principal Investigator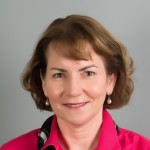 Professor Melissa Hamilton
Professor of Law and Criminal Justice
Co-investigators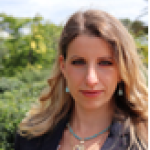 Head of Student Conduct and Compliance at St. George's, University of London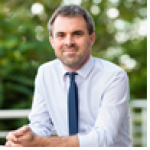 Head of Office of Student Complaints, Appeals and Regulation (OSCAR) Professor Noël
Busch-Armendariz
University Presidential Professor, Director, Institute on Domestic Violence and Sexual Assault Director of Research and Operations, The University of Texas at Austin
Project team
We offer an interdisciplinary and talented team that offer unique contributions from their education, skills, and experiences.
Professor Melissa Hamilton is a lawyer and sociologist with expertise in sex crimes investigations crimes, the literature on sexual assault perpetration and victimisation, and trauma-informed interviewing.
Dr. Emily Setty is a criminologist working on issues of consent in sexual interactions, with a focus on how young people navigate their in-person and digital sexual interactions.
Glenn Moulton and Ioana Enany bring their experiences and leadership of the University of Surrey team responsible for investigating student complaints of sexual misconduct. These professionals will help contextualise university procedures to ensure that the toolkit will be responsive to the real-world needs of team members with responsibilities such as investigating claims or serving on panels that hear cases and issue rulings.
The University of Surrey representatives are liaising with the Institute on Domestic Violence and Sexual Assault (IDVSA) from The University of Texas at Austin. The IDVSA for over twenty years trains practitioners in the field, law enforcement professionals, and legal service providers on issues of domestic and sexual assault. Professor Noël Busch-Armendariz is a social scientist, international trainer, and award-winning author with expertise in campus sexual assault and misconduct, human trafficking, and intimate partner violence. Caitlin Sulley is a social worker and directs IDVSA's research and operations with expertise in trauma-informed community and campus responses to sexual assault and misconduct.
Impact
The team has developed a toolkit for universities to create and implement an evidence-based programme to inform staff members who investigate and decide cases involving allegations of sexual misconduct by their students. The end product is now licensable to universities across the UK.
Materials in the toolkit include professionally-styled videos on advanced content, a case study, application and practice materials, and a checklist to evaluate the professional competencies of team members. This project is expected to situate the University of Surrey as industry leading in how to engage best practices for protecting and responding to students' safety.
Investigators and panel members will benefit from advanced training and educational materials on dealing with sexual misconduct cases for two reasons: 1. Sexual assault cases are complex and challenging; nothing about these cases is open and closed. 2. It is important to get sexual assault cases "right" (at the investigation stage and at the panel stage) and to ensure that both parties have a fair and transparent process.
College administrators addressing campus sexual assault complaints have been hampered by the lack of specific information and training resources about this complex but widespread crime. One reason is there is no national law or policy requiring that English universities have any specific policy on investigation allegations of sexual assault. Yet "getting it right" in cases of sexual assault is critically important regarding examining evidence, interviewing parties and witnesses, and final decision-making. Only effective practices an protect victims, punish perpetrators, and encourage institutional compliance with legal duties toward students. Myths about sexual assault which, if not corrected, damage factfinding. If done incorrectly, investigations may do more harm to all those involved, which can also negatively impede the university's ability to promote a safe living and learning environment and ultimately damage its overall reputation.
View our Festival of Social Science event held on 1st November 2022 "Ten Things you should know about sexual consent on campus" here: https://youtu.be/CLVkdhUiKLo
"This comprehensive, holistic and trauma-informed investigators toolkit offers a much needed resource in the area of sexual misconduct investigations in HE. Investigation and accountability systems are an important part of our prevention work, and critical to supporting campus safety. Yet investigators and others are often left to navigate a way through these high risk, sensitive and frequently complex cases without a detailed map, resulting in patchy and inconsistent provision across the sector. This toolkit offers that map. It is written by professionals with frontline experience, it is evidence-based, and draws on up-to-date academic research. Whether you're an investigator, a panel member, a secretary to the panel, a complaints or appeals handler, a policy developer, a support provider, or senior leader; if you're working to address sexual misconduct in higher education, this toolkit will support you to improve your practice, deliver more reliable outcomes, and most importantly, keep our HE communities safer for everyone."
Kelly Prince, PhD. Researcher and consultant on gender-based violence in higher education
If you would like to hear more about the project or wish to arrange a tailor made training programme, please contact melissa.hamilton@surrey.ac.uk
Impact Acceleration Account awarded projects
Our projects are all playing their part in turning social science research outcomes into meaningful impact that will touch our lives and communities.