What can struggling businesses learn from Lamborghini?
Overview
What's the best way for a parent company to save a struggling business? Experts suggest that businesses should reject a one-size-fits-all approach and consider a more fluid strategy used by Audi AG to save the super-car manufacturer, Lamborghini.
When Audi (a subsidiary of the Volkswagen Group) rescued the ailing Lamborghini business in 1998, it followed the old parent company playbook by insisting that many Audi processes were followed, including those in manufacturing, procurement and quality control. However, by the 2007 launch of the Lamborghini Aventador, this picture had changed and even reversed.
Using research data spanning 21 years Surrey Business School found that Audi had given the smaller unit more autonomy and let it innovate, offering a potential model for how other companies can successfully balance efficiency-driven controls with innovation. By varying the freedoms enjoyed by the companies they buy, parent organisations can unlock the hidden potential in the companies they acquire – sometimes allowing them higher levels of organisational autonomy, and sometimes reining them in. The experience of Lamborghini suggests that fluctuating levels of autonomy can lead to the 'Holy Grail' of efficiency and innovation.
The research was conducted through interviews with 50 Lamborghini and Audi executives, observations at facilities, and analysis of company documents, including presentations, sales figures, organisational charts, annual reports, press releases, social media content, media coverage and more. Conducted over nearly a decade, but examining 21 years of company history, the period covered the creation of new models like the Urus and Huracán.
By investigating what factors led to shifting levels of organisational autonomy at Lamborghini and the way managers in both parts of the business bargained for power, the researchers created a new process model for the dynamics that determined the levels of freedom offered to a subsidiary by its parent. The model contributes fresh ideas to conversations about organisational autonomy and is applicable to both merger and acquisition contexts and broader business settings involving subsidiaries.
The research offers businesses ideas for creating and maintaining competitive advantage and customer value when working with subsidiaries. By understanding how internal bargaining processes work, it's possible to use them to drive success. Parent companies should no longer assume the eventual aim after a merger or acquisition is either full amalgamation or separation. There's a middle road offering a dynamic way forward and one where we could all follow a trail blazed by Lamborghini.
To access the full paper, read "The Dynamics of Organizational Autonomy: Oscillations at Automobili Lamborghini", Administrative Science Quarterly, DOI https://doi.org/10.1177/00018392221091850
Team
Principal investigator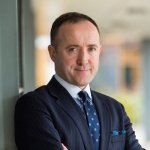 Professor Thomas Lawton
Professor of Strategy & International Business
Biography
Thomas Lawton is Professor of Strategy and International Business at Surrey Business School, University of Surrey. He also has academic affiliations at University College Cork in Ireland and Dartmouth College in the USA.
Professor Lawton is an authority on non-market strategy, particularly in the domain of corporate political activity and in an international business context. His research focuses on strategies for stakeholder engagement and corporate risk and reputation management when entering and embedding in foreign markets. He also works on business model innovation during corporate turnaround and international expansion. Professor Lawton's work has explored and advanced our understanding of how the firm competes beyond market settings, partnering with government in industrial policy initiatives, engaging external stakeholders through intermediaries such as trade associations, and managing and mitigating political risk when entering and embedding in overseas markets, particularly emerging economies. He has been awarded Newton Fund and British Academy/Leverhulme funding to investigate how companies design and develop nonmarket capabilities, and to undertake a pilot study on the role of multinationals in institution building in Africa's Great Lakes region.
Professor Lawton is Co-Editor-in-Chief of the highly ranked strategy journal, Long Range Planning, and he has published in journals including Administrative Science Quarterly, Academy of Management Perspectives, Global Strategy Journal, International Business Review, International Journal of Management Reviews, Journal of International Management, Journal of Management Inquiry, Journal of Management Studies, Journal of World Business, Long Range Planning, Management International Review, and Strategic Organization. He is the author or editor of 8 books, including Strange Power and Strategic Management in Aviation. His best known, Breakout Strategy: meeting the challenge of double-digit growth, was translated into Japanese by Nikkei and widely commended for its global focus and relevance to practicing managers and aspiring leaders. His most recent books are Aligning for Advantage: competitive strategies for the political and social arenas (Oxford University Press, 2014), and The Routledge Companion to Non-Market Strategy (Routledge, 2015). He is also the Strategy Matters Series Editor for Routledge (Taylor & Francis Group).
Thomas has over 25 years of international business experience, serving as a company non-executive director, consultant, and executive educator. He has worked with entrepreneurs, managers, and business leaders across Asia, Europe, the Middle East, and North America to develop and enhance their strategic thinking and practice.